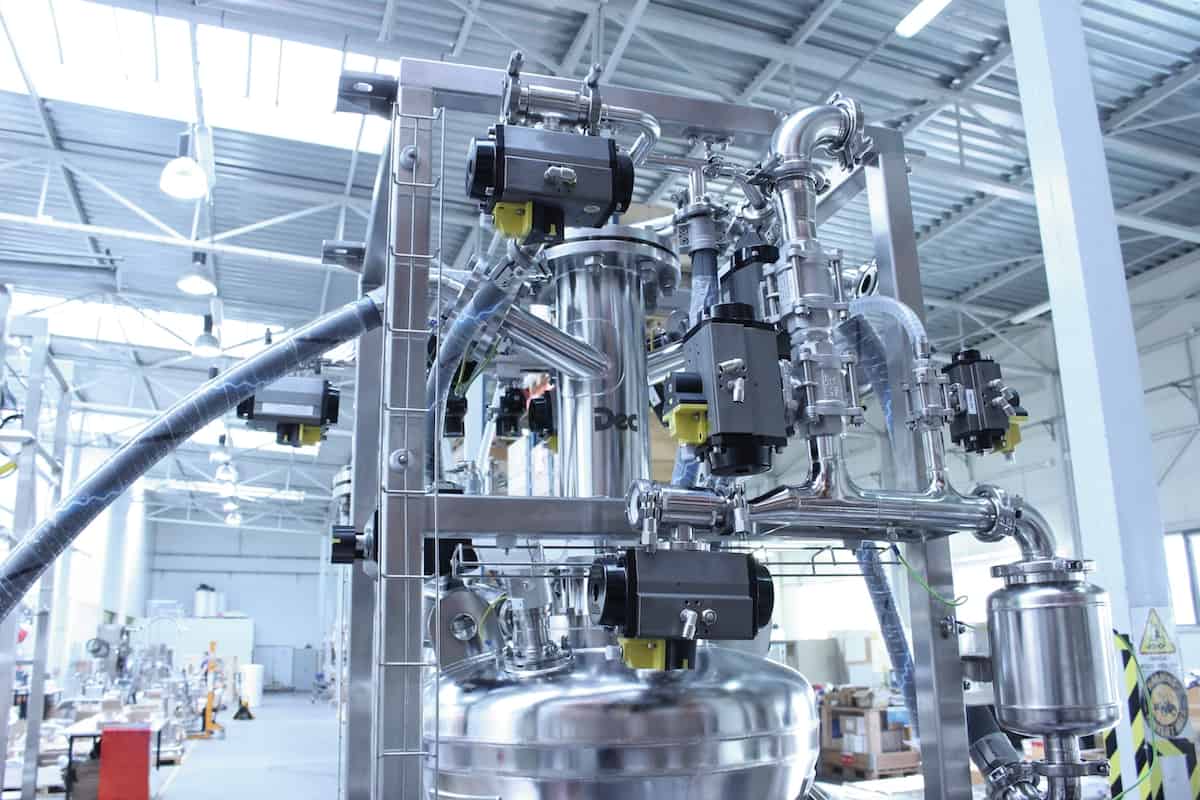 Mixing of powder is a core task for chemical, pharmaceutical, food, and cosmetic processing industries. Dec's unique and revolutionary mixing technology, PTS Batchmixer ® - allows to swiftly mix powders with different characteristics to a very high blend homogeneity while reducing overall process time compared to traditional blenders.
PTS Batchmixer® based on PTS technology
Dec's PTS is a highly effective method for transferring and dispensing both dry and wet powders and granules in a safe and contained manner. Its unique filtration concept with a flat filter membrane makes it the only vacuum dense-phase system currently available that functions at optimum levels for each cycle, differentiating it from the run-of-the-mill systems on the market. The PTS technology drives the automated PTS Batchmixer® blending system for fully contained homogeneous powder blending. 
Unique features and options: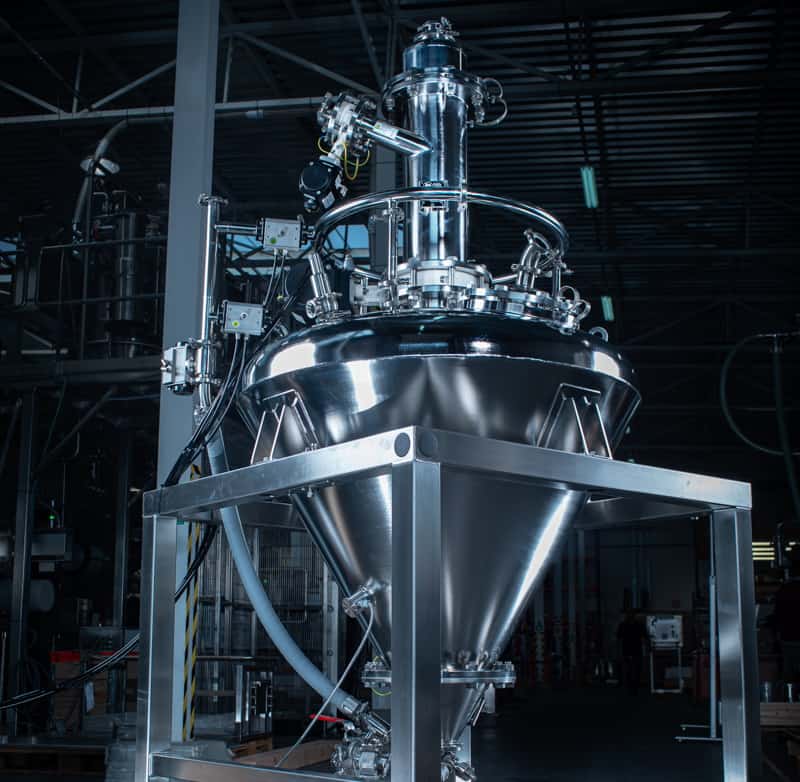 Systems from 2 to 6000 liters allowing to vary product volumes from 10 – 100 %
Highly efficient, gentle mixing with reduced mixing times
Automatic extraction of powder from different containers (drums, bags, silos or process equipment)
Easy integration into production lines
Full discharge by gravity or automatic transfer to the next process step
Minimal agglomeration
No moving or rotating parts, minimal maintenance and full clean in place (CIP/SIP)
Automatic sampling procedures
cGMP/ATEX compliant
In addition to blending, Dec's PTS technology encompasses a broad range of applications, standard and high containment filling & discharging of various containers, small quantity dosing, single and multiple reactor charging, bulk materials conveying and aseptic solutions. 
This article is published by
Dec Group, headquartered in Switzerland, is a leading global provider of powder handling and process containment systems.
Their products offer a high level of safety for both operator and product. Their advanced system concepts, from the standard powder transfer system to highly complex ...