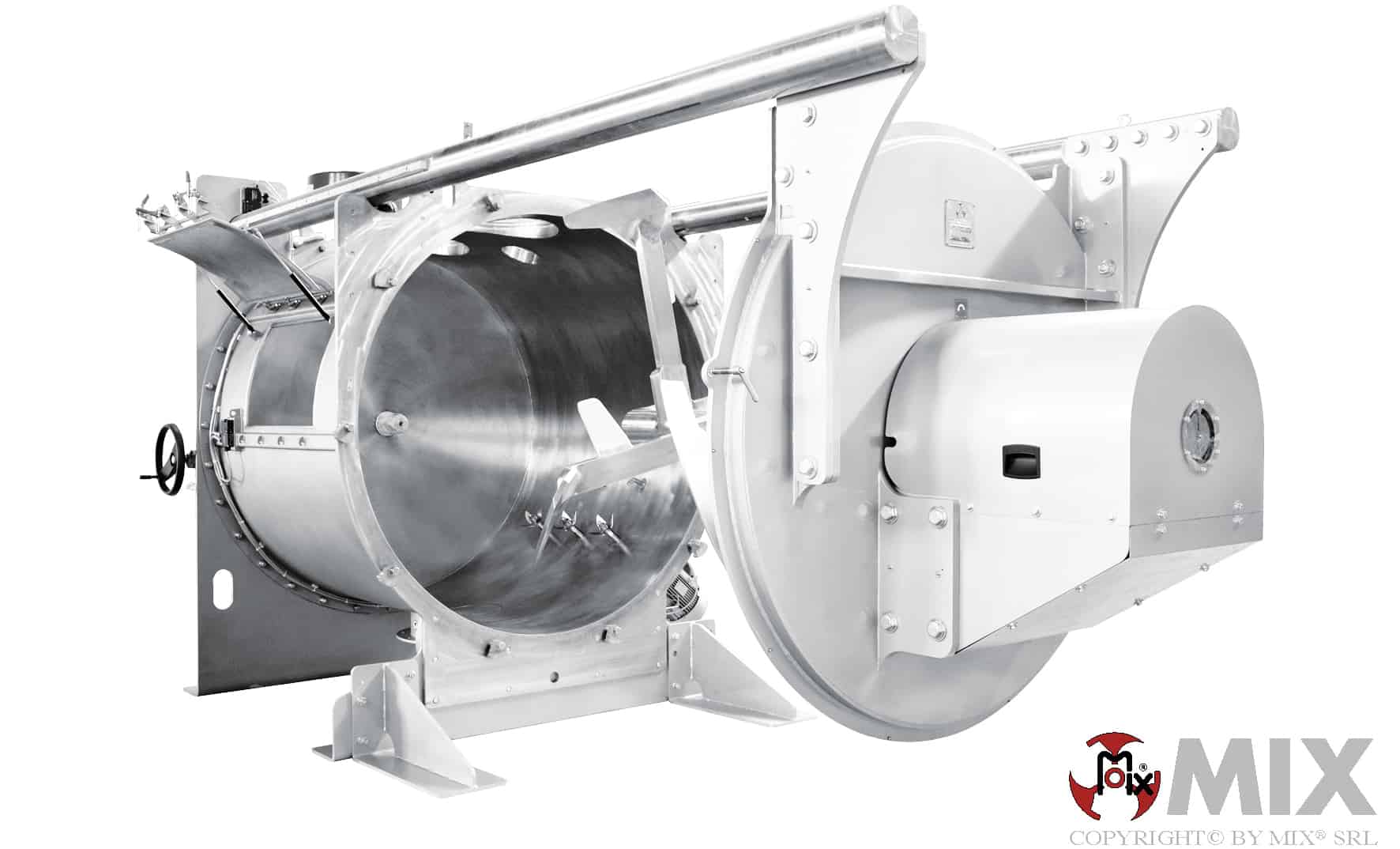 Since 1990 MIX s.r.l. projects and manufactures in Cavezzo (Modena) mixing systems and industrial components for bulk solids handling.
MIX developed a range of industrial mixers equipped with fully extractable rotor shafts. This innovative solution enables the operator to easily access any point inside the mixing chamber and allows to obtain the complete cleaning of the mixing wall and the rotor shaft.
Mixers belonging to this range have a maximal geometrical capacity of 13.000 liters, are equipped with heat exchangers, side choppers, and nozzles for liquid injection, and are suitable for operating in ATEX zones.
These features make the mixers appropriate for many uses in several fields of application in food, chemical, pharmaceutical, where cleaning of the equipment at each change of recipe holds great importance.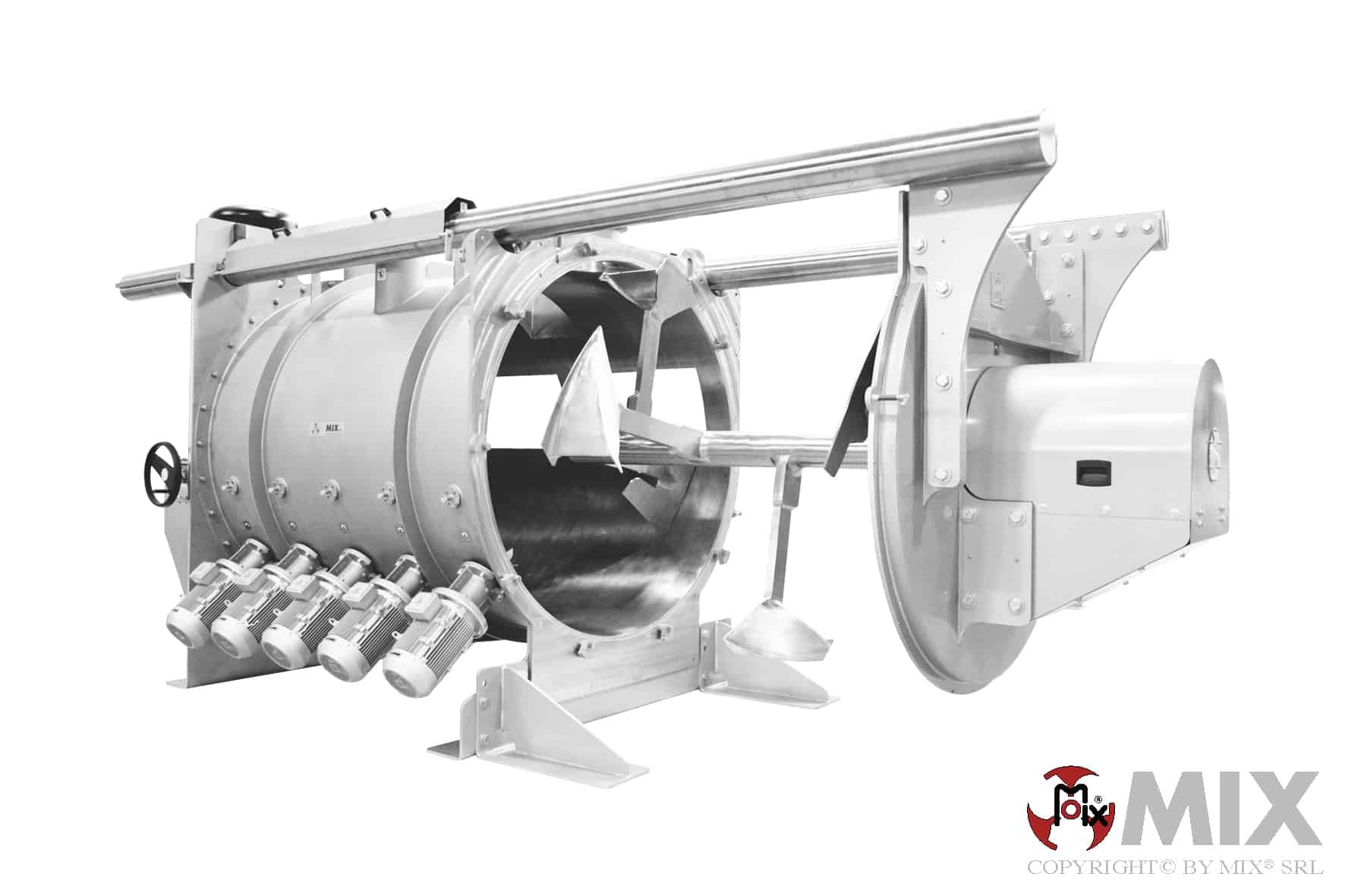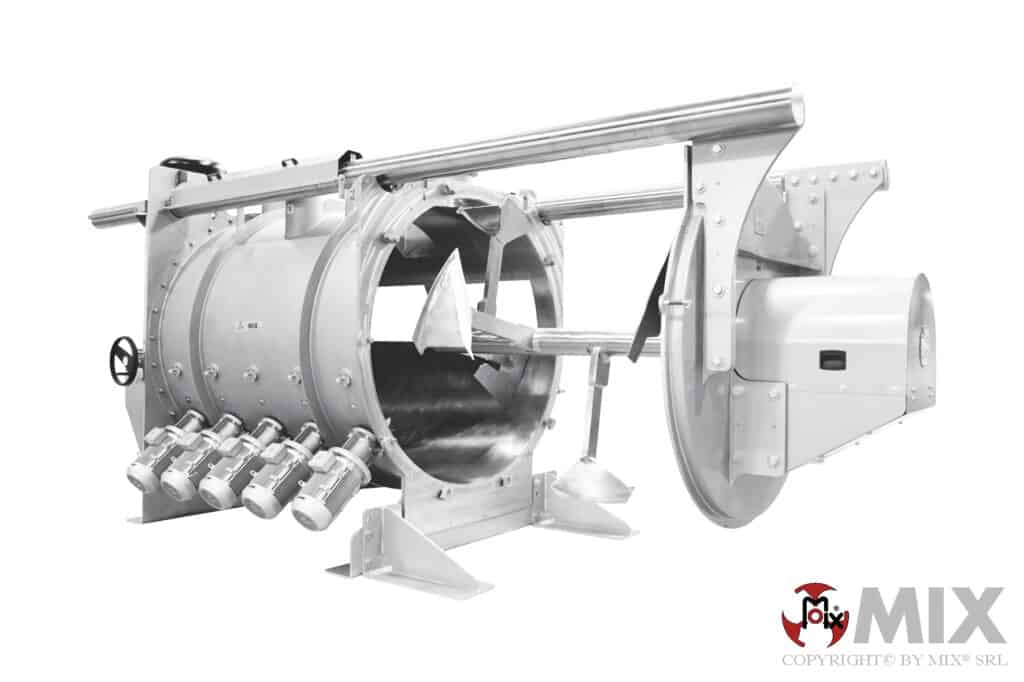 Each mixer is designed so as to be able to optimally perform the productive tasks, for which it has been conceived.
This series of mixers with fully extractable rotor shafts is positioned at the top range, intended for customers who consider the quality of their product an essential characteristic to distinguish themselves in the market.
Certification Systems according to ISO 9001 – ISO 140001 – ISO 45001.
This article is published by
MIX SRL is an Italian company that since 1990 has been manufacturing Mixing Systems and Components for Bulk Solids Handlig suitable ...