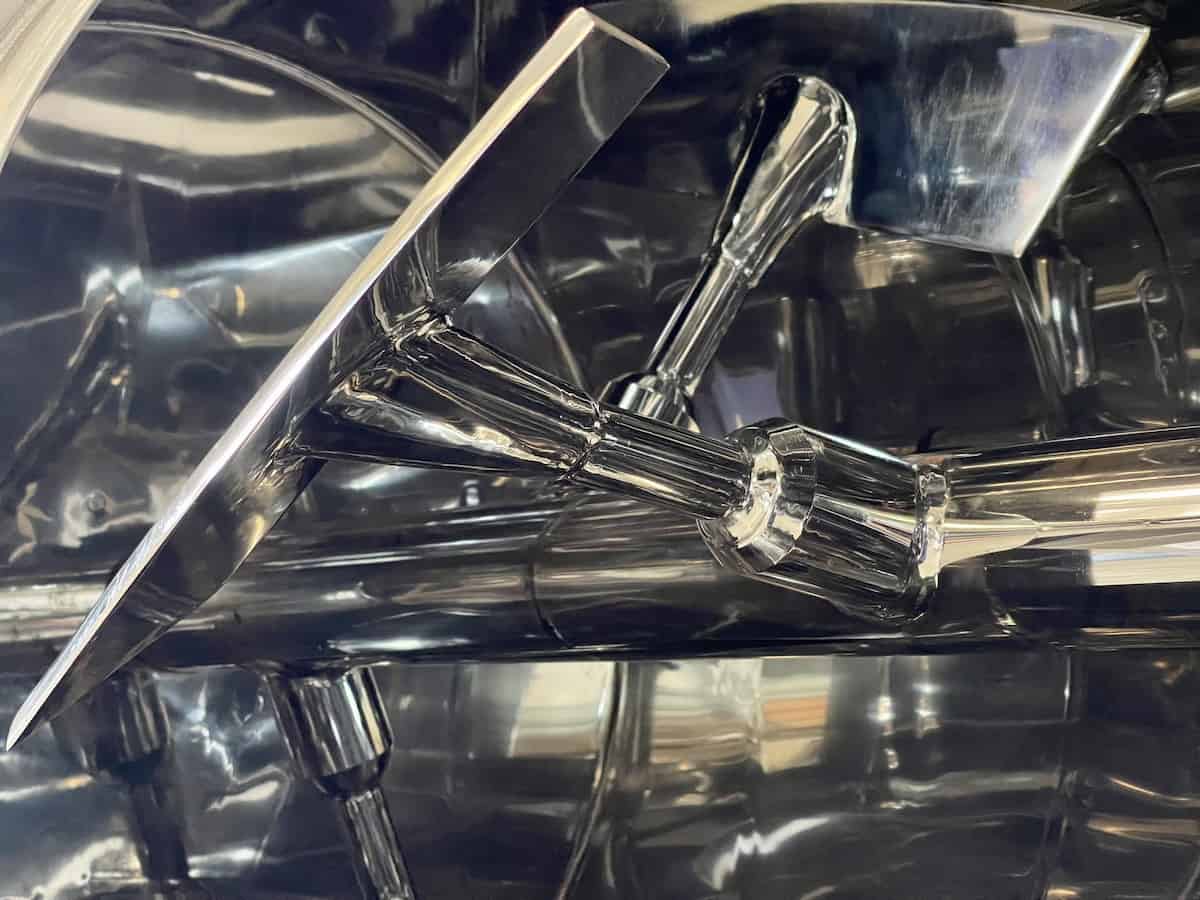 Vraykos mixing systems have been used successfully the last decades in the most demanding applications in Food Industry. Vraykos has standardized a number of powder mixers which satisfy the most stringent hygiene standards that the Food sector is demanding. Every single year the technical knowhow of Vraykos in professional blending rises and gives the ability to our clients to apply our mixing systems to a wide range of applications.
Quick batch mixing, highly homogeneous blending and rapid discharge are crucial factors for efficiently producing top quality products. Using paddle or screw mixers with either single or double shaft, the state of the art industrial batching systems engineered and manufactured by Vraykos Co. in Greece, secure efficient and uniform blending and guarantee an excellent quality for your products.
Manufacturing characteristics
Rounded edges in access door gasket
Waterproof construction for internal cleaning
Upwards opening door with two gas springs
Interlock limit switches at all access doors
Pneumatic flushing of shaft hausing
Pneumatic control of unloading door
Features for hygienic design
High quality surface – mirror polishing
All materials in contact with the product have FDA certification
Easy to clean no dead zones in the product area
Silicone gaskets for airtight door sealing
Optional Accessories
Mixing speed control with a variable Frequency Drive
Choppers – cutters for lumps avoidance
Spraying Liquid Ingredients System
Atex certifications
We develop customized solutions, adapted to your application and product for any of your tasks
Extremely high mixing quality
Short mixing times
Reproducibility of batches
High availability
Low maintenance needed for mixer concept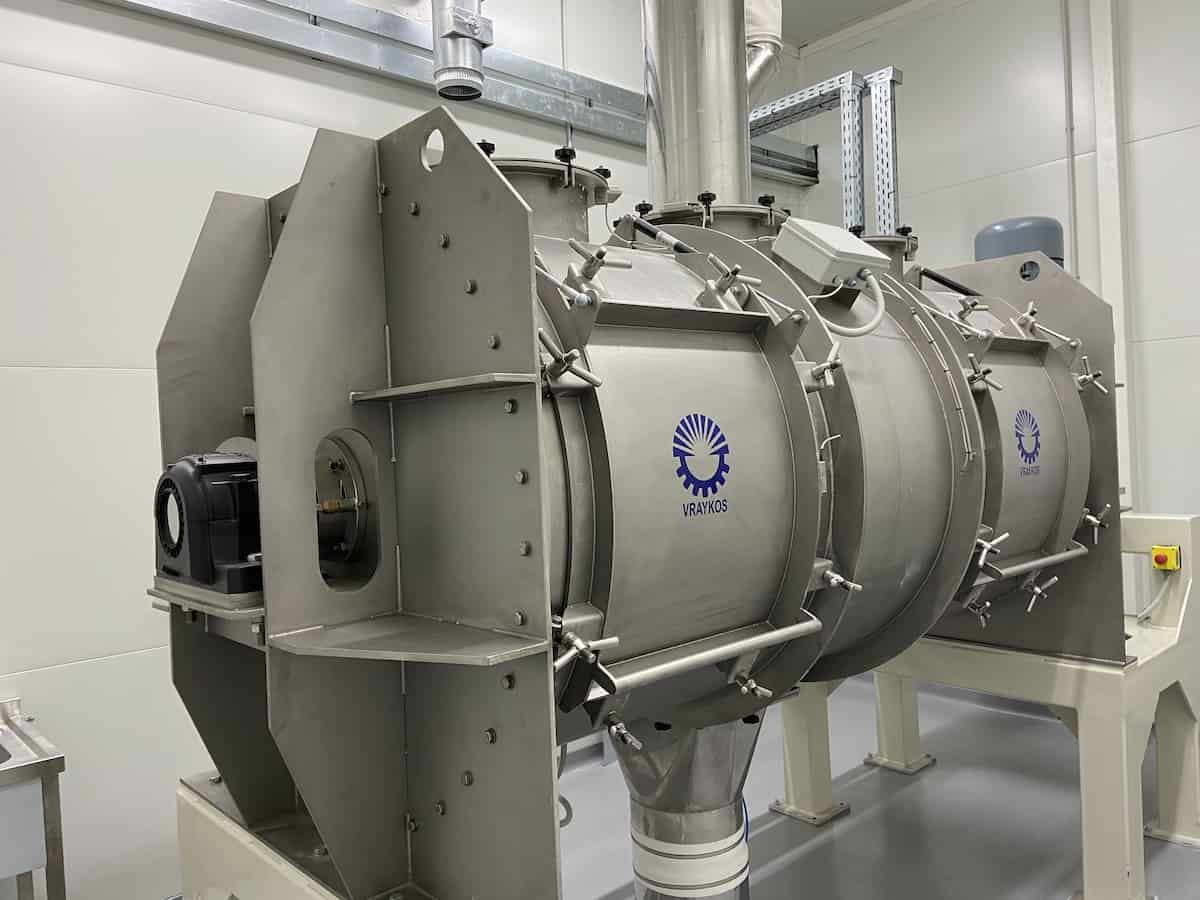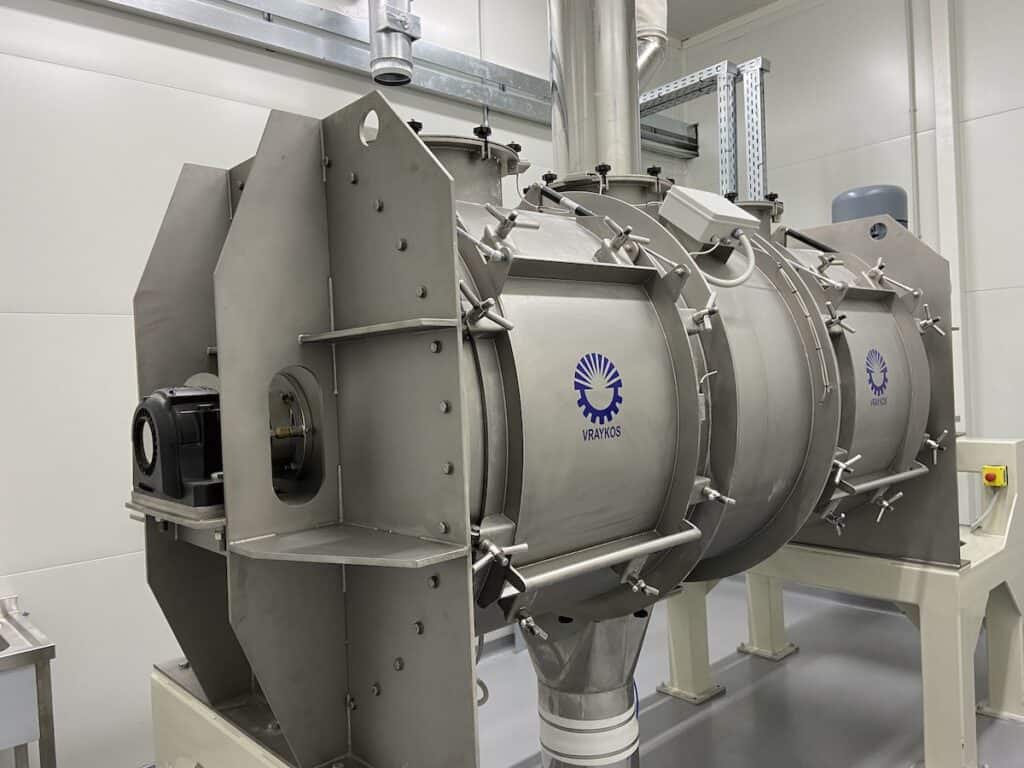 This article is published by
VRAYKOS is a global provider of industrial solutions specializing in the Engineering and Construction of complex bulk handling projects in the Food Industry, Snacks and Bakery, Coffee Industry, Flour Mills and Plastics and Chemicals. We design, construct and operate integrated installations for all the processing stages of bulk material handling all ...