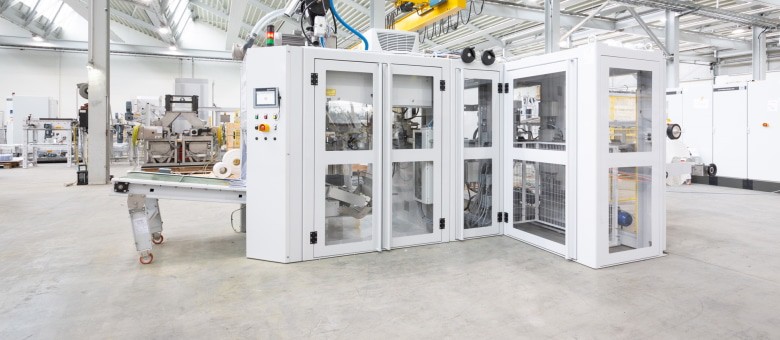 STATEC BINDER continuously manages to successfully prove its expertise as a packaging specialist on a global scale.
Whether customers require fully automatic or manual machines – the Austrian company offers the right system to meet the high standards and requirements from customers in a variety of industries. Thanks to well-proven technology and continuous development, STATEC BINDER serves as an internationally recognized partner to many.
High-performance bagging solutions
Depending on the specific product to be bagged and its properties as well as the desired performance, STATEC BINDER offers either open-mouth bagging machines or FFS bagging systems.
As far as open-mouth bagging systems are concerned, customers are able to choose from three different machines: the PRINCIPAC and CERTOPAC, both high-performance packaging machines, and the ACROPAC. Previously installed bagging machines of the series are successfully used worldwide. Particularly developed for the packaging of dry material such as flour and powdery products, the CIRCUPAC, a high-performance bagging carousel, comes into play. The special feature of the packaging machine is the continuously rotating carousel, which allows the entire process to be carried out without a start-stop system in order to achieve maximum output.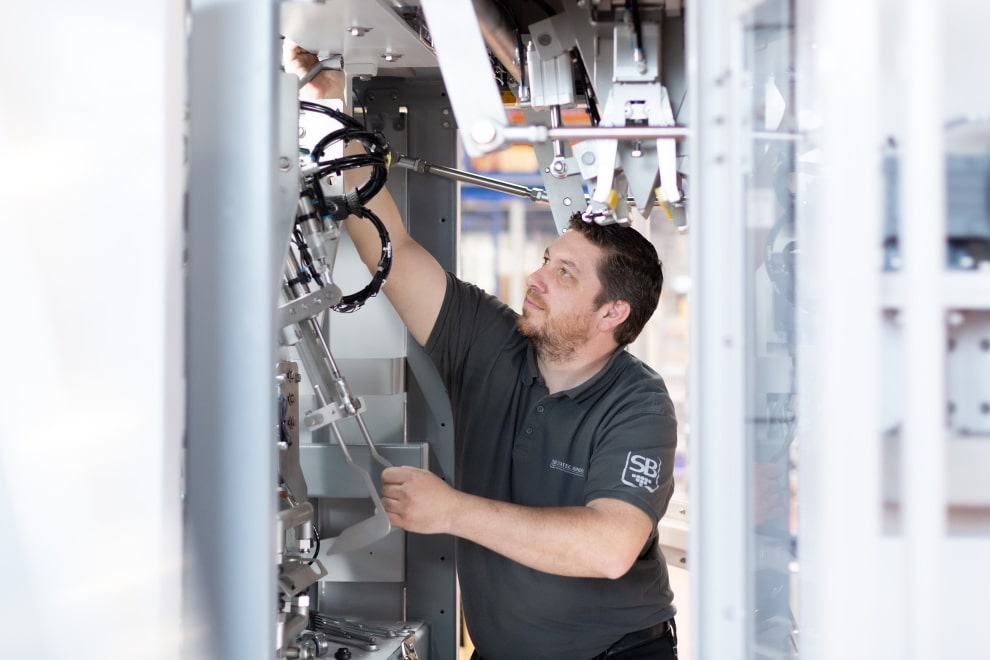 The SYSTEM-F, a fully automatic vertical FFS (Form-Fill-Seal) machine, fabricating pillow and gusset bags between 5kg and 50kg, allows the highest packaging quality of PE tubing and is characterized by its quick adjustability, as different package sizes can be produced. Moreover, SYSTEM-F is ideal for the packaging of moderately free-flowing products. The SYSTEM-T, a high-performance FFS bagging machine, rounds off the extensive product portfolio of STATEC BINDER.
Nevertheless, on request, all STATEC BINDER packaging systems can be equipped with a dustproof filling spout to specifically prevent product spillage. This is particularly useful for powdery products, where STATEC BINDER machines enable product compaction through vibration.
Complete packaging lines for customers
The product portfolio of STATEC BINDER is not limited to highly efficient bagging technology, but the company also provides complete packaging lines to its customers. Precise weighing and dosing in product feeding are ensured by high-performance net weighers, while STATEC BINDER bag closing systems ensure the secure closure of bags. The wide-ranging product portfolio is complemented by the fully automatic high-performance palletizing systems, whereby customers can choose from robotic, high-level and portal palletizers. Starting from weighing systems to pallet securing devices – the packaging expert offers complete solutions.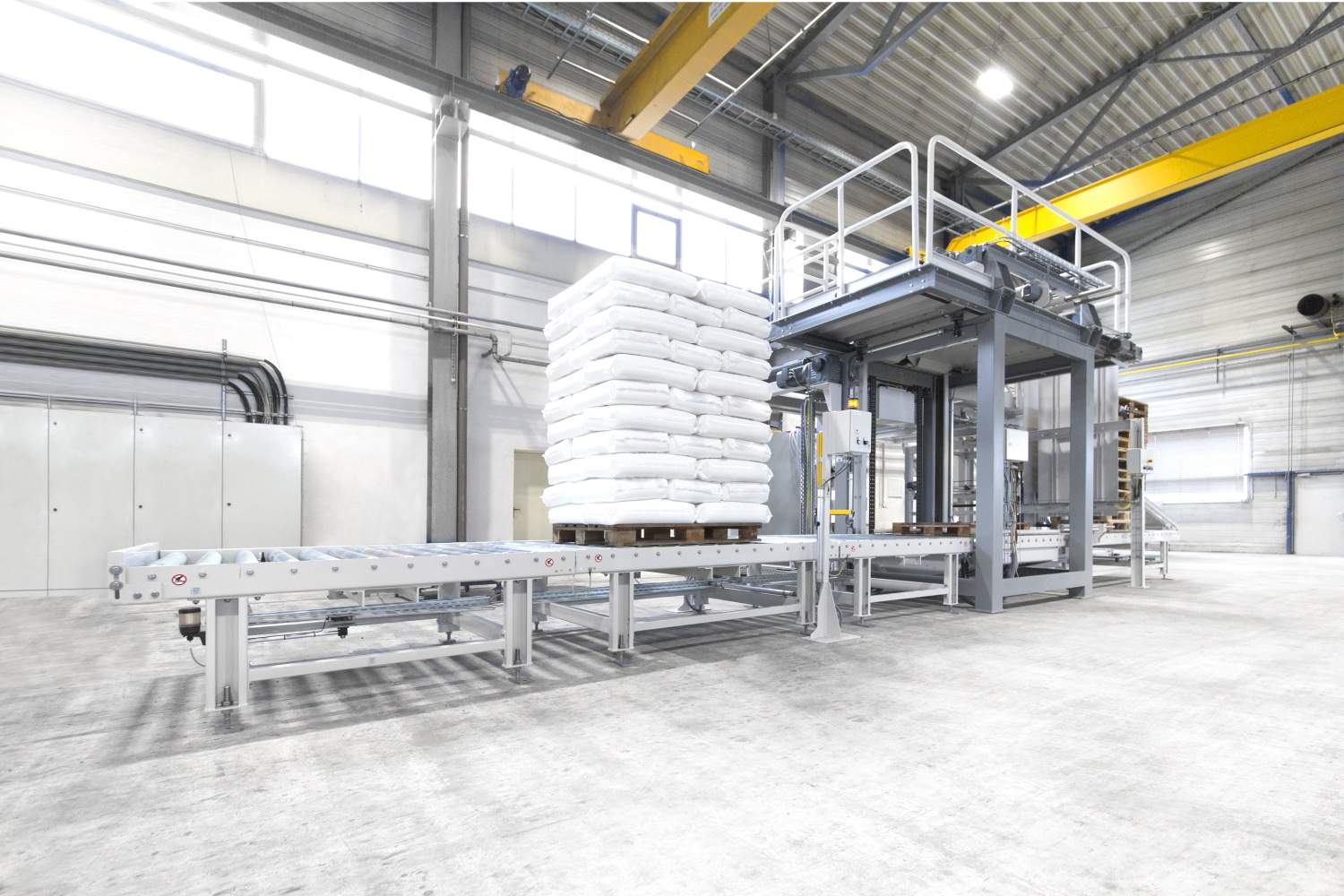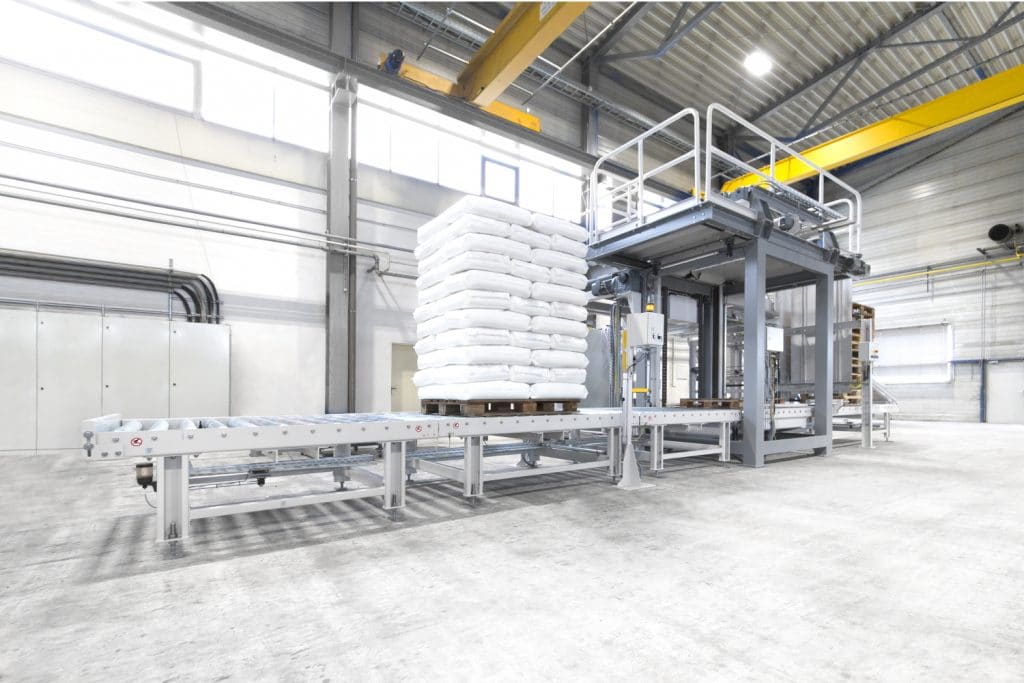 Your reliable partner
STATEC BINDER specialists are always available every day to provide assistance and answers to questions, from dealing with orders of spare parts and their delivery, ongoing inspections, and maintenance of machines and individual customer training programs, to tailor-made service agreements – the fullest satisfaction of the customers has the highest priority. STATEC BINDER focuses on a high level of communication, fast availability and proximity to the customer within its partnerships. For this reason, a large number of the company's representatives offer not only consultation but also support customers with maintenance services and inspections directly and immediately on site.
This article is published by
Your reliable partner in providing high-performance bagging and palletizing solutions
STATEC BINDER is an internationally known specialist for customized packaging systems. The Austrian company has already successfully installed more than 1,200 machines worldwide. Whether it's plastic pellets, rice, sugar, grain, fertilizer or flour - ...