This Bag Filling system has been used the past years for some of the most difficult, in handling, food powders with great success. Specifically, it has been used for mixed powders in the field of bakery or pastry making.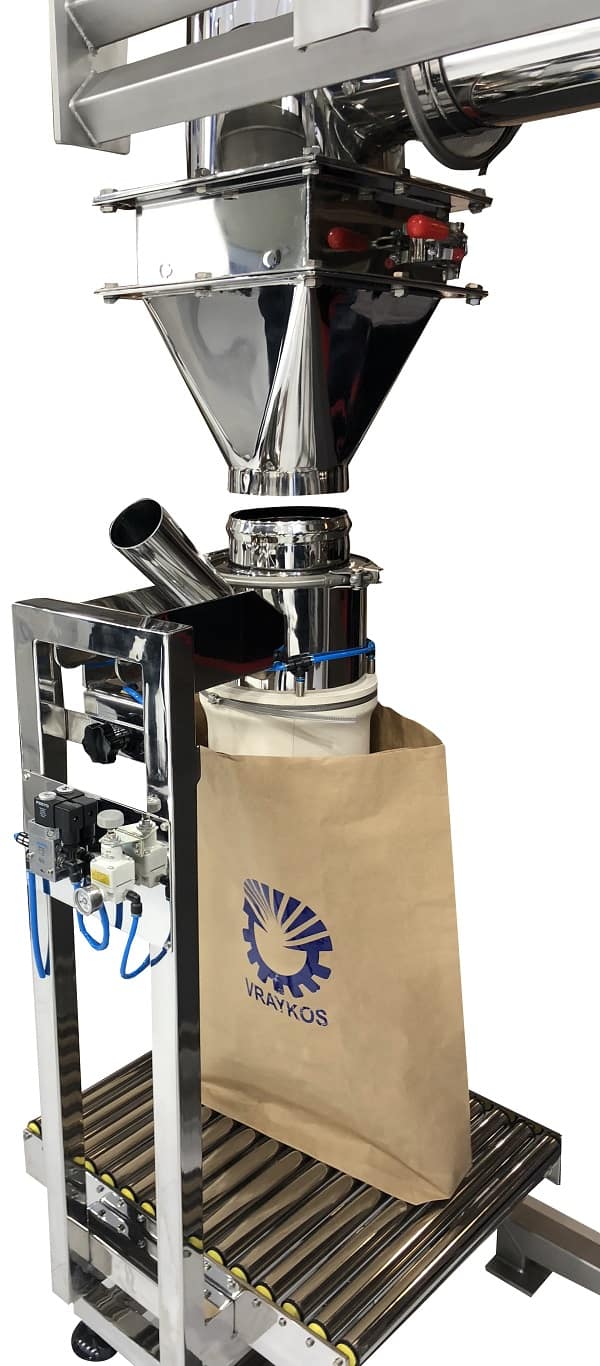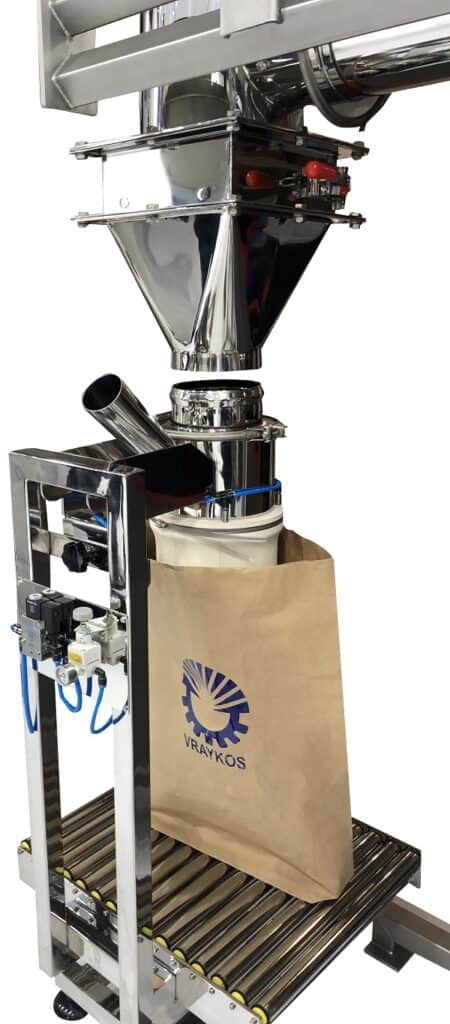 The system's major advantage is the high level of accuracy in relation to the speed of the bag – filling procedure. This particular Vraykos' system is able to achieve accuracy of ±25 gr in a 25 kg bag – filling procedure and less than 30 seconds per bag. This can be accomplished through a twin dosing screw conveyor, which is responsible for fast or low operation, guided by two variable frequency drives.
The high flexibility of this application is recognized by Vraykos' clients, since there is the ability for fast removal of screw conveyors' internal shafts, in order to implement detailed and easy cleaning of the equipment. The mirror – polished internal surfaces of the machine are also very helpful for fast cleaning procedures.
Key Features
Usage of a magnet in – line system with magnetic bars of 11000 Gauss each, with fast removal and cleaning process.
Usage of an inflatable bag clamp in the weighting station, suitable for different bag sizes.
Smart ventilation spout adapted with the inflatable bag clamp.
Smart and easy operation through a Touch Panel.
ATEX Zone 22 Certification for the whole system.