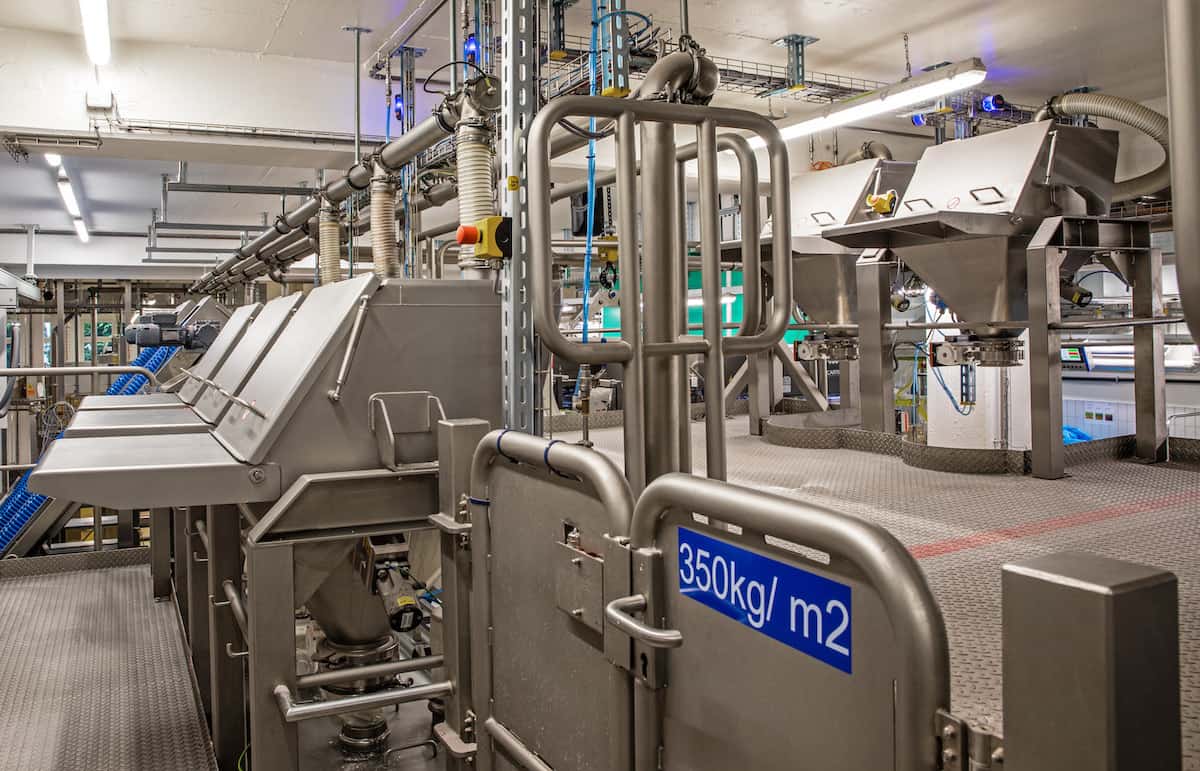 Gericke sack tipping and feeding stations are ergonomically designed to provide safe handling for all types of sacks and boxes whilst controlling and reducing dust emissions.
Many powders, granules and other solid bulk materials are packaged and delivered in 5 to 25 kg bags, which the operators have to open and empty at different stages of their processes. Obviously, in the case of toxic products, these operations must be carried out without the risk of the product coming into contact with the operator or the environment.
But even in the case of non-toxic products, the worker must not be exposed to dust that could, over time, have a negative impact on his health.
For this reason, Gericke has developed a complete range of bag emptying stations for different industries. These stations are designed to make it easy and ergonomic for the operator to place the bag in the discharge area. Semi-automatic sack opening systems additionally improve workplace ergonomics and safety.
The main door is hinged at the top and securely supported by telescopic gas springs. When opening the station the controls start a suction hood for the fines that may be generated when opening and emptying the bags. It is possible to equip these stations with a bag compactor without the bags being removed from the dedusted area.
The Sack Tipping units can be combined and integrated with other Gericke equipment, such as de-agglomerators, rotary valves, sifters or conveying systems. Also the combination with big bag stations is possible for more flexibility. Access to moving or rotating downstream machinery is prevented by a safety mesh.
The sack tipping stations are also available in executions designed and approved for use in hazardous areas to avoid any risk of dust explosions. Isolators with integrated sack tipping are completing the product range. These are used for active ingredients.
This article is published by
Gericke Feeding, Mixing, Conveying, Size Control Technology. High-class workmanship for a world of industry. Gericke supplies conveying, sifting, high-precision feeding, and mixing solutions that handle a broad range of ingredients such as pellets, powders, floodable powders and fibreglass for food, chemical, industrial, and pharmaceutical industries.
Gericke process ...