With the increasing use of powerful rare earth magnets, it is possible to remove even small metal contaminants from product streams.
Over recent years, not least as a consequence of the introduction of rare earth magnets, the design and strength of magnetic separators have improved over recent years. They are now considered to be critically important process equipment in the food and pharmaceutical sectors.
Magnetic separators are most commonly used in the primary (raw material intake) and secondary (production) processes to remove any extraneous ferrous contamination as quickly as possible, to ensure clean product flow as well as reduce the risk of costly machinery damage. These systems can also remove metal entering the production line as a result of equipment failure.
As a final check, metal detectors are used at the end of the production process.
Magnets are not considered to be an alternative to metal detectors but as an additional control mechanism.
Bespoke Solutions
Given the enormous variation in manufacturing systems and processes across such a diverse range of sectors, it can be difficult to install a 'standard' magnetic separator into a production line. Separators need to be designed to fit into a specific pipeline, conveyor or hopper.
The team at Greenwood Magnetics has been designing and manufacturing bespoke magnetic separators for over 70 years. We have built an enviable reputation across a wide range of industries including
Food processing and production
Pharmaceuticals
Powder handling
Ceramics
Glass
Plastics
Recycling
Textiles
Wood
Oil and gas
Animal feed
With our primary area of expertise in high-specification magnetic separator solutions for the food and pharmaceuticals industries, Greenwood Magnetics are specialists and leaders in our field.
We export worldwide and are proud to be preferred suppliers to many of the world's largest food corporations.
Commitment to delivering the best magnetic solutions
Magnetic separation is a field in constant evolution. There are several ways in which Greenwood Magnetics work to keep ourselves, and our customers, at the head of the game.
Ongoing Research & Development
Our R & D team is always working to develop new solutions to meet the specific needs of our customers. Recent examples include a Semi-Automatic Grid Box for gravity fed free flowing granules and powders.


This unit benefits from an easy clean facility with magnets that are tested and certified to 12000 gauss.
Another project delivered a semi-automatic easy-clean Rotary Magnet with ATEX 20 approval for use in designated hazardous environments – a first for Greenwood.
Certified Gauss Testing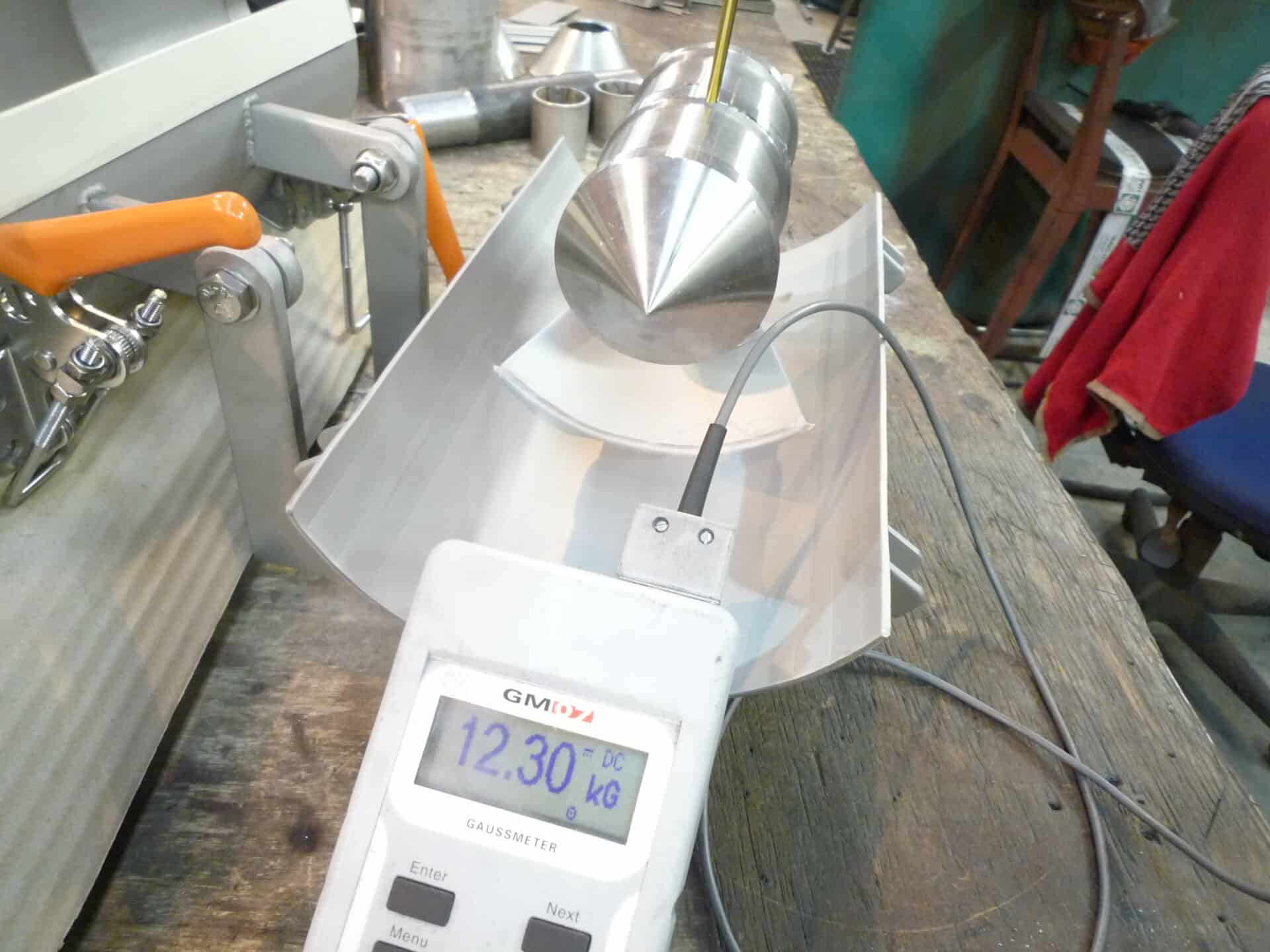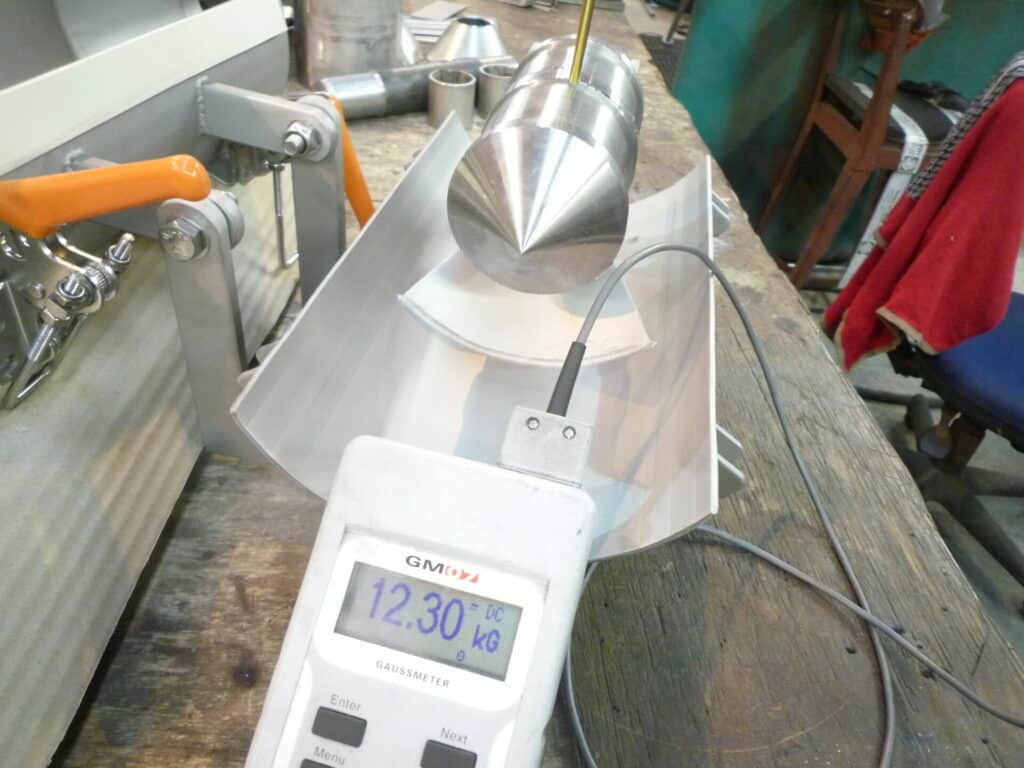 Magnetic separators are now deemed so important that more and more companies are encouraged (or required) to test and document their magnets on a regular basis. This can include procedures for the inspection, cleaning, strength testing and integrity of magnetic separators.
Greenwood Magnetics offer a full range of Gauss testing and magnet system support services. We are the UK leader in magnet testing to the standards defined by the British Retail Consortium.
New Markets
Embracing new markets delivers exciting opportunities to deliver our expertise. Recently we have started work for customers in the EV sector, designing and building a magnet system for a new vehicle traction battery plant.
If you require bespoke magnets, manufactured to requirements or you would like us to test and certify your existing magnets, please contact us:
Greenwood Magnetics
Tel : 01706 645824
Email : sales@greenwoodmagnetics.com