Download the Applications Sourcebook to learn about:
Screening powders, granular materials and continuous scalping of dry or moist materials using CENTRI-SIFTER Centrifugal Sifters & Separators
Sifting, classifying, scalping, or dewatering bulk solids and slurries with VIBROSCREEN Circular Vibratory Screeners & Separators
Drying and conditioning solutions for pilot plant testing and laboratory applications using VIBRO-BED Fluid Bed Batch Dryers/Coolers/ Moisturizers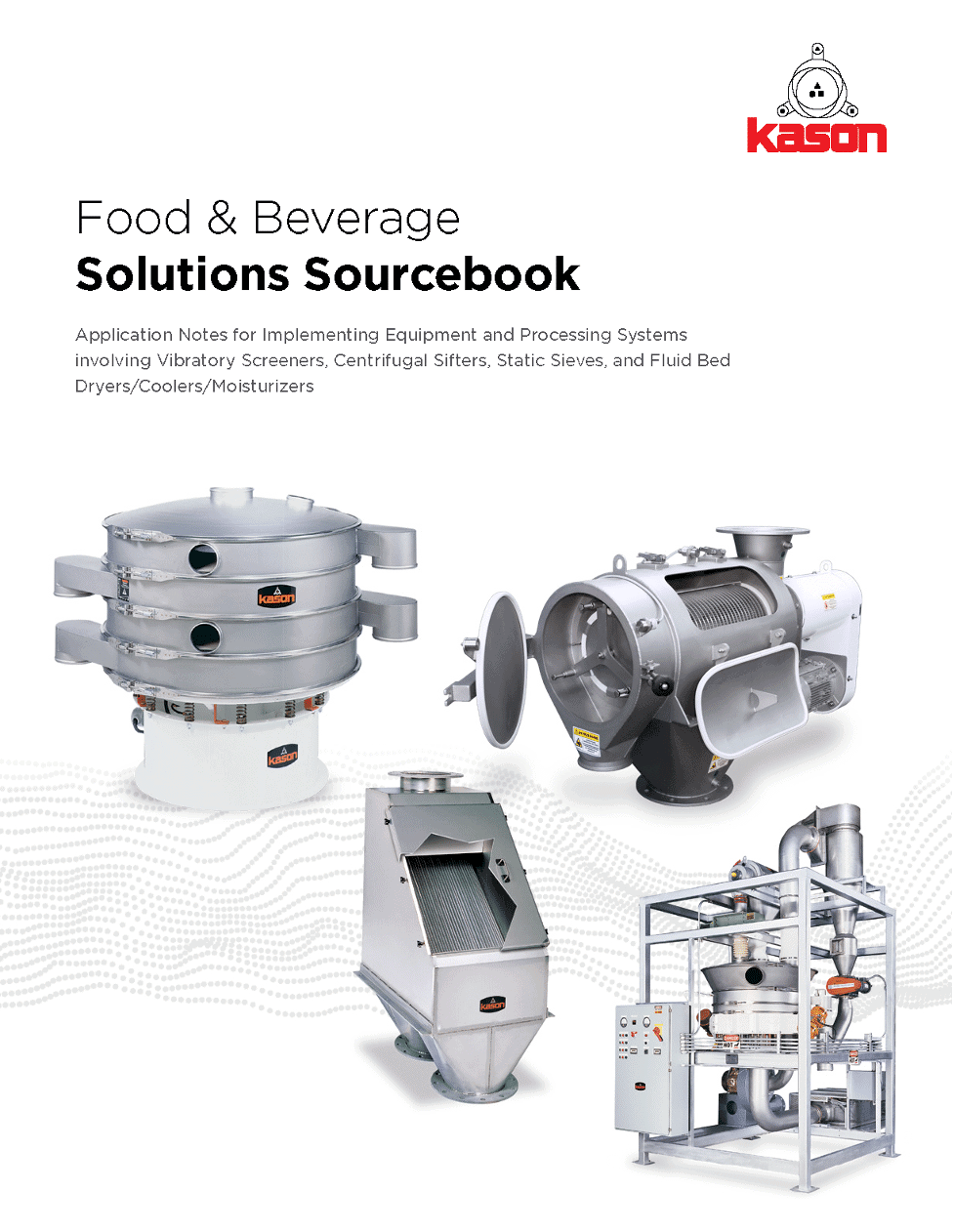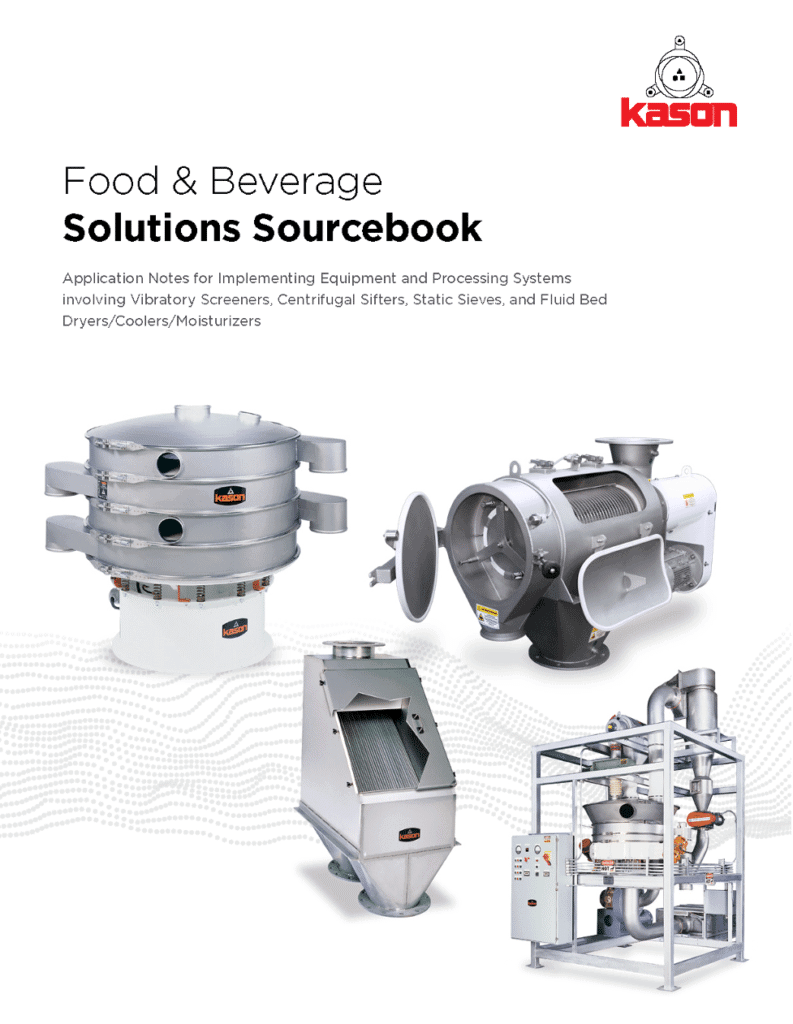 As a provider of innovative and dependable screening and processing solutions for more than 50 years, Kason brings you the application know-how you need now.
Want to see them in action?
Get a copy of our Applications Sourcebook. Based on years of experience in the field, we have pulled together in-depth examples of challenges other processors have faced and the solutions Kason provided.