Learn how to solve your toughest screening, drying, and cooling problems.
Download the Applications Sourcebook to learn about:
Screening powders, granular materials and continuous scalping of dry or moist materials using CENTRI-SIFTER Centrifugal Sifters & Separators
Sifting, classifying, scalping, or dewatering bulk solids and slurries with VIBROSCREEN Circular Vibratory Screeners & Separators
Drying and conditioning solutions for pilot plant testing and laboratory applications using VIBRO-BED Fluid Bed Batch Dryers/Coolers/ Moisturizers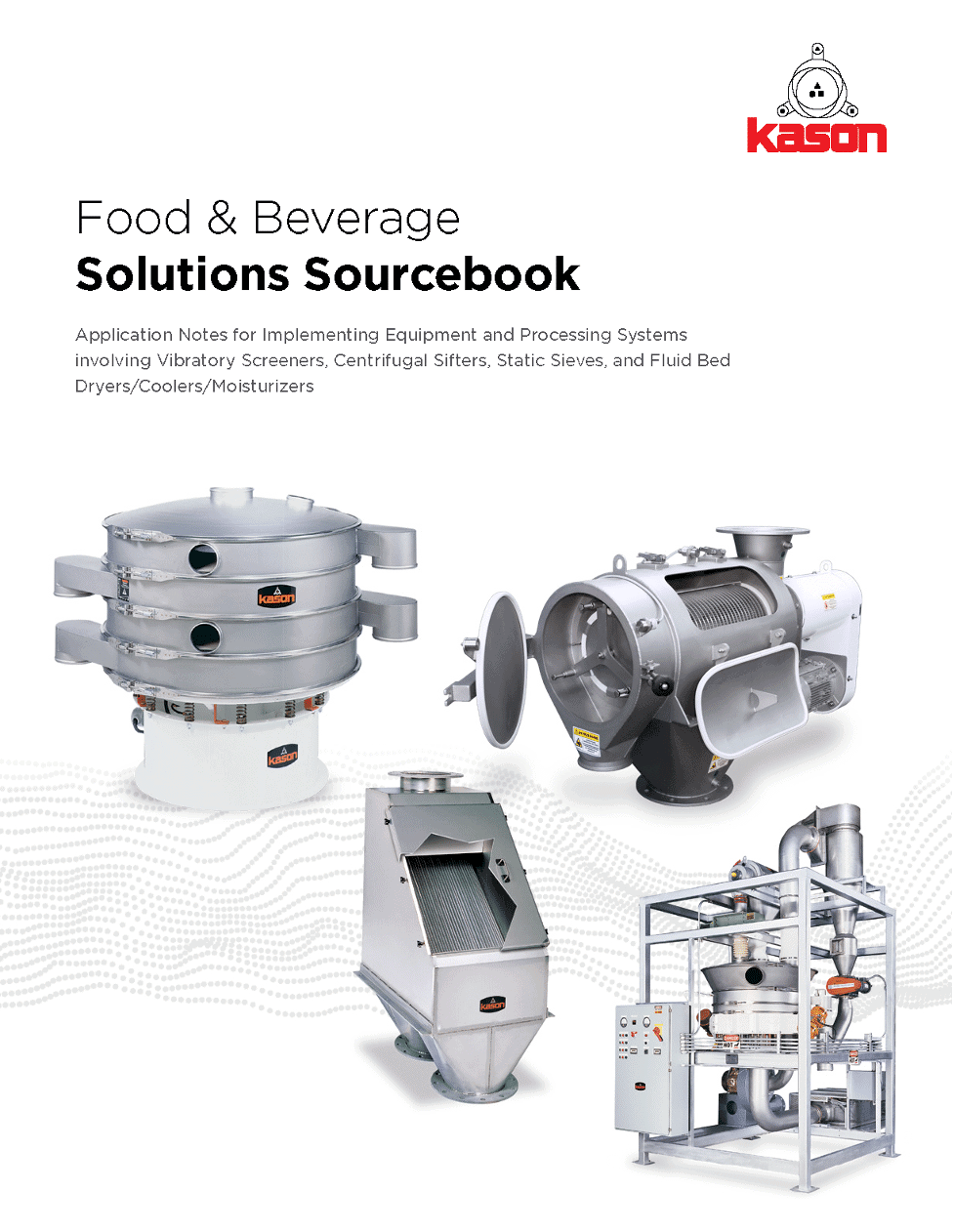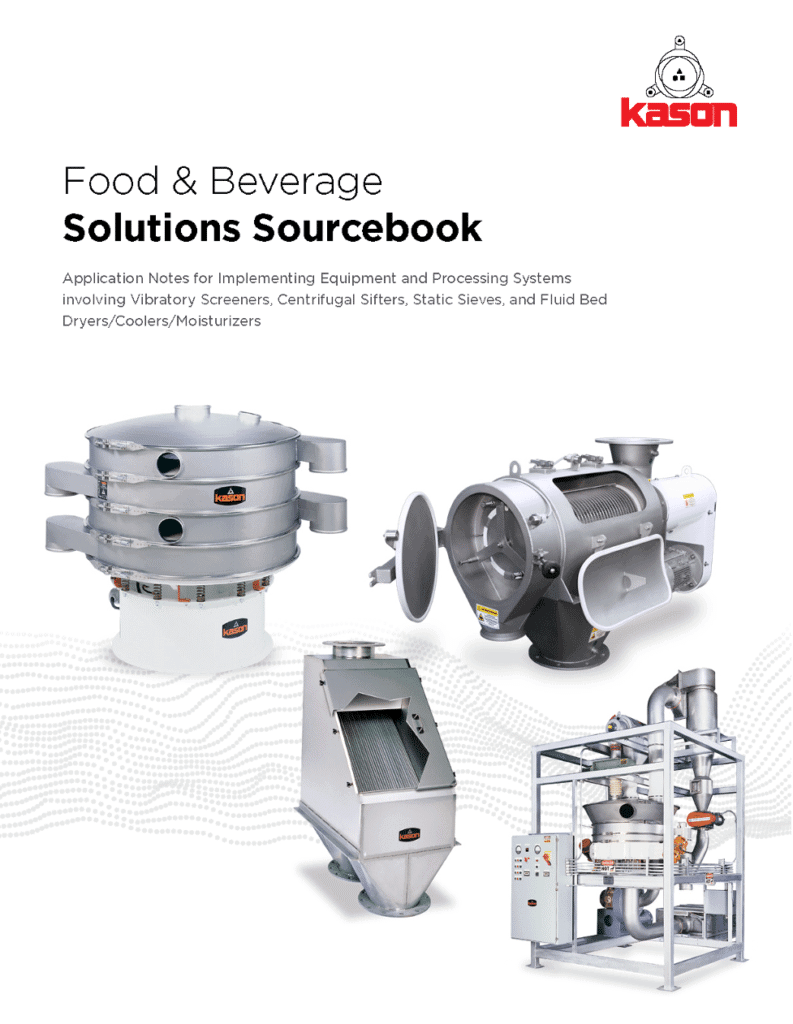 As a provider of innovative and dependable screening and processing solutions for more than 50 years, Kason brings you the application know-how you need now.
Want to see them in action?
Get a copy of our Applications Sourcebook. Based on years of experience in the field, we have pulled together in-depth examples of challenges other processors have faced and the solutions Kason provided.
This article is published by
Kason's worldwide compliance with the most stringent safety, quality and sanitary standards and regulations, as well as our nearly 50 years of innovative design and vast process experience, makes Kason the leader in the manufacturing of screening and processing equipment. Whether your application is simple or complex, low or high capacity, sanitary ...