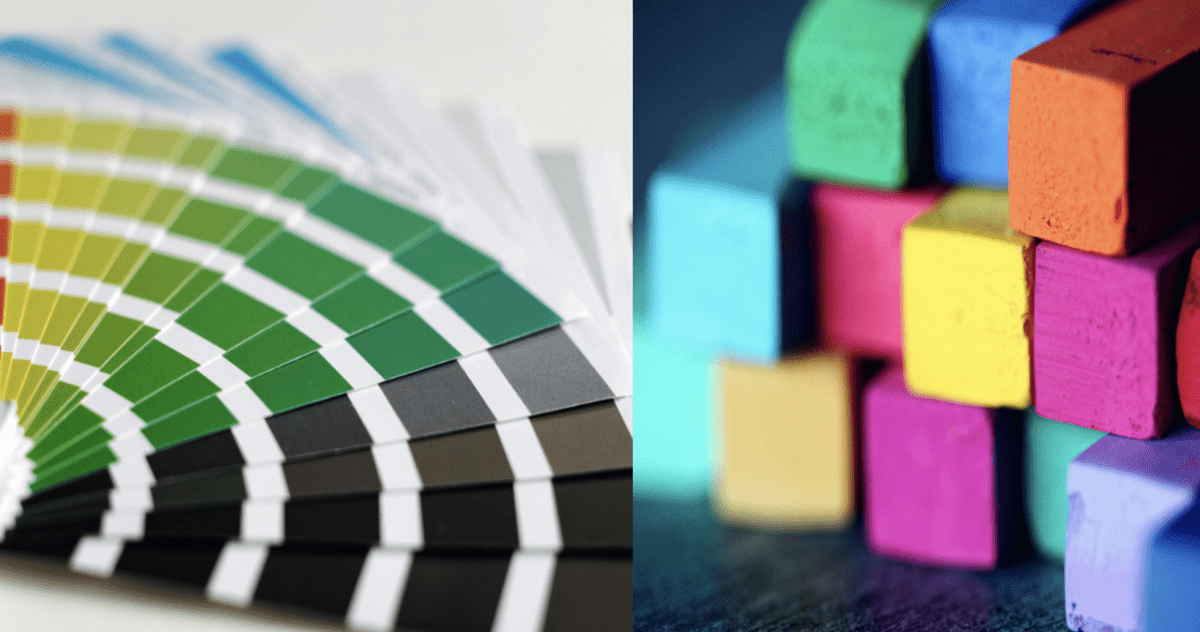 Grinding of powder coating paint chips into desired fine size of 120 microns with capacity of 500 kg/hr under controlled temperature as the nature of the product is heat sensitive.
Challenges
To maintain the texture post grinding.
To achieve narrow bandwidth of the particle size distribution for the product.
Achieve Matte finish without affecting production rate capacity.
Maintain controlled temperature to prevent over milling of the grinding material,
To achieve high grinding intensity within optimized airflow conditions, and highly efficient classification.
Solution
RIECO offered a complete grinding system to efficiently grind powder coatings chips. The system is comprised of an Air Classifying Mill with an automatic feeder system in pair with a cyclone collector & dust collection bag filter. The system was well equipped with all instruments & equipment to control temperature and monitor the overall plant.
System description:
Air Classifying Mill is ideally suitable for this purpose and has been the instrument of choice by powder coatings manufacturers. The material to be ground is fed into the mill through the suction feed with the help of a rotary airlock valve. The material proceeds to the grinding chamber where grinding action (size reduction) takes place by the virtue of impact and shearing forces. These forces are generated between hammers mounted on a rotor disc and a multiple deflector liner on the inner lining of the housing. After the grinding process, fine particles pass through the air classifier wheel where gradation takes place; only the finer particles pass through the rotating classifier wheel, whereas coarse particles get retained in the grinding chamber.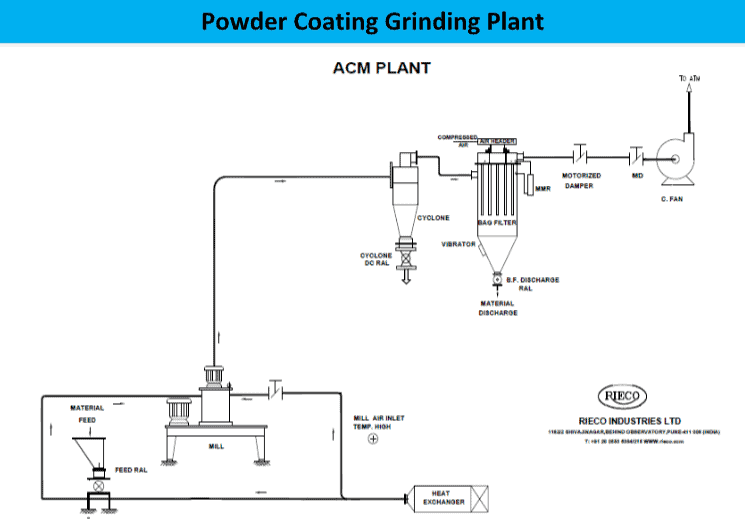 The whole system works under the negative pressure system also known as vacuum pressure system generated by a centrifugal fan located in series after the bag filter which generates the required suction.
High-Efficiency Cyclone collects 95 to 98% of the material. The extra fines are collected at the bag filter. Thus, achieving minimum product loss and dust-free operation.
Advantages
Quick cleaning and high efficiency rotary air lock valves for easy cleaning.
Heat exchanger facilitates controlled temperature grinding to achieve desired texture.
Integrated PLC based system for efficient control and monitoring.
Close loop system to avoid energy loss.
Clean air discharge into the atmosphere complying regulatory emission norms.
Compact design with optimum footpace.
Results
Output Capacity of 650 kg/hr was achieved for matt finish powder with an installed power of 79 HP. Dust-free operation ensured a suitable working environment and eliminated product spillage.
| | |
| --- | --- |
| Achieved Results | Powder Coating Paint Chips |
| Fineness | 99.9% (-) 120 Microns |
| Capacity | 650 kg/hr. |
| Air Temp. to mill inlet | 12-15 Deg.C |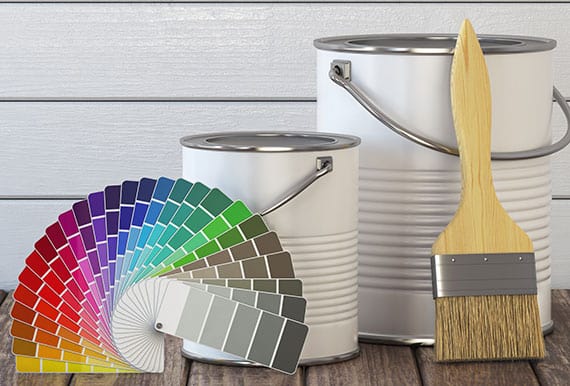 This article is published by
RIECO Industries Ltd , a wholly-owned subsidiary of Sudarshan Chemical Industries, builds solutions for a cleaner, better, and safer world. Founded in 1975,  Rieco Industries are global leaders in Size Reduction, Air Pollution Control ,Powder & Bulk Solid Handling.Recognized for its reliability, flexibility, and impeccable innovation RIECO has ...