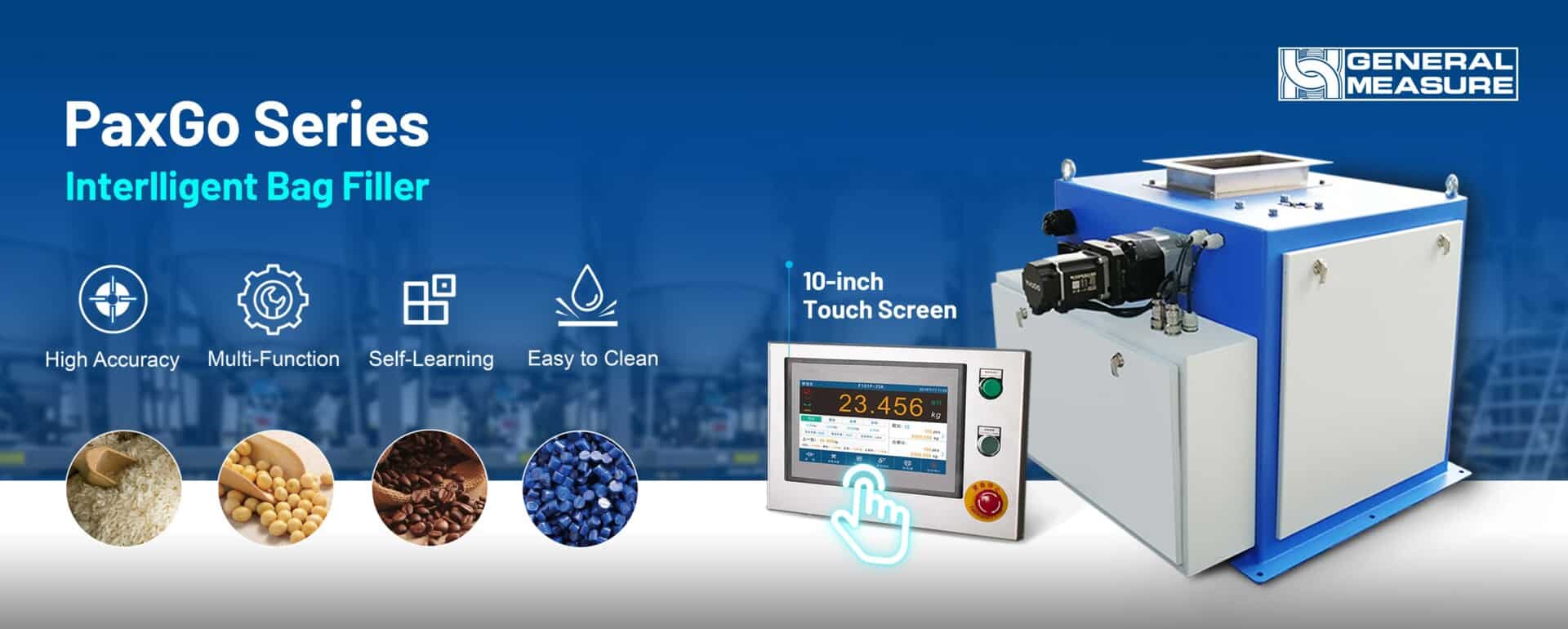 General Measure was established in 1993 and has focused on weighing packing controllers for over 25 years. Considering the mechanical design can better match the control system, General Measure started to invest in designing and manufacturing the core part of the granular packing machine -- weight filler.
GM specializes in weighing and packing control systems, designing, and manufacturing in-house. So we can fully control the quality of every part of the production and the quality and performance of final products.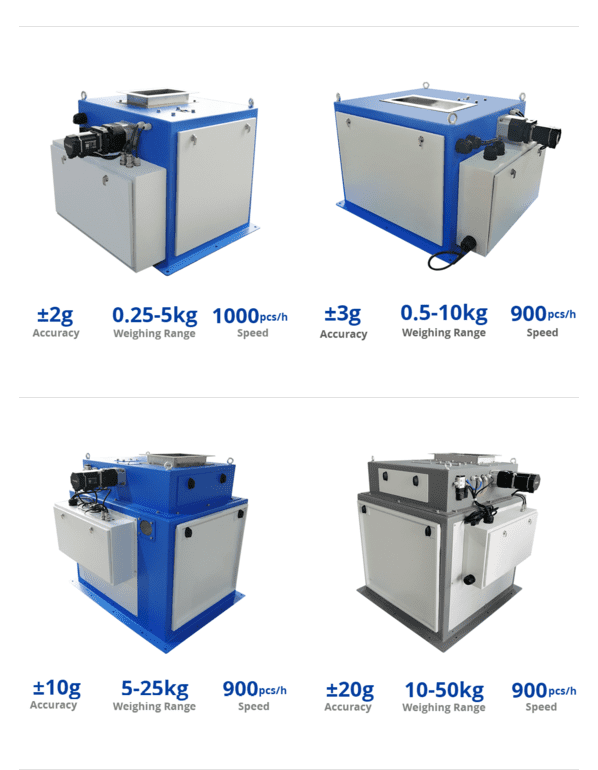 General Measure developed 4 different weighing range fillers for free-flowing granules. With a servo motor, the feeding control can auto-adjust fast and accurately. Inner feeders are made of SS304 and the whole machine can be customized to SS304. Due to the module design, it can be installed and disassembled easily within 10 minutes. Optional 10-inch color touch screen HMI simplifies the operation for production line workers.
AF-05K and AF-10K work by means of gravity feeding combined with vibrator feeding, which can reach the accuracy of ±2g. The speed is up to 1200pcs/h. AF-25K and AF-50K are designed for a wide weight range packing from 5kg to 50kg. The speed can reach 900pcs/h, and the accuracy is one-thousandth of the packed materials.
General Measure has 29 years of industry weighing experience. There are 15 international exclusive partners. Over 1000 clients all over the world used our products in almost 20000 application fields. We insist on the core value of listening, innovating, and growing together. Guided by clients' needs and boosted by innovative thinking, we focus on excellent industrial weighing products and better service. Thanks to clients' support, we won the best weighing companies in second place of 2022 Weighing Review Awards.
We sincerely thank every colleague, client, and partner for voting for us. It is because of your support that General Measure can move further in the weighing industry.
This article is published by
General Measure Technology was found in 1993, with 27-year experience in weighing industry with advanced technology and high quality products. Our main products are weighing controller with various software options, checkweigher and packing auto filler. Since 2006, General Measure has dominated the high-end market and occupied more than 30% of the ...