Boost machine performance with cutting-edge weighing speed and advanced condition monitoring from METTLER TOLEDO's IND360 automation weighing indicator.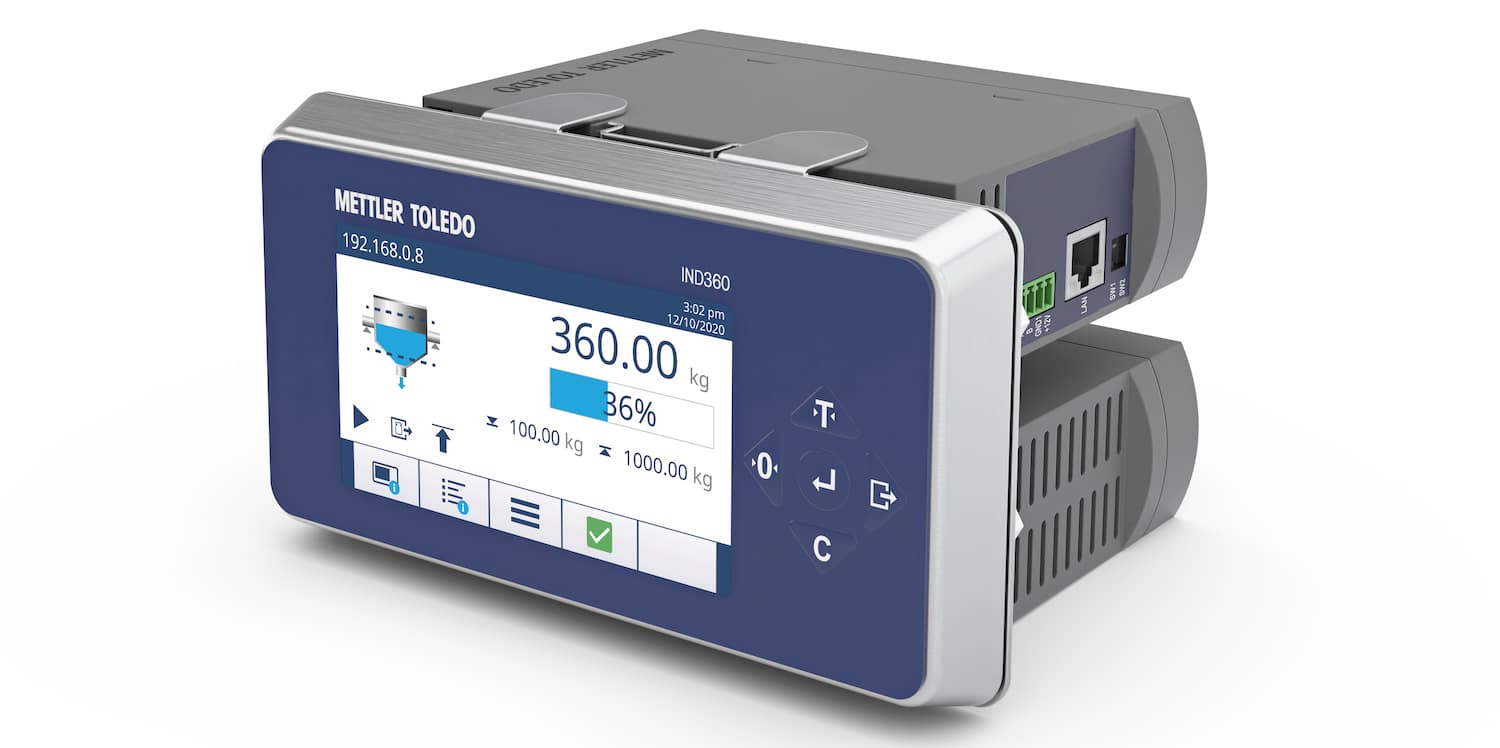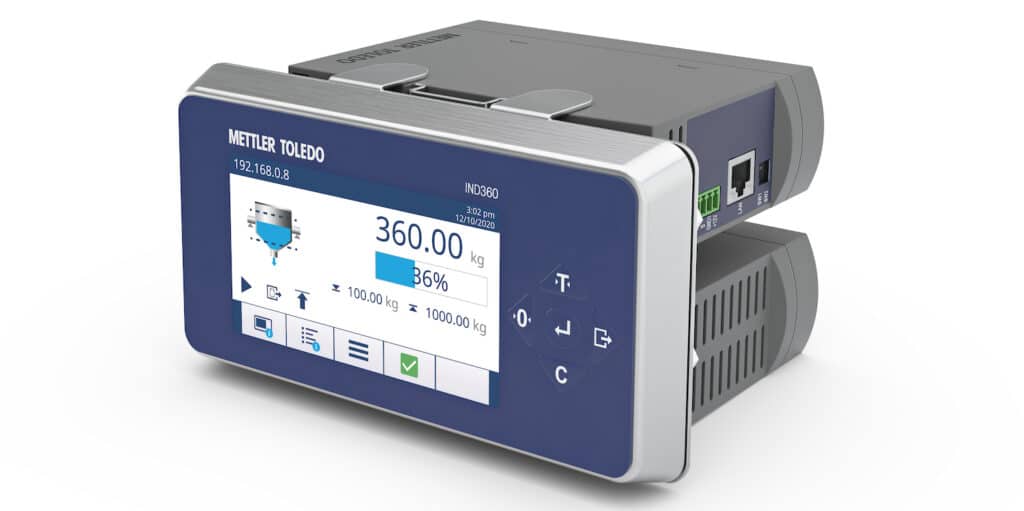 Faster PLC control enables significant increases in throughput without sacrificing quality, and easy configuration through a local or remote web interface enables simplified weighing integration.
Weighing is a very accurate method for monitoring tank inventory, and because it is a contact-free method, material type and vessel shape have no impact on accuracy. The new IND360 automation indicator from METTLER TOLEDO offers a reliable, preprogrammed inventory control application to accelerate installation, eliminate programming costs, and provide benefits like automatic refill.


IND360 delivers precise and accurate weight to an automation network at 960 cycles per second, so you can achieve faster weighing performance and the highest level of machine productivity. In addition, METTLER TOLEDO offers thousands of scale sizes and capacities, allowing you to choose from nearly four million equipment combinations to meet any application and accuracy requirements.
IND360 is also flexible in design. With three different modular housing variants, you are not limited by the environment or connectivity requirements of any project.
If something goes wrong with the system, IND360 offers condition monitoring and smart alarms, allowing you to react quickly and keep the system operating at peak performance.
This article is published by
METTLER TOLEDO is a leading global manufacturer of precision instruments. The Company is the world's largest manufacturer and marketer of weighing instruments for use in laboratory, industrial and food retailing applications. The Company also holds top-three market positions for several related analytical instruments and is a leading provider ...