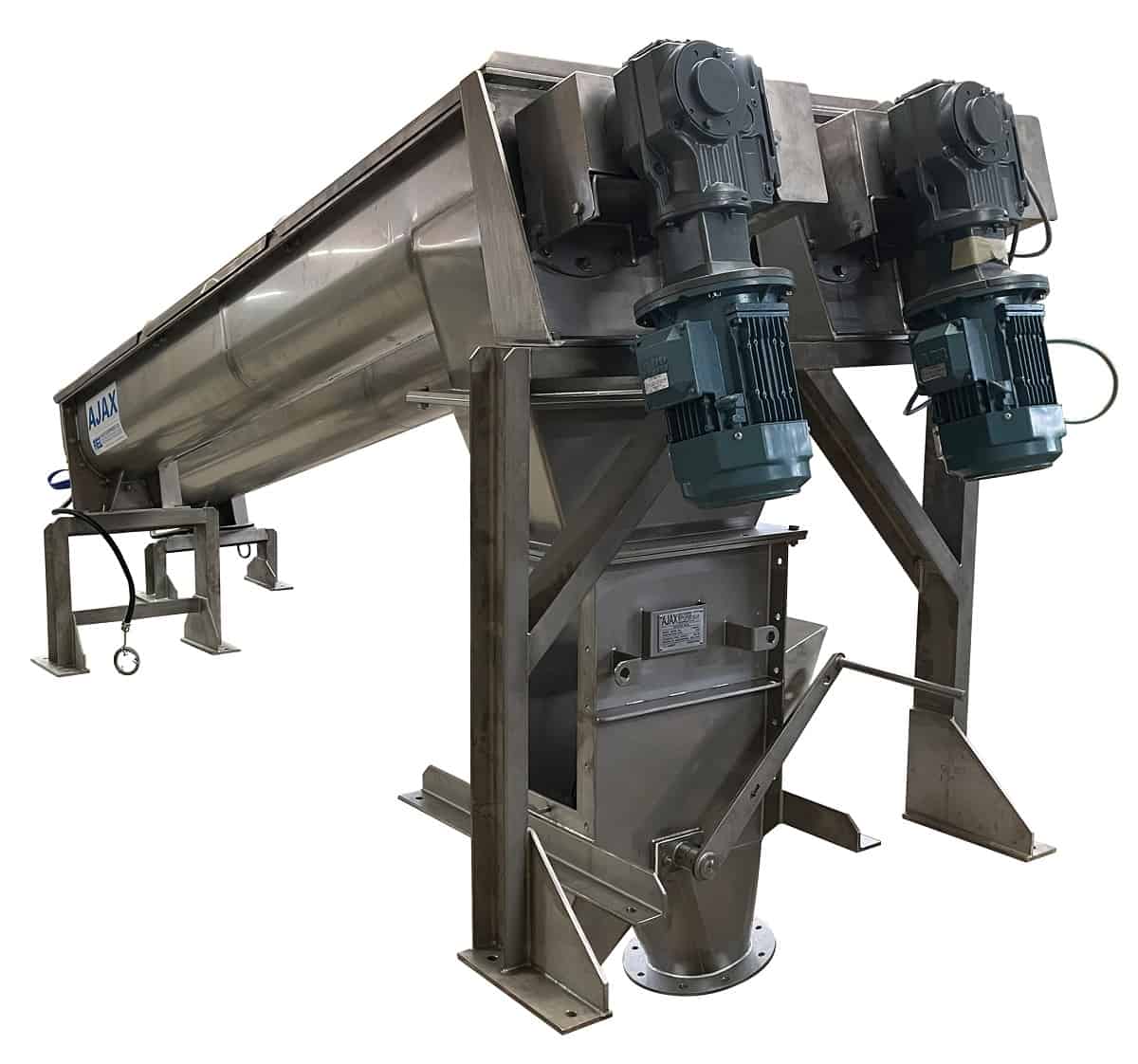 Solids handling equipment specialist, Ajax Equipment, has supplied leading industrial chemical producer, INOVYN, with a soda ash handling system consisting inclined collecting screw conveyors and supports, chutes and diverter valve.
The stainless steel handling system has improved production capability and capacity at INOVYN's Lostock Gralam facility near Northwich, UK.
Commenting, Brian Done, Brine & Water Sustenance Projects & Commissioning Manager, INOVYN, said, "We have a long-standing relationship with Ajax Equipment and have always been served well by them. The benefits achieved for our business have been significant over time."
"We are always happy to have customers return to Ajax. When INOVYN approached us to evaluate how their dissolving tanks could be best be supplied we carried out a site visit to assess and establish design layout work," says Eddie McGee, managing director, Ajax Equipment. "Ajax then worked with INOVYN to develop, produce and install an effective and efficient handling system for this challenging application. The contract included installation of the new equipment, which was carried out whilst ensuring plant feedstocks were maintained."
This article is published by
Ajax Equipment Ltd is a specialist manufacturer of solids handling and processing equipment, incorporating Lynflow technology. It has over 40 years experience in the design and manufacture of equipment for a wide range of international organisations involved in food and confectionery processing, pharmaceutical, fine chemicals, waste to energy and ...