Polish sugar producer Krajowa Spółka Cukrowa S.Asupplies 40 percent of the sugar produced in Poland faced the challenge of loading its commodity in 2,400 bags per hour. The vessels to be loaded in Gdansk have a stowage from 4,000 DWT to 35,000 DWT. German company SMB International GmbH is a specialist for loading systems, conveyor technology, and material handling and has implemented numerous loading systems all over the world for more than 25 years. In February 2021, the test loading of the sugar bags in Gdansk successfully took place.
SMB International has implemented a mobile ship loading system. It runs on existing rails, being steel cable guided and controlled by winch drives. The bags, which are filled automatically in the adjacent building, are transported by conveyor belts in one after another onto the roof. Here theyhence the spiral chute via belt systems and chutes. The spiral chute can be moved 10 m on the boom by means of a lantern gear driveto accommodate all vessel widths up to 35,000 DWT. The outreach may measure up to 8.5 m and the spiral chute can be extended up to2.6 m in a spiral. In combination with the swiveling loading head, the continuous conveyor can thus reach all storage locations in 360°of the cargo hold. A hydraulic cylinder ensures that the spiral chute always remains in a vertical position so that thebags can be transported and then slideby gravity into the ship's belly at all times.
Cost-efficiency, flexibility, and safety
Ship loaders from SMB are always individually designed for their future requirements and tasks as well as for long-term operation.SMB meets the special material requirements of bulk goods transport by relying on high-quality components and standards already during production. The whole development and construction process takes place in their headquarters in Quickborn. For the implementation, the experts are on-site to provide support during commissioning and for maintenance. The result is high-performance conveying solutions designed for smooth long-term operation using a minimum of energy. SMB's scope of delivery and assembly of all components includes a control cabinet container as well as software for all movements that control the conveyors that make automatic loading at any time of day or night possible. This is supported by the manual operation of a radio remote control for each part of the construction separately.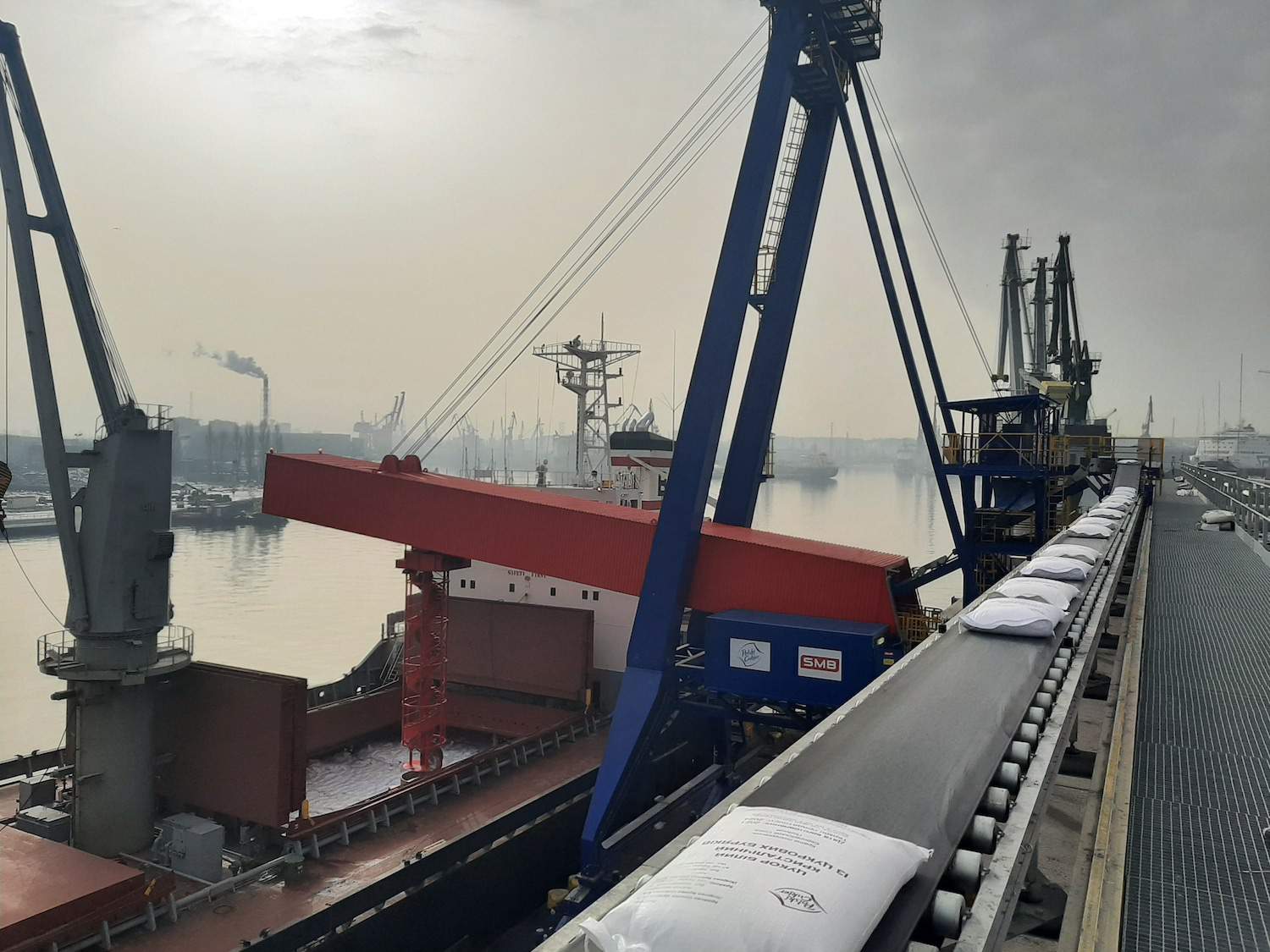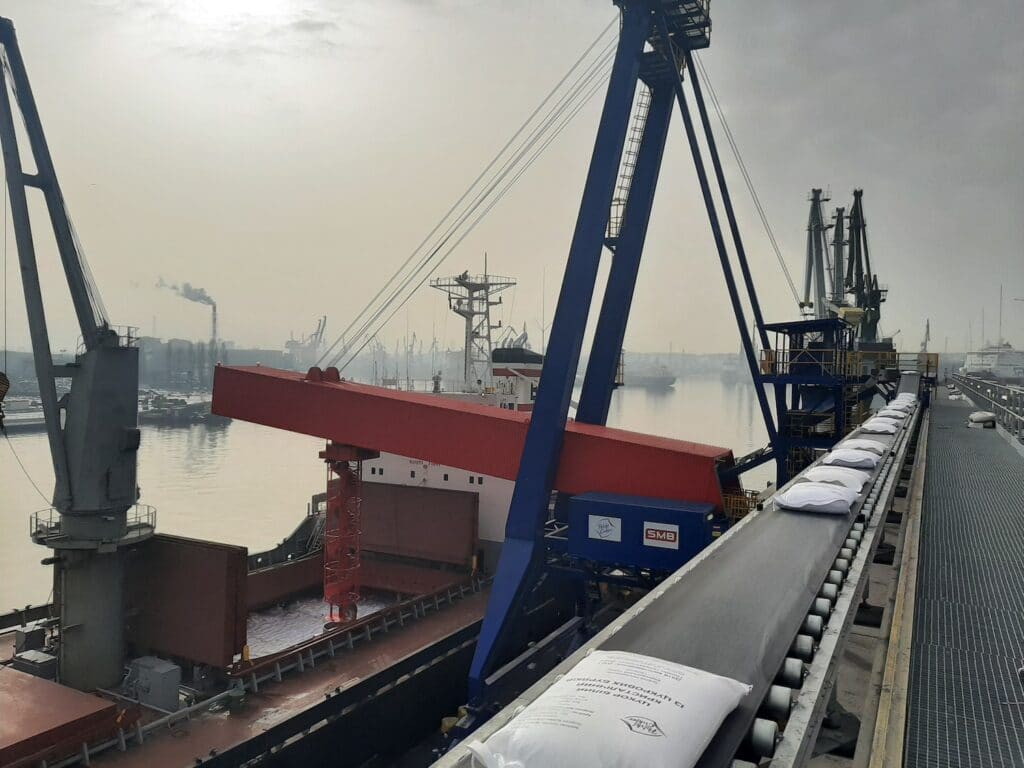 SMB International –the material handling specialists for intralogistics and special mechanical engineering
The SMB Group in Quickborn develops sophisticated system solutions for worldwide use. SMB International is a leading planner, developer, and manufacturer of customized products such as filling systems, storage systems, palletizers, robotics, conveyor technology, and ship loading systems. The company deliberately relies on a high share of in-house production at their location in Quickborn near Hamburg. This allows customer requirements to be met quickly, effectively, and at consistently high quality. The companies' design and production facilities provide the basis for their high vertical integration, which permits the timely delivery of high-quality products. The service team works on large-scale projects both nationally and internationally. The distribution network, which has global operations, ensures swift and effective information-sharing and coordination.