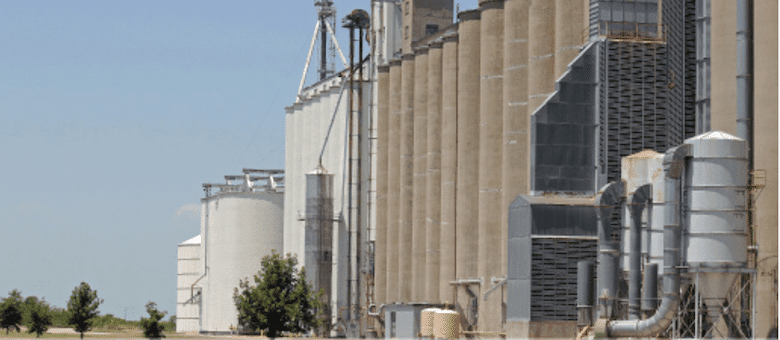 LEEDS - A major rice mill from southern Arkansas with an annual capacity of over fifteen million bushels (420,000t) operates with multiple flat bottom chain conveyors.
The conveyors, some as long as 240 feet, run with steel- bushed chain, welded steel backer flights and UHMW paddles. Tramp material would sometimes get into the conveyor, obstructing the movement of the chain and damaging paddles. Broken paddles carried downstream would damage other pieces of equipment. The chain was difficult to dismantle for paddle repair and the reshaping of steel backer flights inside the conveyor required a hot work permit, which meant extended downtime and production loss.
Solution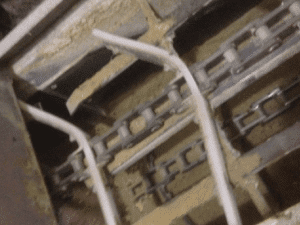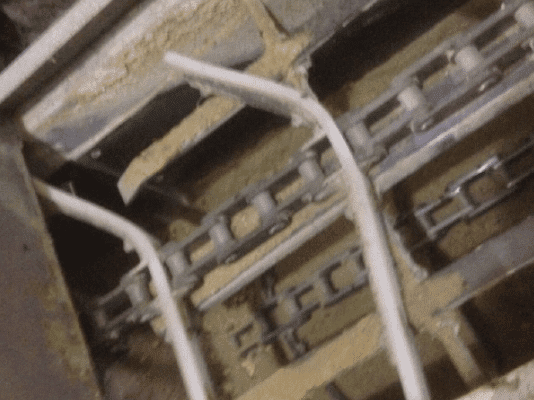 Replaced the steel-bushed chain and welded flights with 4B Bolt-N-Go chain and bolt-on paddles. Bolt-N-Go chain employs nylon paddles directly bolted on to the chain links so no welded steel backer flight is required. The paddles were manufactured using colored nylon to make them detectable by the plant's color sorter. The chain's unique bolted construction allows the paddles to be quickly and easily replaced while the chain is in tension.
Results
Hot work permits no longer required for chain repairs
Eliminated the risk of broken steel backer flights
Reduction in downtime
Reduction in planned maintenance
More energy efficient
Improved manual handling
Health and safety compliance
Click here for more information about 4B Braime Components
Click here for related articles and news
Sign up for Mechanical Conveying E-Updates
Recent Mechanical Conveying e-newsletters
Read our last "Mechanical Conveying" e-newsletter campaigns here: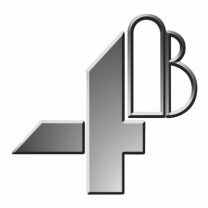 Founded in the UK in 1971, 4B Braime Components, Ltd. has been an industry leader in developing high quality, innovative, and dependable material handling components for the agricultural and industrial sectors. From elevator buckets to forged conveyor chain and level monitors to hazard monitors, 4B is a company you can rely on for the equipment you ...