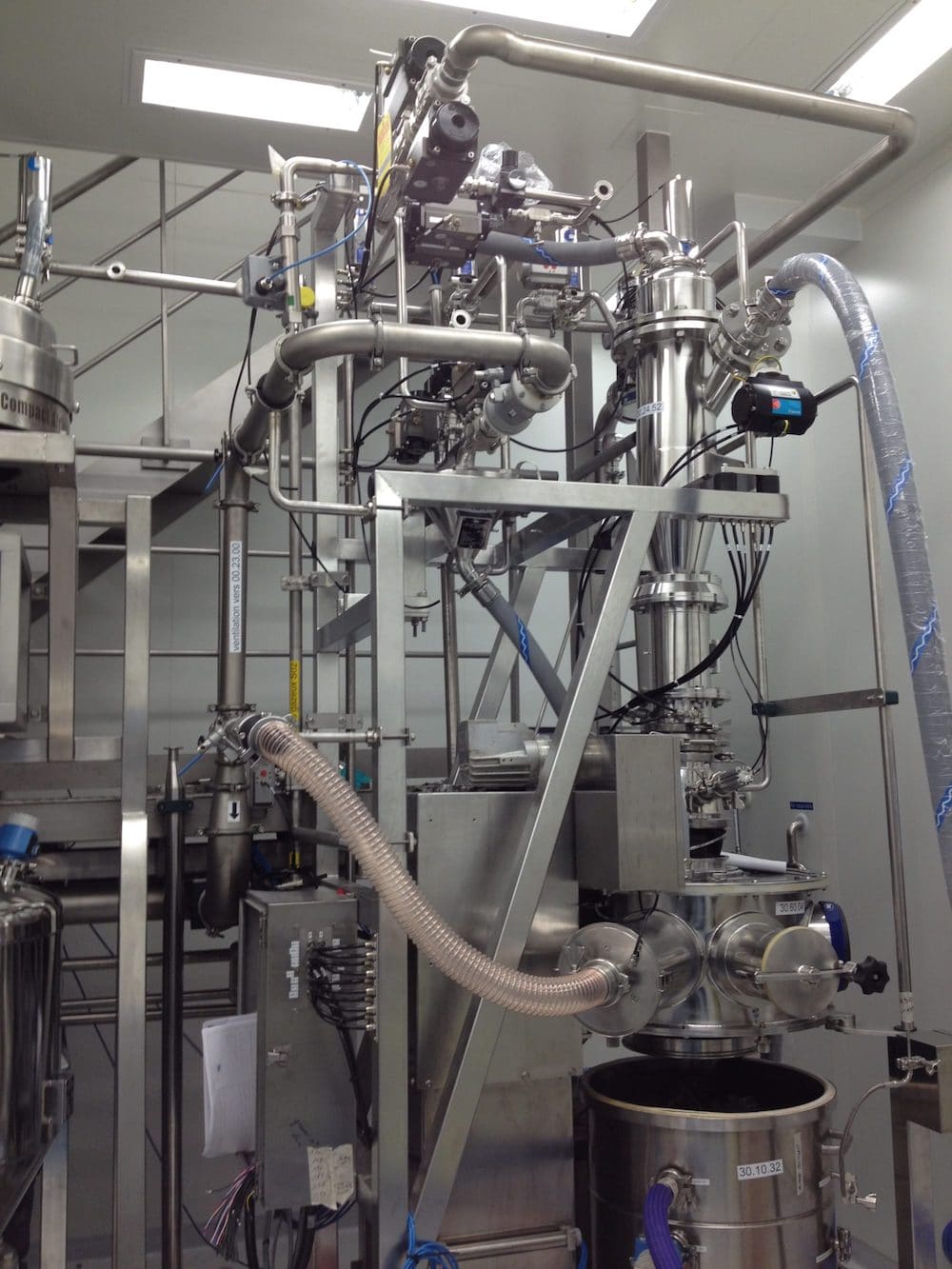 The range of Dec Group dosing and dispensing systems cover a wide variety of applications from dosing powders into reactors in API facilities, dispensing powders into intermediate bulk containers in OSD manufacturing plants to final packaging into liners or vials.
Dec Group has developed a large range of solutions to fill or empty various packaging or processes accurately either for batch or continuous operations.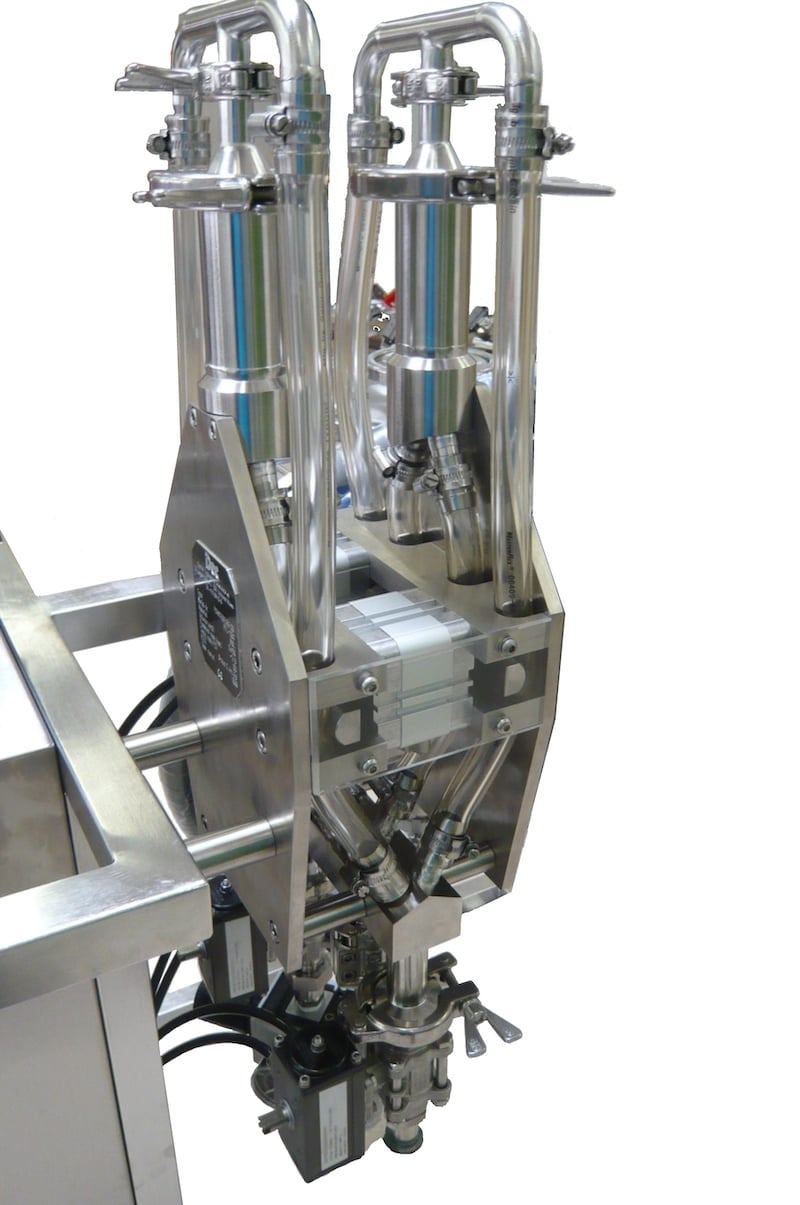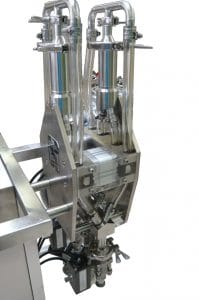 Dec Group's innovative solutions for dosing powders from mg to tons into various packaging or processes, offers the possibility of volumetric, gravimetric or gravimetric-volumetric dosing applying the principles of the PTS Powder Transfer System® in combination with the DosiValve®, for large quantities, or by using our µPTS for smaller quantities. For continuous and precise dosing of small to medium quantities of powder the PFL Powderflex is the perfect alternative, whether the requirement is for the controlled charging of powders into continuous production processes or for predetermined precision dosing.
Dec Group has furthermore acquired a unique expertise to dose powders accurately out of storage hoppers or directly out of packagings such as Big-Bags, drums or bags and charge the dosed material directly into a process equipment such as reactors or mixers without the need of using any screw feeders or rotary valves.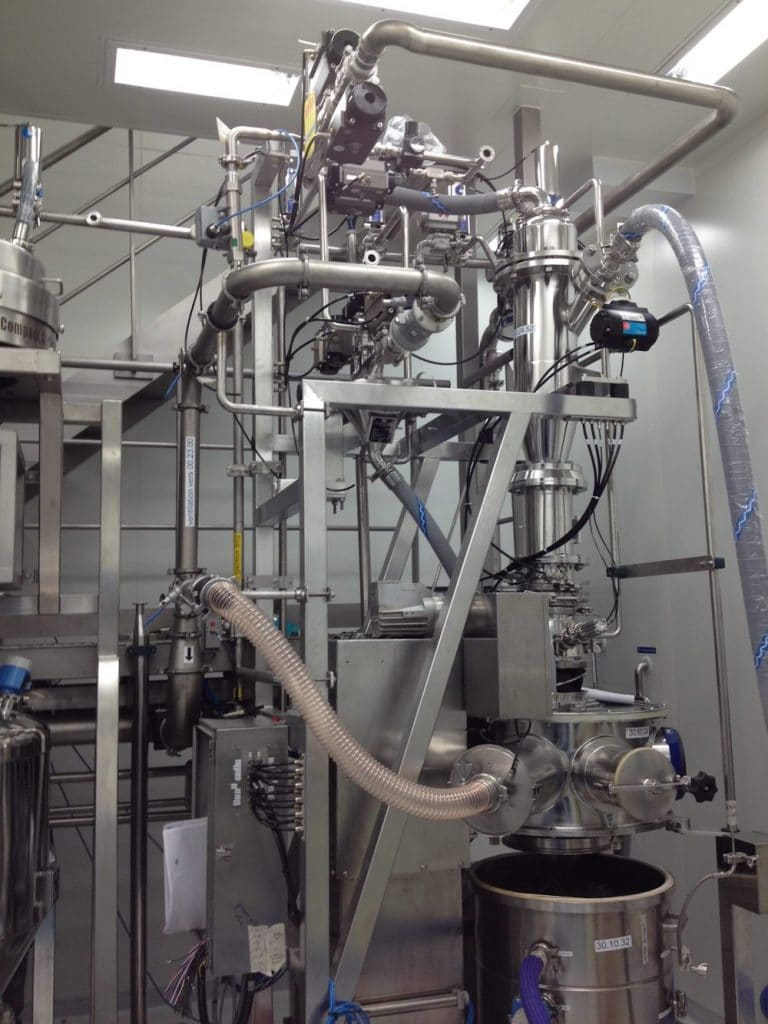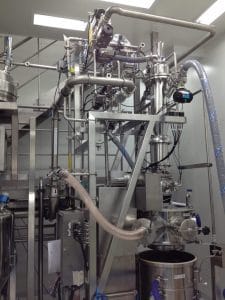 Since many years Dec Group has also been supplying advanced technologies well suited for the food industry, from raw material handling, milling, and blending to final packaging always guaranteeing the handling of intermediate and final products under safe conditions without product characteristic changes and according to the latest regulations.
The Dec Group PTS Powder Transfer System® can be used for multiple applications in a variety of industries. It is an exceptionally effective and reliable method of transferring and dispensing both dry and wet powders and granules. The system is a significant enhancement to any process, providing total containment where necessary, but always speeding up production whilst improving safety and hygiene.
From their extensive expertise in the powder handling industry, Dec Group can provide a wide range of technical support to their customers for their specific process development and optimization. Dec Group also offers testing facilities to make sure to obtain the required results or to master scale-up challenges.
Dec Group will be organizing the Engineering Day Forum at the Hilton Embassy in Greenville, South Carolina, USA on May 29th, 2019 where experts will provide technical presentations on new technologies for the safe handling of powders, covering topics such as enclosed processes for GMP requirements, high containment for solid handling, micronization of pharmaceutical powders and chemical powders, increased plant productivity and safety by process linking.
Please visit our website www.dec-group.net or contact us at info@dec-group.ch for further information.
This article is published by
Dec Group, headquartered in Switzerland, is a leading global provider of powder handling and process containment systems.
Their products offer a high level of safety for both operator and product. Their advanced system concepts, from the standard powder transfer system to highly complex ...