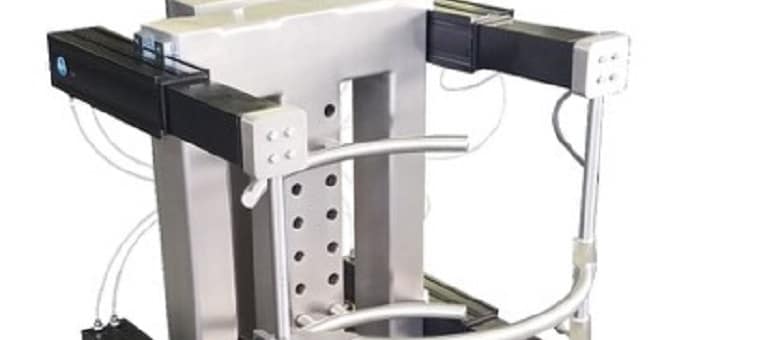 METO Systems staff are dedicated, trained and highly experienced. We provide continuous on-site support to ensure maximum utilization and smooth functioning of our material handling solutions and other types of equipment.
We help our clients to set up (on-site installation), machinery start-up, operation training, and equipment validation testing. METO Systems also provides customization of our products to suit your business demands. 
Our drum conditioners are manufactured from 304 stainless steel and are fully pneumatic. Our conditioners are equipped with a manual turntable to hold the drums, floor locks, two-handed controls for safe operation, and four abrasion-resistant polyurethane wheels for maneuverability. For use in warehouse environments, cGMP areas, hazardous locations, or any site with an air supply.
The pressure is applied through horizontal and vertical bars; drums are to be loaded with the internal liner still tied and the lid still attached. The pneumatic cylinders generate 1600 pounds of clamping force spread evenly yet through multiple points of contact over the drum surface.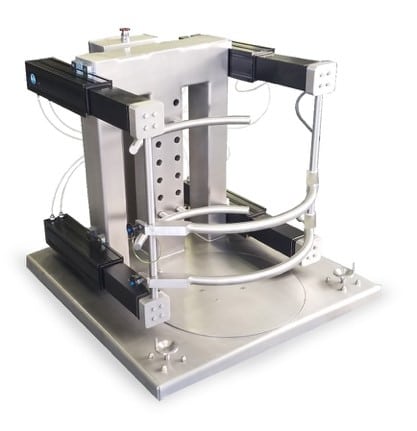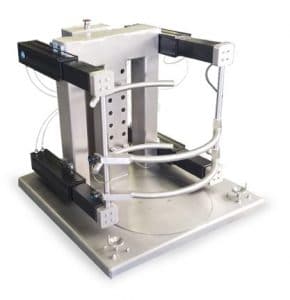 The turn-table can hold plastic and fiber drums ranging from 12" to 36" in height, and 12" to 22" in diameter; cardboard boxes ranging from 12" to 24" in the square base area, and 12" to 36" in height; and multi-ply paper or plastic bags ranging from 12" to 36" in height.
304 S.S. construction with <35 ra finish.
Suitable for wash-down and cleanroom environments
Onboard storage for all sizes and designs of crushing bars applied
Custom designed crushing bars available including straight crush bars for box handling and square angle, vertical crush bars to increase applied pressure for heavy-duty applications
Fail-safe functions
Minimal Maintenance
Rental units available for testing purposes before full purchase.
Stainless steel drum conditioning systems and inline drum conditioning systems coming soon!
Making a major purchasing decision, such as one for a Drum Conditioner, can be difficult. Allow our fully-qualified and factory-trained service personnel to provide you the assistance you need to make the perfect product selection for your business needs.
This article is published by
The METO Advantage
Since 1969, METO Systems has engineered and delivered sanitary material handling and hygienic equipment to a variety of markets. Our equipment lines include complete integrated systems engineered to meet the most stringent customer specifications while providing the very best in functional efficiency and operator safety. ...