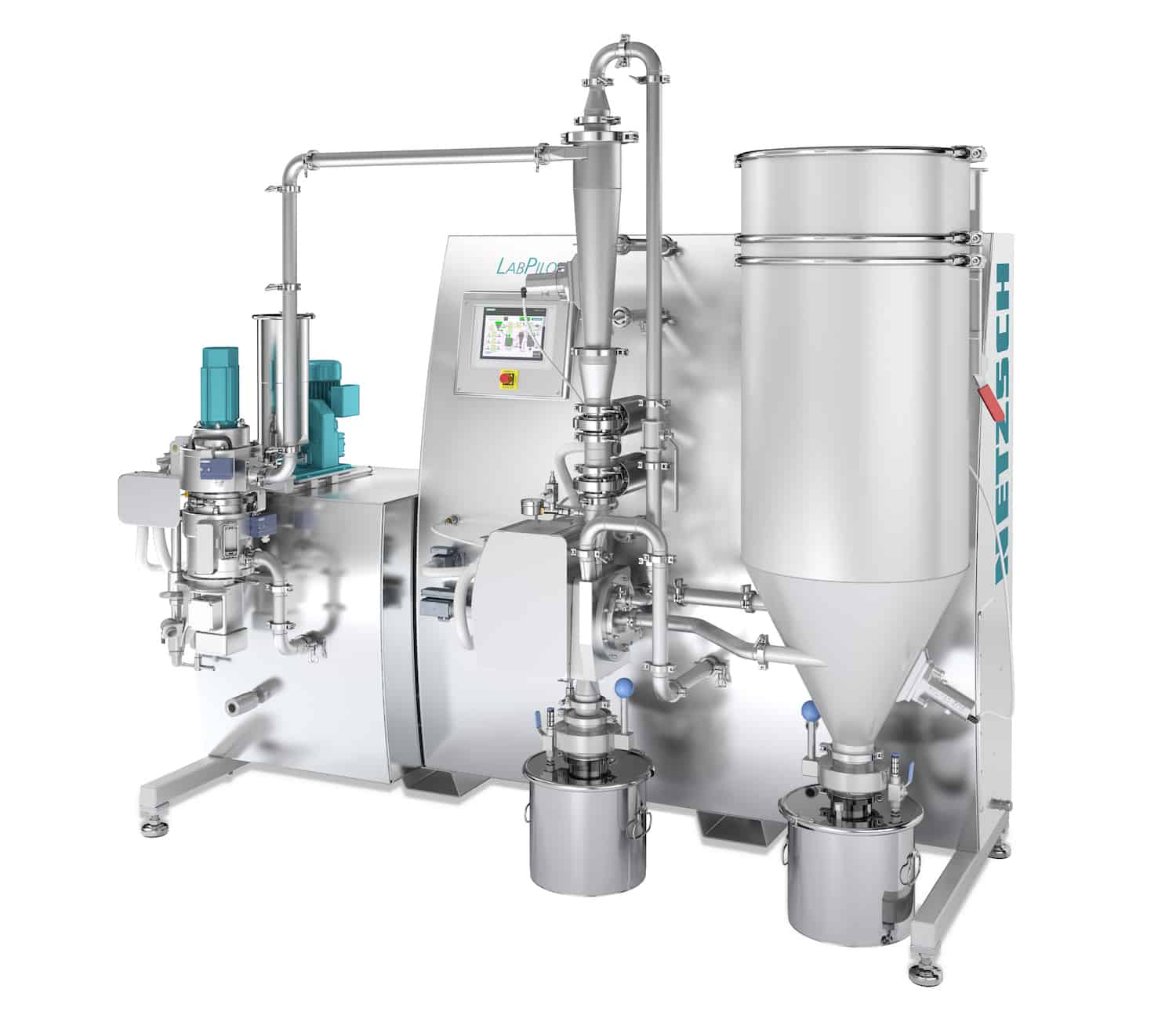 Fine mills and ultra-fine classifiers made by NETZSCH are synonymous with the highest finenesses and an optimum degree of efficiency. With corresponding laboratory machines, the proven technology can also be used to develop new products or even to produce small quantities on a laboratory scale.
The NETZSCH LabPilot is a compact plant, which makes operating various types of machines possible. It comprises an operating module with feeding, cyclone, filter, blower, and electrical control unit as well as two positions for finest-grinding and classifying.
LabPilot offers maximum flexibility through the possible use of different mill types (jet, classifier, or impact mills) with a subsequent classifying step in a closed system and one pass-mode. This avoids product losses, offers considerable facilitation and time-saving, and makes quick tests of different products possible. Another possibility is to operate both machine modules alternately, which gives the operator or product developer further flexibility.
The easy access and simple cleaning as well as the compact design make this new development an indispensable system for product development.
This article is published by
The Business Unit "Grinding & Dispersing" of NETZSCH is one of the world's market leaders in wet and dry processing technology offering an extensive range of products from laboratory to production sized machines and complete plants. A large number of wet and dry grinding systems are available for different grinding tasks even down to the nanometer ...