It is characterized by its standardized design. Lödige passes on the reduced workload in design, engineering, and programming – compared with a customized solution – to its customers through a price reduction by approximately 40 percent. Yet another advantage is the significant reduction in delivery times for the LC light series compared to customized special machines.
The new LC light series machines are available in three sizes and designed for a clearly defined range of functions: They can be used for standard film coating processes, i.e. for both water-based and organic coating. These completely insulated coaters permit fully automatic production including recipe management. A manifold system is used for liquid addition. Spray rates are determined by a mass flow meter.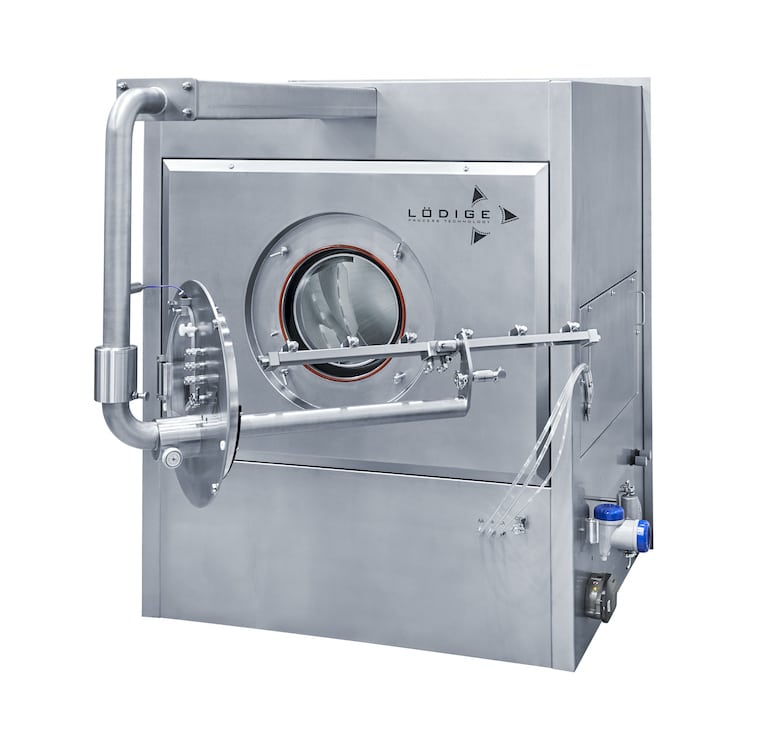 The nozzle arm, the technological core of the coater, is supplied by the German specialist manufacturer Düsen-Schlick GmbH. It has a pivot function, simplifying access to the drum and speeding up filling and discharge. Moreover, the machines are equipped with a WIP system by default. Other options are limited to individual air system modules, an ATEX design, and qualification documentation.
This newly developed, the cost-efficient standard model is nevertheless a film coater at the highest level of technological development and offers time-tested Lödige quality. Therefore, the LC light series makes these high-quality standards accessible to applications in price-sensitive fields worldwide, for instance, mass production of medication, generic medicinal products, or food supplements.