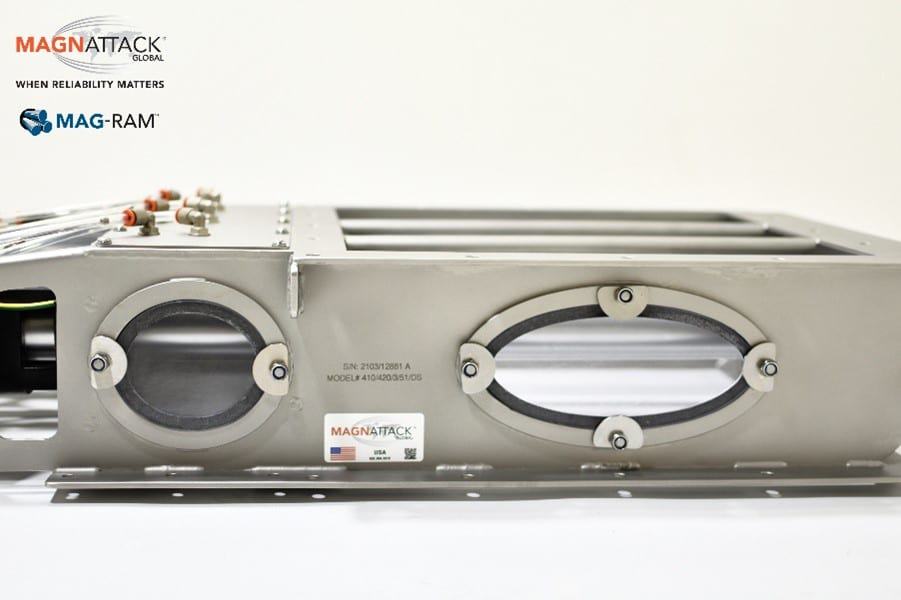 In powder processing applications, there are numerous types of magnets which can improve your metal fragment control. These can vary depending on the product processed, location, cleaning requirements, and other factors.
Magnattack® Global technicians are experienced in assisting their clients to choose the best solutions for their applications. With extensive experience in powder processing, Magnattack® has a range of magnetic separators designed to suit every application.
Some of the most popular products manufactured by Magnattack® for powder processing applications are the Mag-Ram® Self Cleaning Magnetic Separator, RapidClean® Grate Magnet, Spherical Pneumatic Transfer Magnet, as well as the Powder Transfer Magnet.
The unique designs of these magnetic separators distinguish them from the other options available in the metal fragment control market. Each made with RE80® Rare Earth Magnet Technology, these top sellers have been proven to do a remarkable job in removing metal contaminants from product.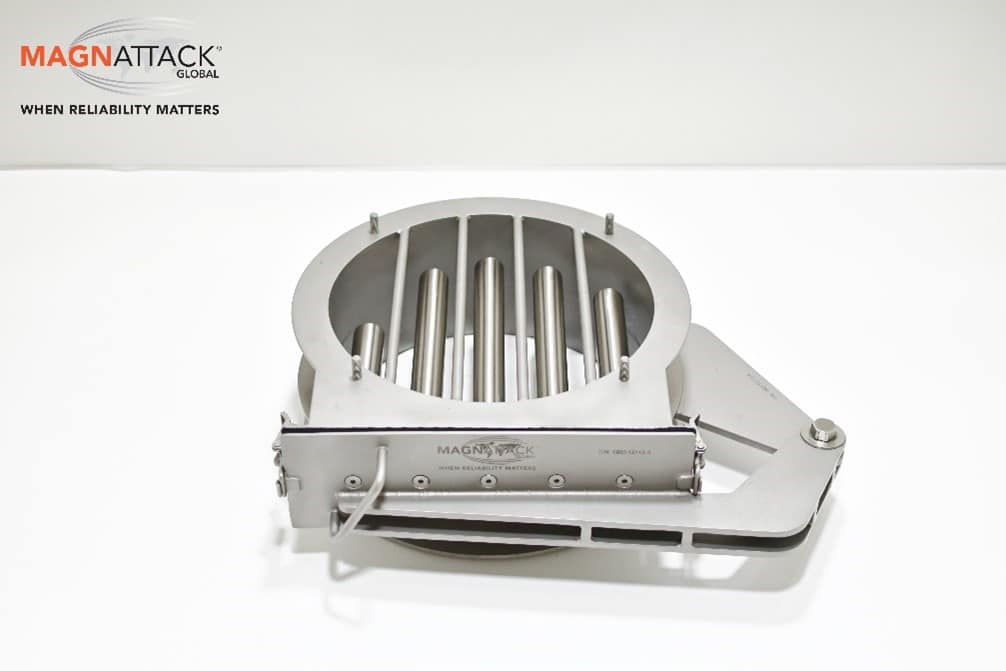 To choose the best fit for your application, there are several questions to answer prior to making the decision:
Are there any cleaning or handling difficulties present at this location?
Is the product a dairy product?
Is the product abrasive?
What is the usual amount of metal contamination at this location?
Will product to magnet coverage be sufficient without causing any blockage?
Is automated cleaning required?
Is there a moisture content in the dry product?
This article is published by
Magnetic Separation Equipment for Food Safety & Foreign Metal Fragment Control
Magnattack Global specialise in the manufacture of magnetic separation equipment, designed to increase foreign metal fragment control and reduce risks such as product recalls, brand reputation damage, and consumer health and safety threats. For half a century, ...