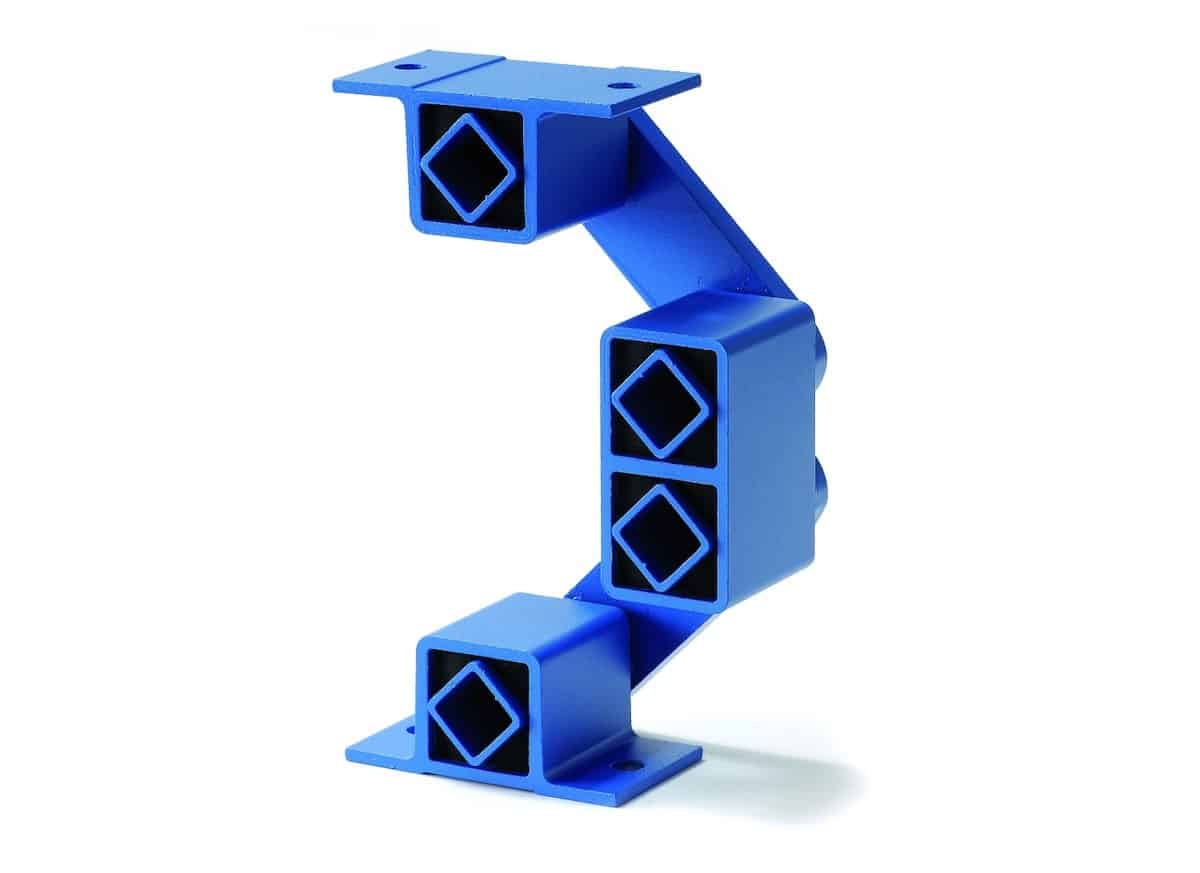 Vibrating feeders use an excitation force plus gravity to reliably convey and transfer materials such as bulk solids at a consistent rate. The motion of a vibrating feeder must be sufficiently controlled to avoid possible damage to the equipment and adjacent infrastructure.
The hanging problem
A recent study indicates that almost 30% of all vibrating feeders are installed with a hanging suspension system. Failure of a hanging feeder's suspension system may present an unacceptable safety/injury risk to site personnel. Hanging feeder suspension systems often consist of a captured coil spring, operating in compression, within what is sometimes referred to as "lantern mounts".
Uncontrolled oscillation
When passing through resonance, typically during machine start/stop, a vibrating feeder may become dynamically uncontrolled due to the near-zero damping of coil springs allowing for unmitigated amplitude magnification. The resulting forces can contribute to the spontaneous failure of the equipment's suspension components, creating a risk of falling materials that could cause damage or injury.
ROSTA HS
Utilising the ROSTA Element design, a rubber torsion spring with inherent damping, HS mounts directionally guide the suspended equipment and limit amplitude magnification during resonance.In addition to providing greater dynamic control of vibrating equipment, ROSTA oscillating mountings offer a high peak load capacity plus noiseless and maintenance-free operation, over a predictably long service life.
Better with ROSTA
In working with an aggregates producer in France, ROSTA was advised of an issue whereby a hanging vibratory feeder would regularly shear the conical rubber mounts suspending it from the structure above. ROSTA HS were chosen and fitted as a direct replacement, eliminating the shear failure risk and providing a dependably safe and reliable solution
This article is published by
All began in the mid-forties, when Mr. Rohr in the village of Staufen (RoSta) was commissioned to develop a simple and economic solution to support axles of trailers. The three main functions, to spring, to dampen and to suspend lead to the ROSTA rubber spring element. Today, ROSTA AG exports over 90% of its products. With six subsidiaries and 35 ...