The machines and systems which PLANTECH-CST offers to its customers are the results of many years of experience, allowing them to offer consolidated solutions that meet the specific needs of their customer requests.
PLANTECH-CST offers turnkey solutions, designed using advanced 3D modeling and engineering calculation software, the control software for their equipment is internally developed meaning their tailor-made solutions allow for simple troubleshooting and ensure they can offer outstanding service and support.
PLANTECH-CST's dosing system is based on state-of-the-art proprietary Loss In Weight software which guarantees the most precision, maximum reliability, and the highest performance.
PLANTECH-CST offers a wide range of feeders. Their great experience in dosing extraction and control has led PLANTECH-CST to standardize various solutions capable of handling any type of bulk solid product with reliability and precision.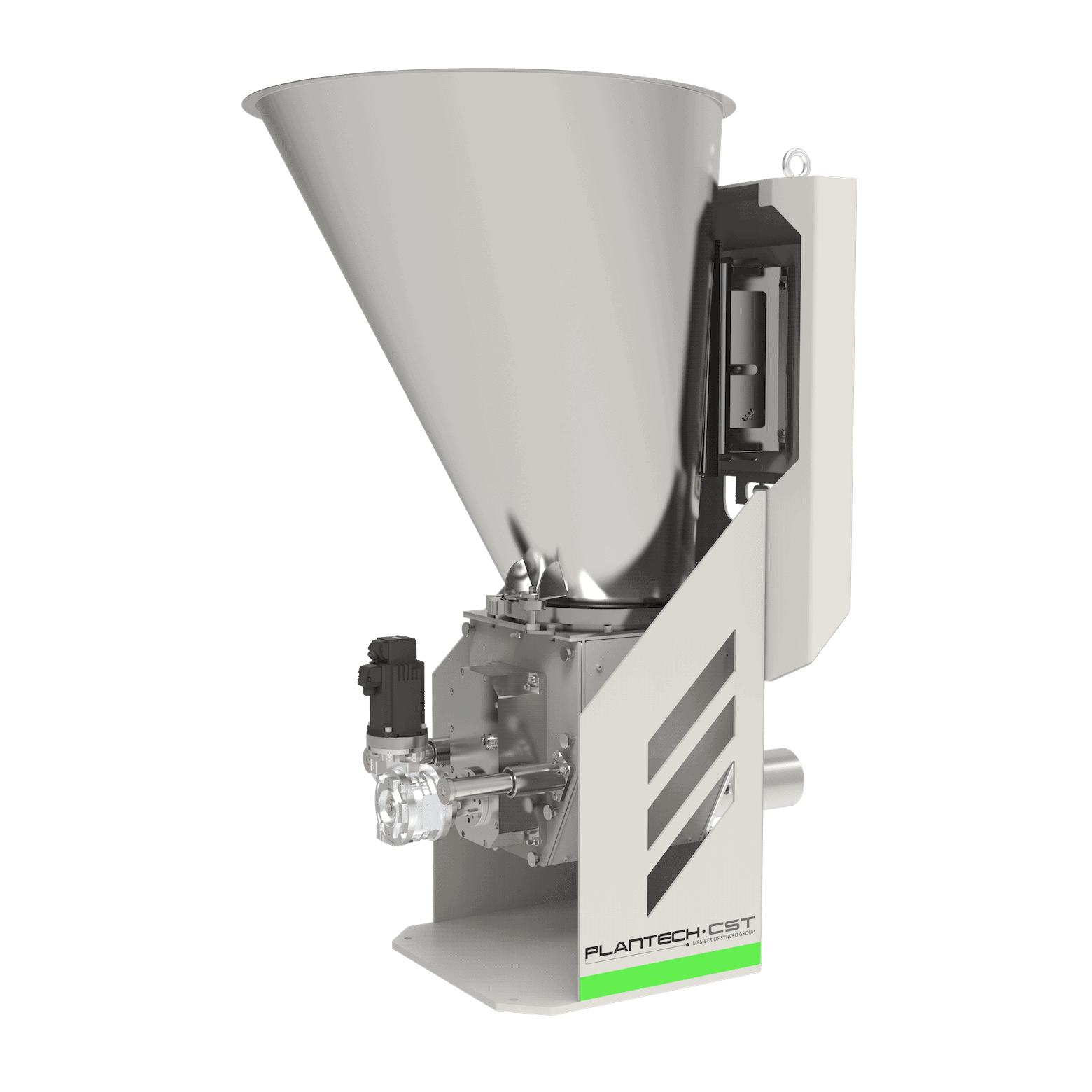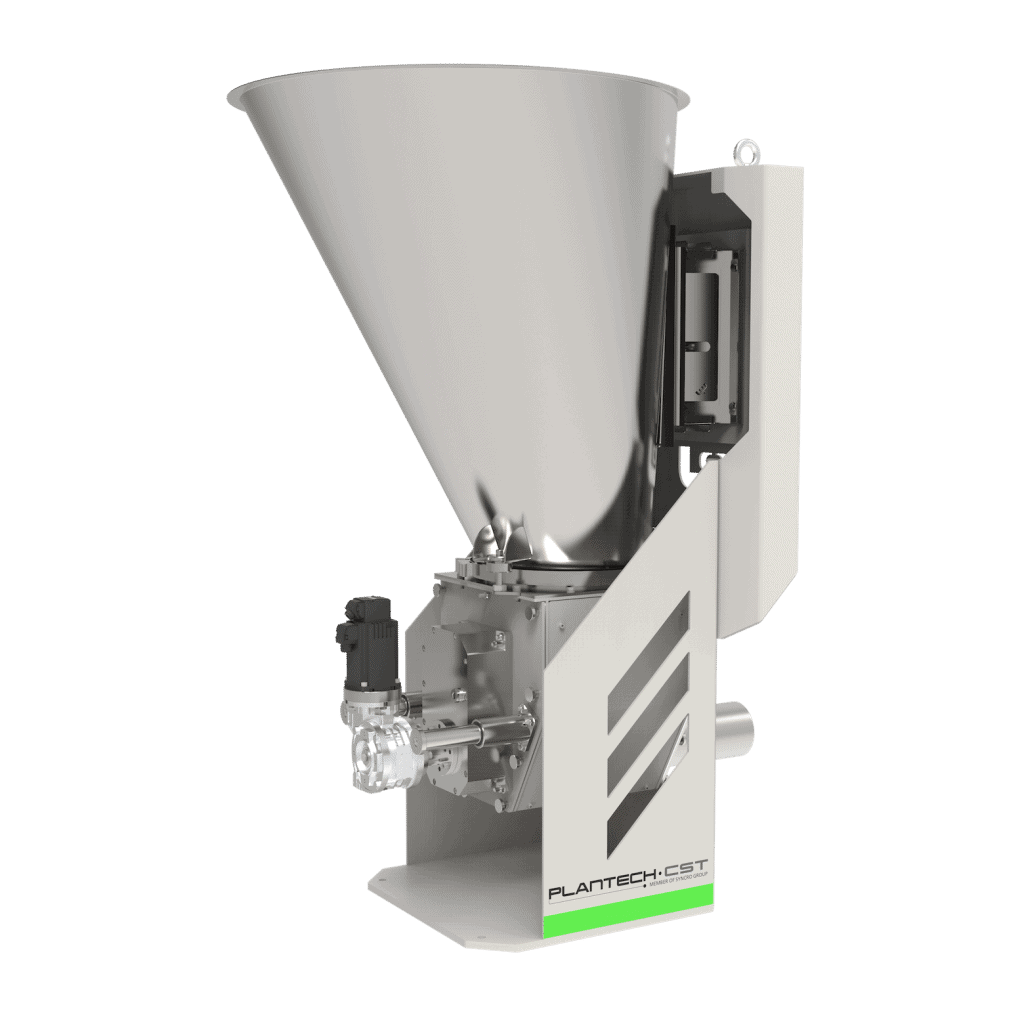 Systems such as single screw feeders, twin screw feeders both for production or laboratory, vibrating channel feeders, and liquid feeders. All these systems can be supplied in either a volumetric or gravimetric version, therefore offering all the solutions necessary for various industrial sectors.
PLANTECH-CST is always looking for improvements on its machines and it has recently developed a new range of single and twin screw feeders with an EASY CLEANING SYSTEM.
The new EC series is the best solution available in the market for versatile production lines where a fast and accurate cleaning of the feeder is required.
Dosing System-EC-model from SYNCRO GROUP on Vimeo.
As well as high accuracy, reliability, and repeatability, EC feeders make cleaning an operation, thanks to its innovative opening system.
Accurate cleaning of the equipment is required in several applications.
In PLASTIC it is essential to clean the feeders at every production change, especially when colored pigments, additives, or cohesive products are involved.
In the FOOD and CHEMICAL sector, it is even more important to clean the machines when running perishable or hazardous products.