The EC Series is ideal for versatile production lines where a fast and thorough cleaning of the feeder is required. Both the front and back feeder covers can be com­pletely disassembled, allowing complete access.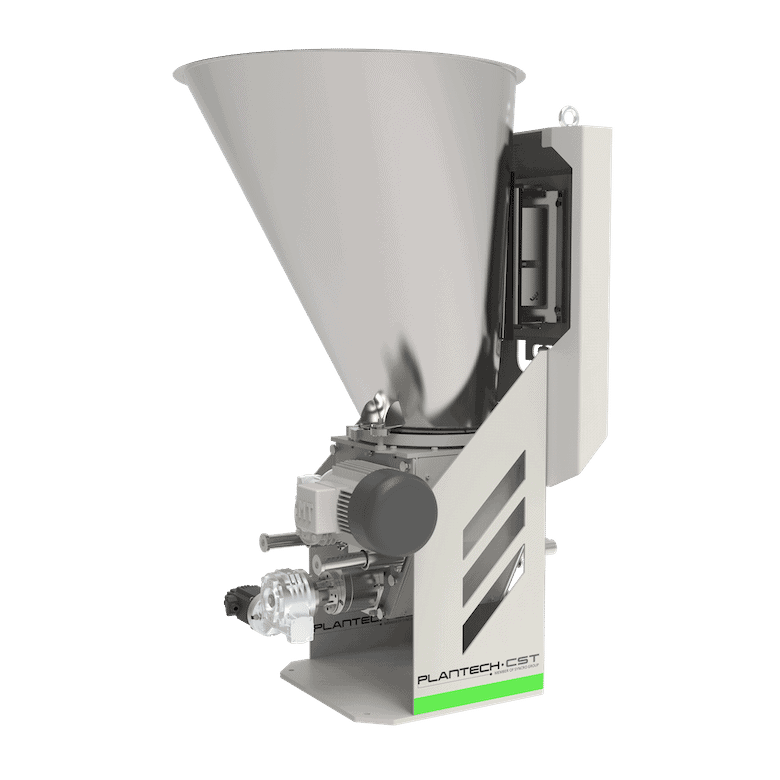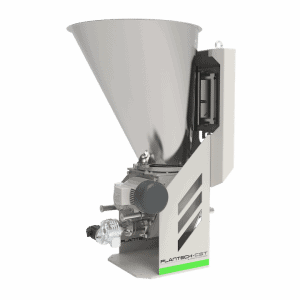 The feeding units are engineered in different sizes and can feed powders, granules, pellets, flakes, and fibers and are available in volumetric or gravimetric versions. In the loss-in-weight modules, analog load cells are installed to guarantee a high weighing accuracy.
One single motor through an integrated gearbox drives the feed screw and the horizontal agitator which avoids bridging and keeps a constant material flow. Different screw configurations allow the user to feed any kind of product, at any kind of throughput, with accuracy and consistency.