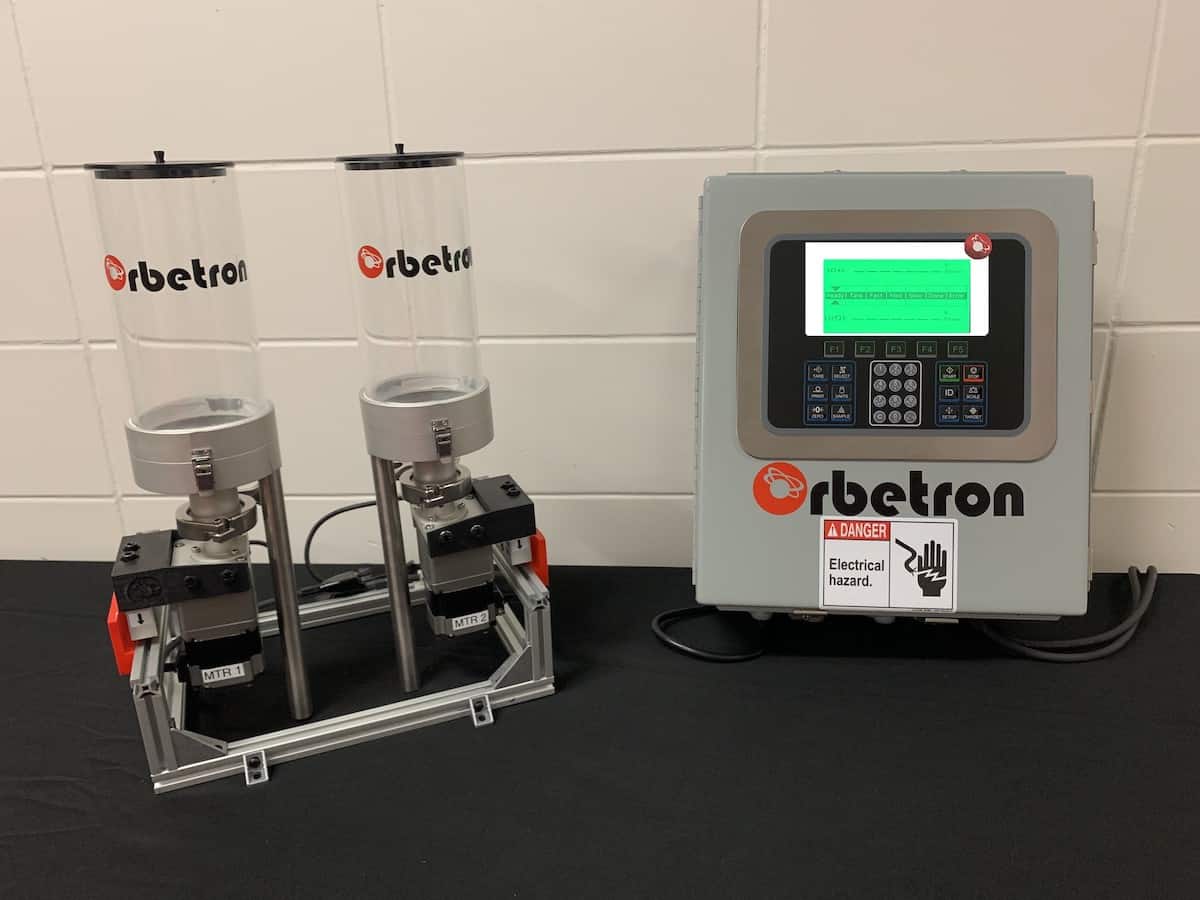 Orbetron Loss In Weight Micro Batch Blender. Orbetrons OBLIW-SM incorporates weighing technology with stepper motor controls for a high accuracy dosing capability, presented in grams, kilograms, or pounds. Multiple load cell capacities are available based upon batched weight.
Orbetron utilizes our 3-D printing technology for mounting capabilities onto your process. Orbetron LIW Batching system continuously calculates weight loss until the desired batch weight per ingredient is achieved. OBLIW-SM utilizes all of our disc feeding and mechanical design capabilities. Easy push-button controls for calibration and operation of the system. The OBLIW-SM includes a multitude of features such as:
Maximum 1-6 Feeders
Integrate/measurement from grams, pounds, or kilograms
Integrated with stepper motors for higher accuracy
Includes disc feeders (OD50, OD100, OD150, OD200) with the optional Ezi-Dock™ product line for 100% containment
Multiple stand configurations
Can be used with Powder, Pellet, or Granulate Bulk Materials
Easy functional display
Quick and Easy material changeovers
Designed with multiple stepper motor capability
Communication protocol ModBus TCP/IP
110V AC Input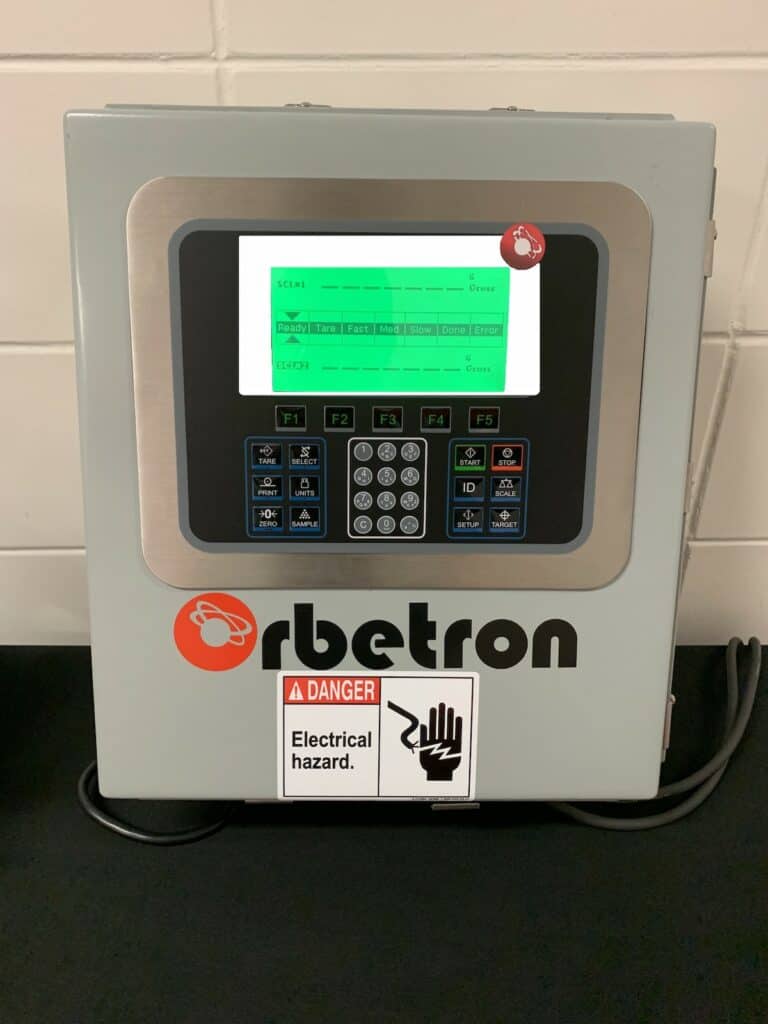 Orbetron's Loss In Weight Micro Batch Blender can be utilized in Pharmaceutical, Nutraceutical, Medical, Food, Labs, Chemical, and Plastics industries. Due to these differences, we offer the same options but our disc designs can differ to accommodate the size of the material.
This article is published by
Orbetron, was established in 2011 to fill a niche in the low rate bulk material feeding market. Our consistent drive to produce a product that will feed low rates has allowed us to design feeders that you can hold in your hand! Since our founding our product line has expanded to include single/twin screw hard wall feeders, single/twin screw flex ...