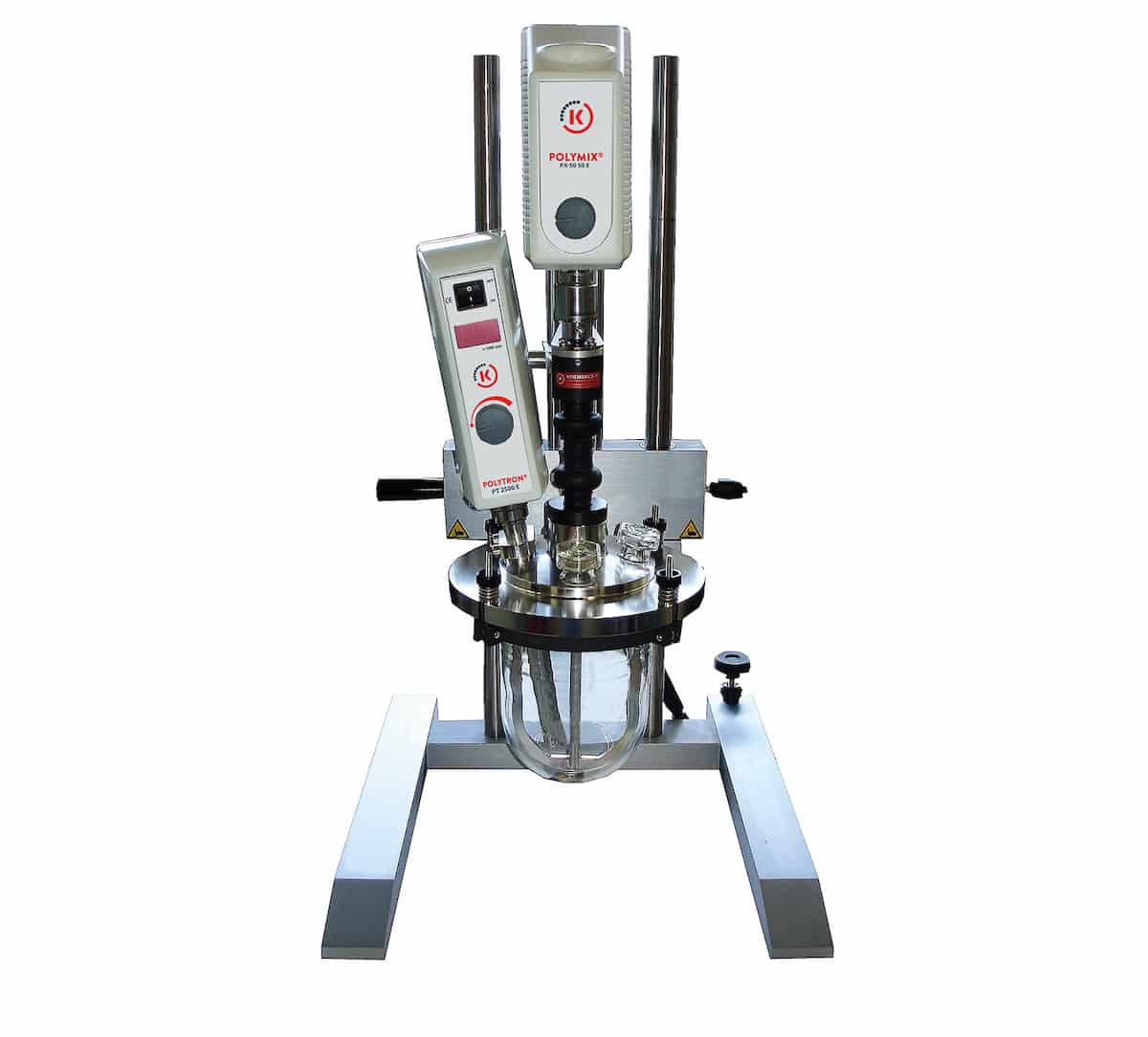 Kinematica presents the product line REACTRON® - a compact formulation unit for best product quality.
Kinematica has its expertise in dispersing and homogenizing using rotor-stator technology. The technology has been perfected over the last 60 years, resulting in the REACTRON® (see picture). REACTRON® is Kinematica's perfect formulation unit and allows 100% process control for optimal product quality. REACTRON® is a modular dispersing system for laboratory, pilot size and even up to industrial scale. Dispersion can be done in batch mode with the modular unit of a POLYTRON® dispersion aggregate or in semi-batch mode by integrating a MEGATRON®, Kinematica's inline homogenizer. 
Where is the modularity?
The mixing vessel itself can be designed with single or double jacketed walls for optimal temperature control. The material of the vessel can be changed to stainless steel for pressurized or sterile applications.
The dispersing unit can be chosen in batch or semi-batch mode as mentioned above to achieve perfect product quality. The choice of the dispersing unit can also be adapted according to the material. For example, Kinematica has special generators for viscous material, for material with large elastic pieces, such as meat or vegetables, or special geometries for tablet crushing without blocking the tablet in the generator head.
An additional anchor stirrer (side sweep) guarantees homogenous mixing and reaction processes and avoids sticking of the material to the container wall.
To guarantee a perfect process control, different accessories can be selected, such as the integration of a temperature probe, a pH probe, a vacuum device to avoid foaming. Our recent upgrade is a probe from SOPAT® which can be used to measure the particle size distribution in- and online.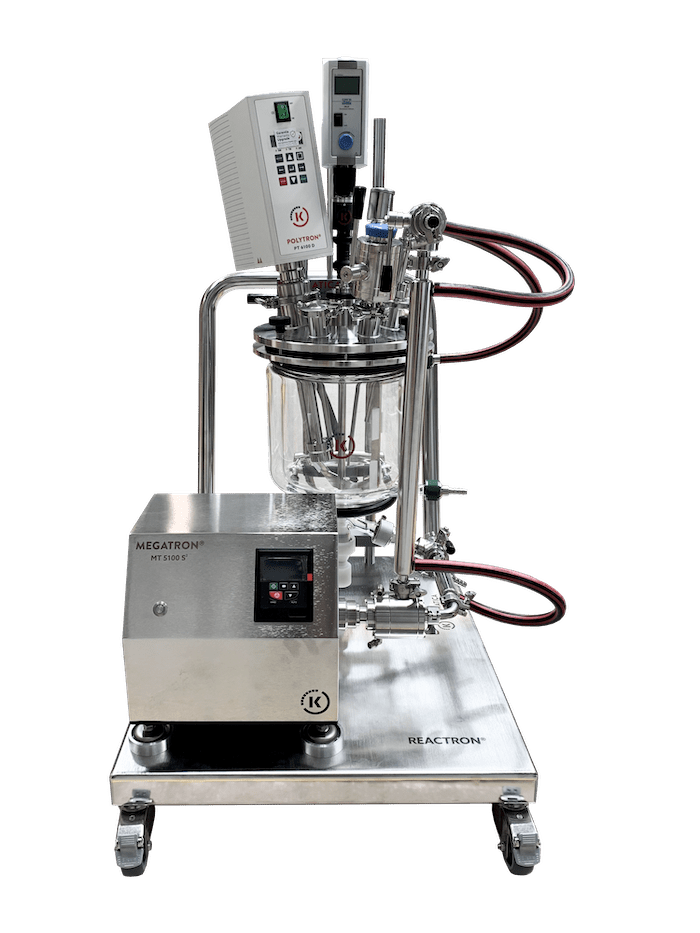 Swiss quality for the clean room
The material quality of the vessel, the generators and the probes are Swiss quality and guarantee durability and perfect product quality. Special customization is our expertise. For example, a cleaning-in-place (CIP) design using integrated spray bales can be ordered, as well as sterilization-in-place (SIP) for pharmaceutical and cleanroom applications is possible. The design can also be engineered for ATEX.
Kinematica enables a custom sterile process design for contamination-free zone application with a desired CPT (containment performance target) in the pharmaceutical sector. This application was done in collaboration with Howarth Air Tech. The goal here was to produce API's in an isolator.
True to the motto: "Try before you buy"
With our new business units Kinematica Science and Kinematica Engineering, customized requirements are fulfilled. With Kinematica Science our equipment can first be tested in our laboratory with your material. First sample production, product adaptations or new developments are realized by our team of experts. You will receive a report on the feasibility and possible process designs or you can be present live. Subsequently, our Kinematica Engineering team will take care of the execution. According to your wishes and also on a scaled model, your desired design will be produced for you.
This article is published by
Since our company's founding in 1962, innovation has been a cornerstone of Kinematica's development strategy. Ever since our company's founder, Professor Willems, revolutionized the industry with his rotor / stator invention, Kinematica has continued perfecting the technique by customizing and engineering its solutions to fit the most demanding applications. Our commitment ...