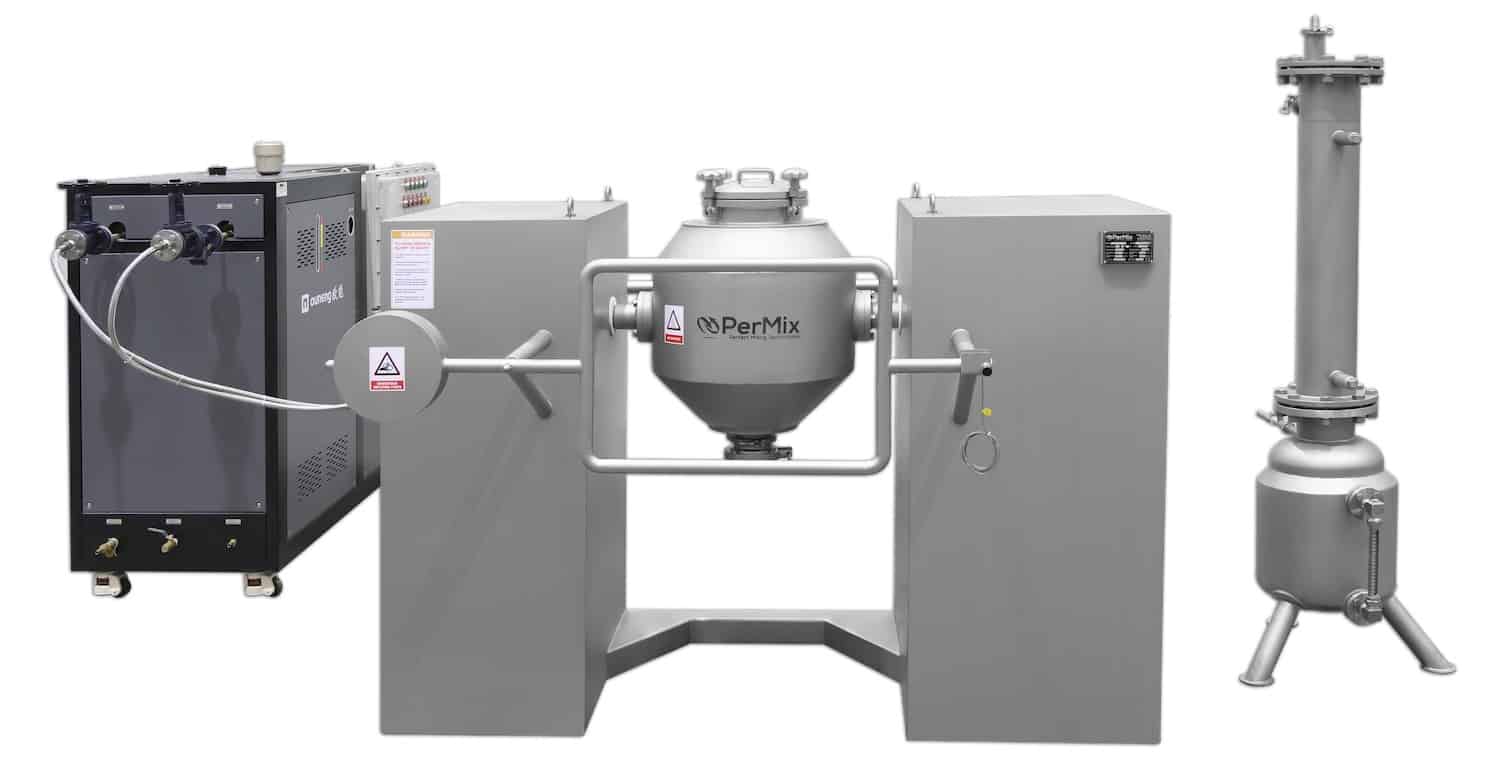 When Recipharm needed a Double Cone Mixer/Dryer for its R&D team they turned to PerMix. PerMix's ability to combine innovation, performance, quality, & maintain a price that fit their budget created a winning combination for everyone.
The PerMix Double Cone Dryer was engineered to be a turn-key system that included a Double Cone MIxer that included a heating/cooling jacket, an internal vacuum, an electro-polished interior, a temperature control unit, and a vacuum system that included a condensing column to recover the vapours extracted during drying.
PerMix engineers Double Cone Dryers in the size range from 5-liters to 5,000-liters as standard, and larger units up to 10,000 liters are available. The systems can also be provided in a standard mixing configuration, without drying or vacuum.
Come see the PerMix difference.
This article is published by
Since 1954 PerMix has been leading the industry with our innovation, performance, quality, & pricing, making us the most disruptive brand in the industry, setting the standards others follow.  Our Mixing solutions span all industries & types. PerMix has the largest selection of mixers available, more than any other manufacturer, all backed ...