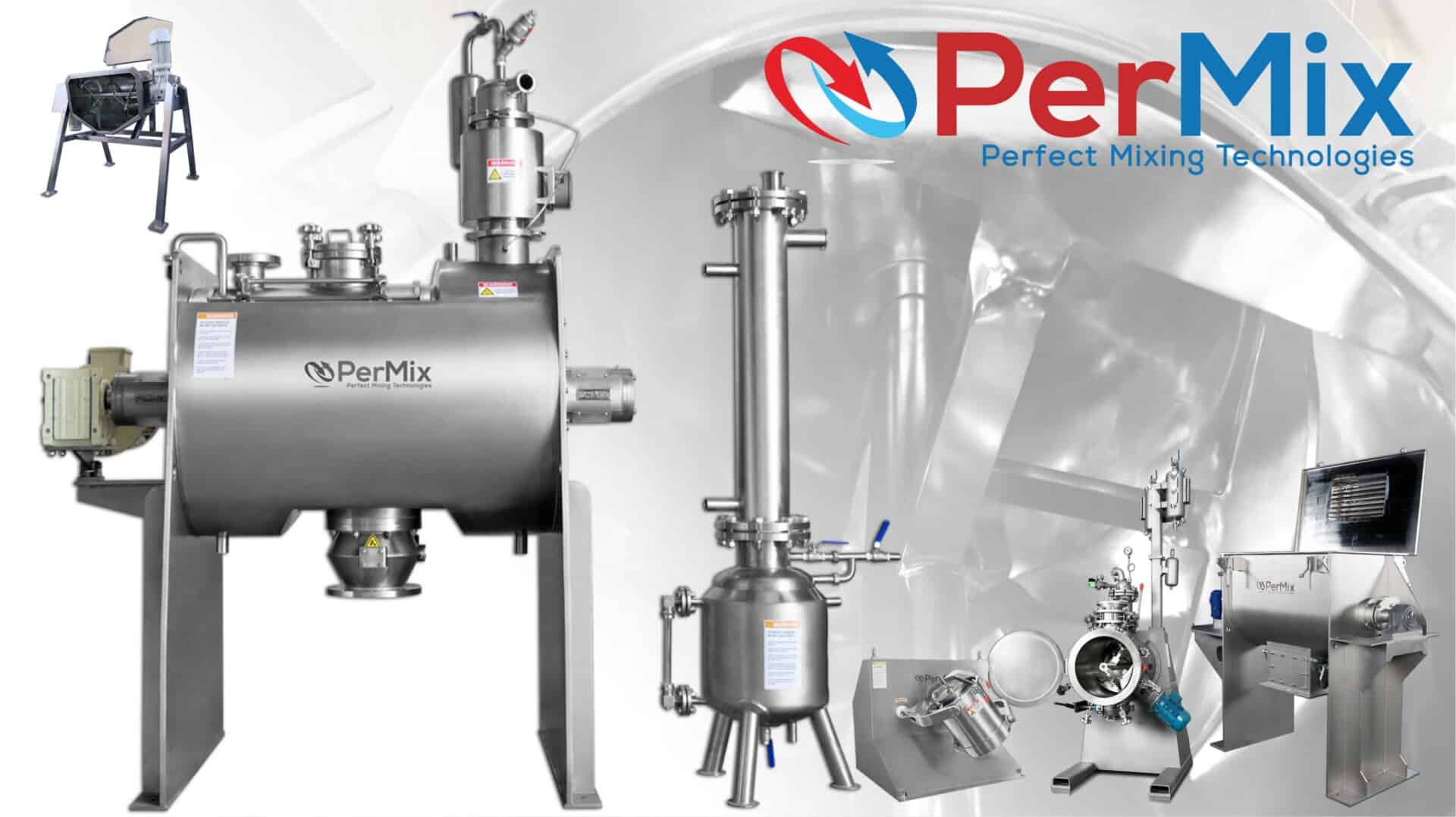 The thermal process of mixing solids is a crucial part of mixing solids and no one understands this more than PerMix.
The ability to heat & cool, controlling the thermal process is what sets PerMix apart from others. Our engineering team combines innovation, performance, and quality that allows PerMix to remain at the forefront of the industry. To simply heat a product is no longer accepted. You must control, record/chart, and do it in the most efficient way while also keeping/improving quality of the finished product.
From pharmaceuticals & nutraceuticals to food & beverage, from chemicals to nano-tech driven applications, PerMix manufactures mixers for all applications across all industries. We focus on the thermal process and heat transfer with precision, giving you the most models and types of mixers offered, including vacuum models that allow you to mix & extract under vacuum, while also recovering the liquids, solvents, or vapors. And with mixer temperatures that range from -150•C to 800•C, we cover it all.
In addition to the ability to control and monitor the heat transfer, the agitation of solids is crucial. PerMix also offers more type of agitation styles than any other mixer manufacturer. From our paddle & plow mixers to our single dual and single shaft fluidized zone mixers, our mixers are engineered according to your products and needs. We even have a 3D "flip & fold" type mixing for the food industry and enrobing products while heating them. This agitation is a rising star in the industry and has seen cross-applications in other areas where the slow and delicate turning of products is needed while heating.
Regardless of what your needs are when mixing and heating solids, PerMix has a solution for you. Come see the PerMix difference.
This article is published by
Since 1954 PerMix has been leading the industry with our innovation, performance, quality, & pricing, making us the most disruptive brand in the industry, setting the standards others follow.  Our Mixing solutions span all industries & types. PerMix has the largest selection of mixers available, more than any other manufacturer, all backed ...