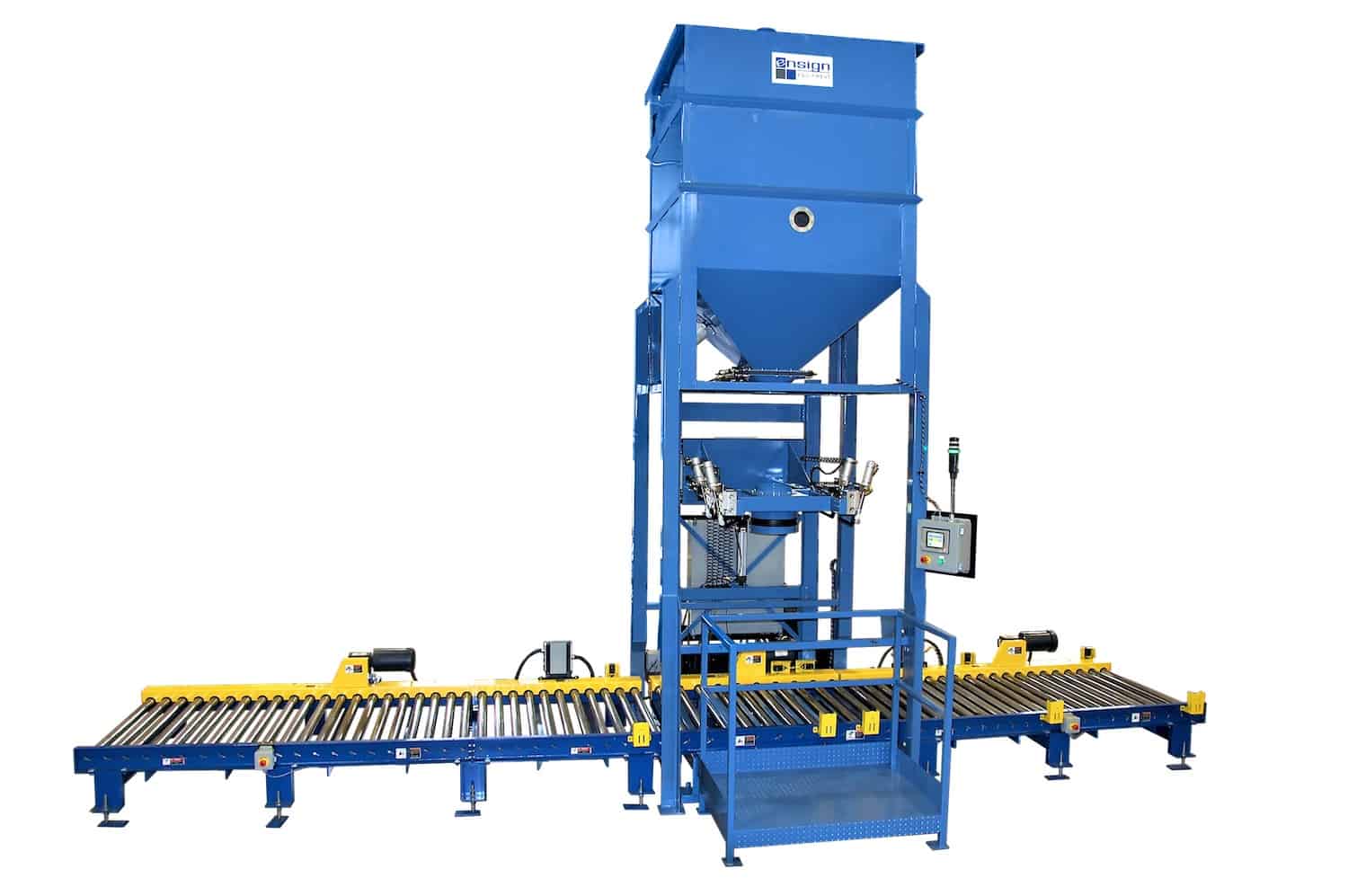 For over 30 years Ensign Equipment has designed and delivered a vast array of Bulk Bag Filling Equipment and Systems to customers all over the world.
Filling Bulk Bags (also known as Big Bags, Super Sacks, or FIBCs) can be challenging when the materials involved are prone to bridging, ratholing, compacting, caking, smearing, fluidizing, etc.
The Automated Bulk Bag Filling System from Ensign Equipment combines tried and true designs with automated controls that can be manufactured with any configuration of modules and options. Standard and common modules often selected are, densification systems, inflatable bag sealing, automatic bag releasing hooks, dust containment, label printing, data collection, and operator ergonomics. An intuitive touchscreen HMI controls the filling cycle and all other functions of the system. This minimizes the amount of operator training required while simultaneously assuring customers their bags are being accurately filled cycle after cycle.
Each filling system is specifically engineered with the appropriate accessories to meet specific project requirements. Ensign's unique modular design strategy enables them to quickly specify, quote, and produce customized smart solutions to keep you moving.
This article is published by
Ensign Equipment, Inc. designs and manufactures Bulk Material Handling Equipment, Integrated Systems and System Layout Solutions. Ensign engineers and manufactures material handling equipmentdesigned and built to meet or exceed the demanding specifications of your processing operations. Whether you need a stand-alone piece of equipment or require ...