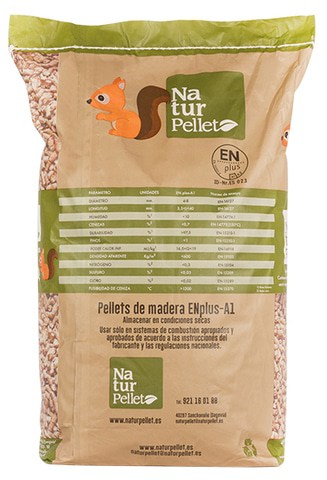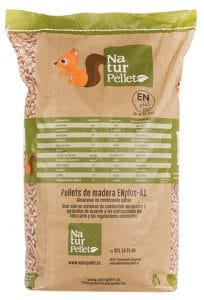 Wood pellets are a significant alternative to fossil fuels because they are environmentally friendly, sustainable, CO2 neutral and they are an extremely smart way to recycle wood-processing waste. This is highlighted by the 14% worldwide growth in demand for forest biomass in 2018 (+8% in Europe) in comparison with the previous year. In addition, with the ongoing debate regarding climate change and the new European regulations on plastic packaging in force since 2021, the choice to bag them using paper bags becomes much more than just an option.
Pallet Tama of Segovia, the leading pallet producer in Spain, has been conscious of the energy potential of this biomass for many years owing to the recycling and transformation of the by-products of its wooden pallet manufacturing, with over 2 million units being transformed into pellets each year. With a close eye on environmental sustainability and a commitment to responsible forest management, Pallet Tama founded Naturpellet in 2014 to produce high quality wood pellets that are 100% debarked pine, with no addition of additives or chemical binders.
To maintain its commitment to sustainability, Naturpellet was the first pellet producer in Spain to bag its product using 15 kg paper bags, choosing Concetti, the long-standing Italian manufacturer of bagging systems for bulk materials, as its supplier.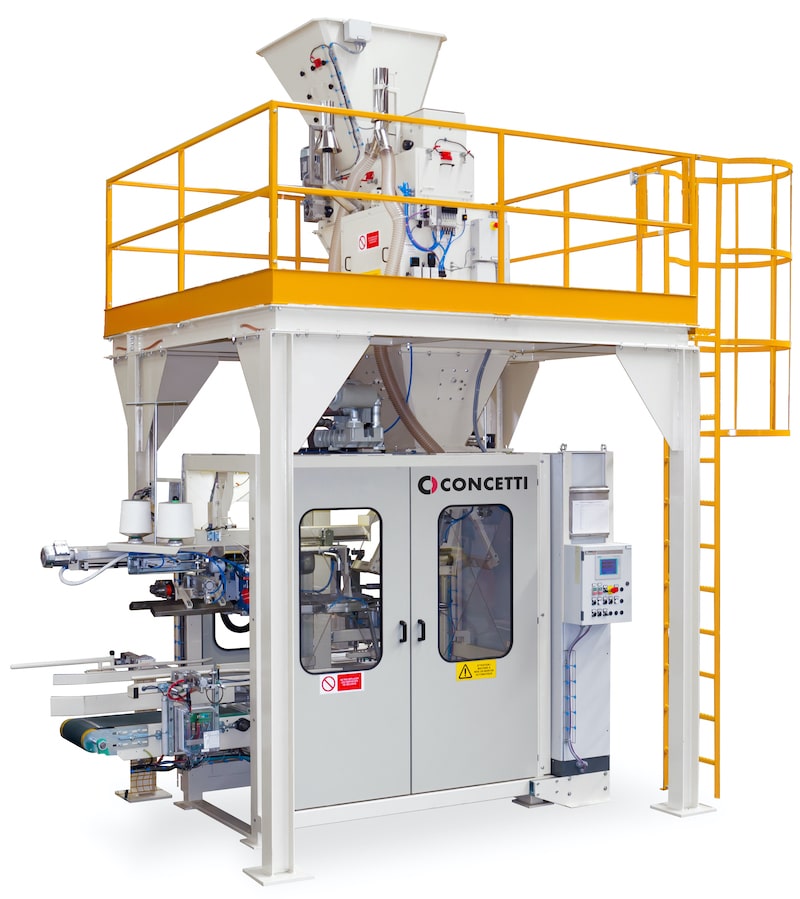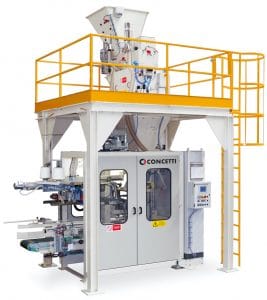 Being aware of the company's green philosophy, Concetti and its representative in Spain and Portugal Boga Técnica, proposed the IGF 600, an automatic bagging machine for open-mouth, pre-made bags that is reliable, sturdy and handles the product gently and reduces the production of powders. More importantly, it guarantees a resistant, easily transportable, recyclable paper bag with good closure properties.
Choosing open-mouth, paper bagging technology instead of the typical heat-sealed plastic tubular reel, was a countertrend strategy which, today with the new European packaging regulations and the growing focus on the environment, becomes even more of an inspired move by the Spanish company.
"When we faced the opportunity of installing a bagging machine for paper bags, our first impressions were positive," explains Roberto Bravo Arranz, director of Naturpellet. "After careful reflection, we opted for seam closure, to further differentiate ourselves using a 'natural' type of closure. After five years of production, we conclude that Concetti has produced an excellent machine, which allows operation with optimal levels of confidence and that any issues it may have boil down to proper, continual maintenance."
Even the choice to position ourselves in a new market segment turned out to be a good competitive advantage. "Being the first in our country to opt for this solution, it clearly differentiated us from the competition. This, of course, has to be consistent with a good product, but in terms of packaging, it has allowed us to sprint to the forefront of the market in record time," adds Director Bravo Arraz.
The consumption of wood pellets, largely used in England, Italy, Denmark, Germany and Serbia according to data provided by the European Pellet Council, is expected to continue to grow steadily in the coming years. Eco-sustainable packaging will thus continue to be a distinguishing factor in the marketing of the product for domestic and commercial use. Concetti offers automatic and customised weighing, bagging and palletising solutions for all customer requirements.