This is a highly regulated area requiring careful design to meet all the client and regulatory requirements.
Two filling systems in one and a small footprint
The filler is equipped with two separate weighing and filling systems, which work alternately, thus reducing the risk of transmitting active substances between different products. In addition to physical separation of products during weighing and filling, the machine is equipped with a highly efficient cleaning system. The preformed bag, once full, can then be sewn or heat-sealed, based on the needs of the manufacturer. The bags are then conveyed to the palletiser.
The installation requires a much smaller physical space compared to two different packaging plants, a major economic advantage of the new Gemini system.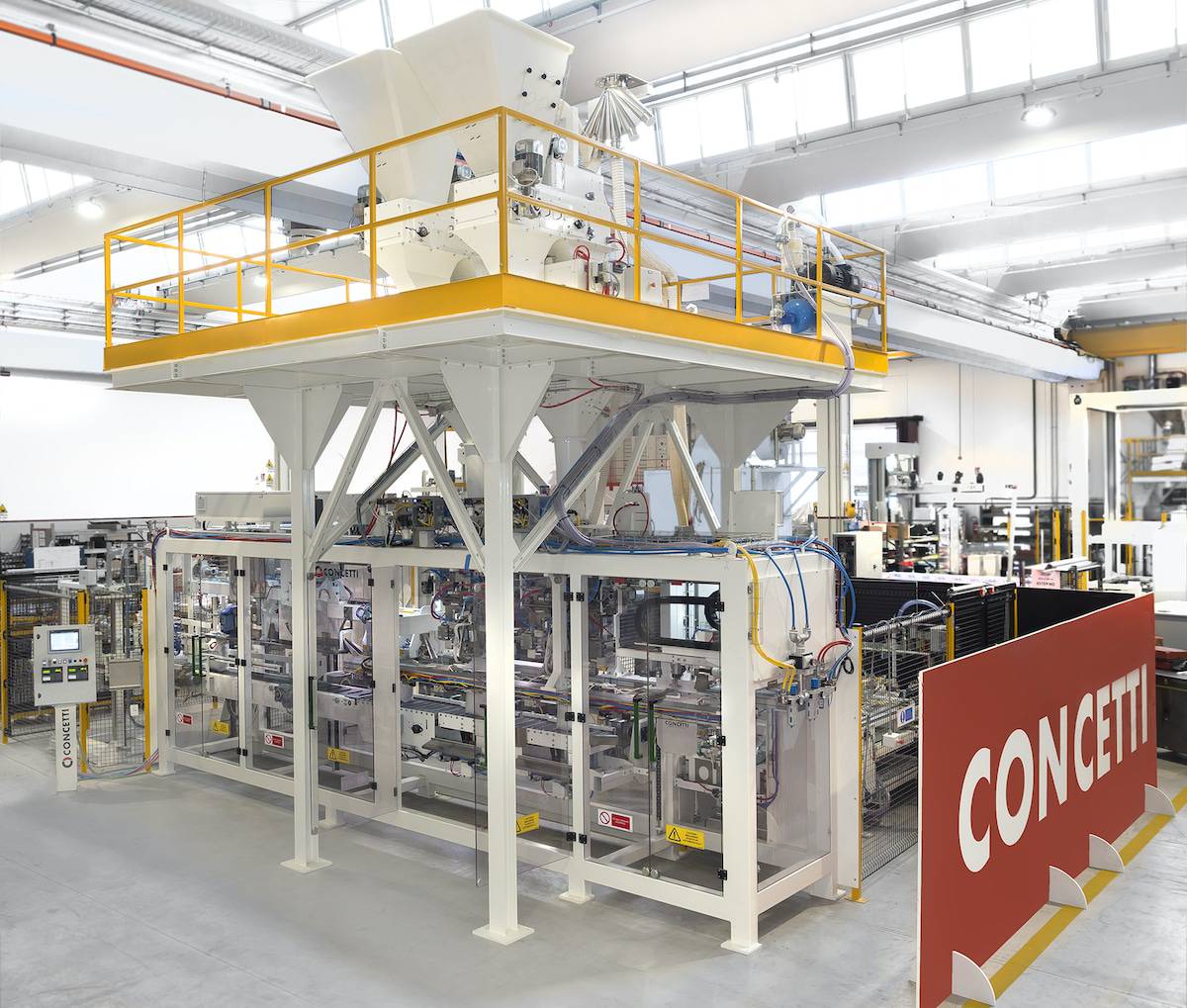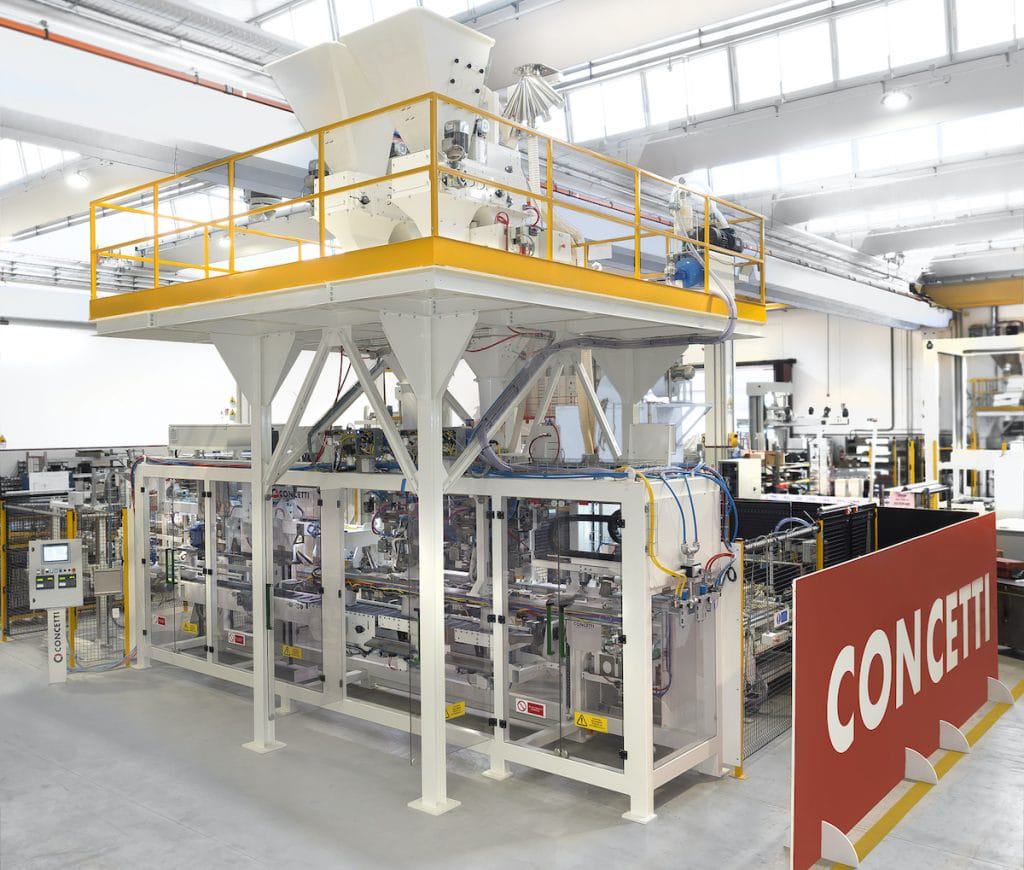 Flexibility
With the Concetti systems there is no limit to versatility. The packaging system can manage a wide range of bag sizes, thanks to the automatic bag holder with selectable opening: pre-made open-mouth bags from 2.5 to 25 kg, flat or gusseted bags, of raffia, plastic raffia, paper, plastic. The machine can handle several types of granular and powdery products. Production of up to 800 bags / hour (25 kg) and 1000 bags / hour (5 kg).
The complete turn-key line can be configured with the addition of a "four-column" palletiser, the spearhead of the Concetti range, suitable for palletising partially filled bags, thanks to the ability to overlap bags during stacking.