The investment is due to a significant increase in demand for barks and related products and will enable the firm to upscale production and service orders more efficiently, while helping to future-proof their business.
Serving local authorities, landscapers, contractors, and developers across the UK, Scotbark also services its b2c customers through an online store. Along with their Inverness-based processing plant, Scotbark owns and operate a fleet of purpose-built vehicles including unique material installation trucks, which spread bark, wood chip, compost, and blended soils across large areas quickly and effectively.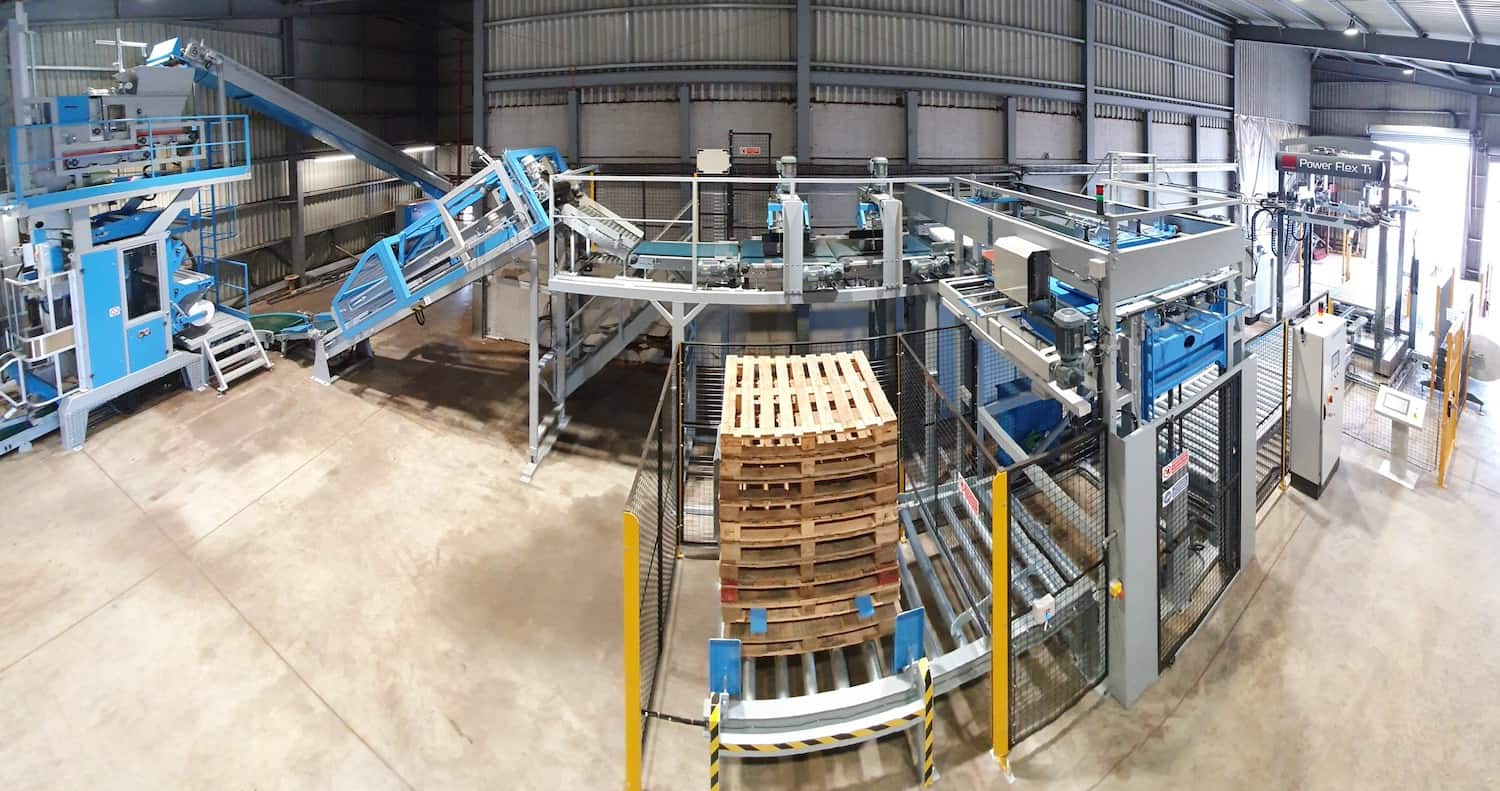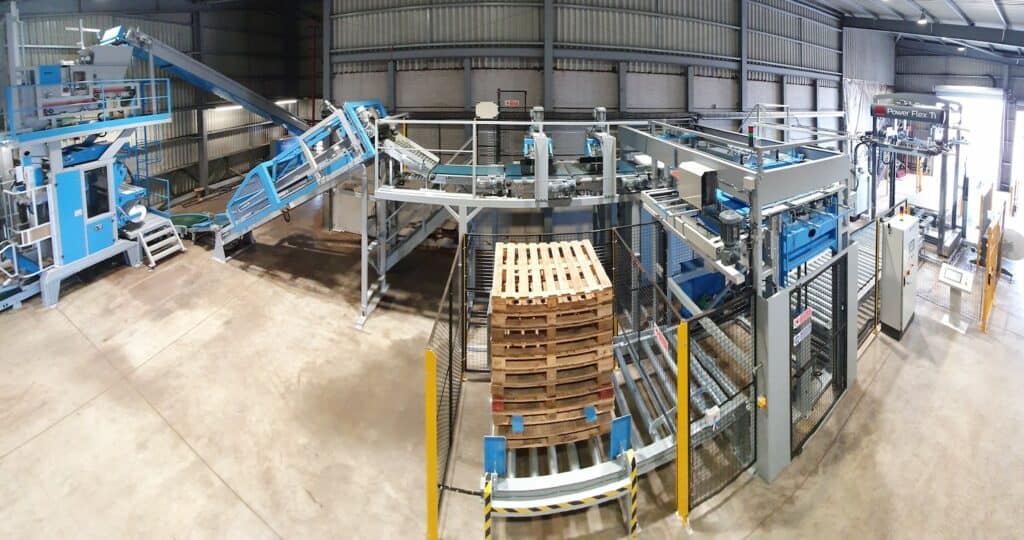 Following a detailed project brief, RMGroup supplied, installed, and fully commissioned an automated solution that receives product into an RM-12C compost bulk feed hopper, doses automatically to an FPK 88 vertical form fill and seal machine using reel fed film, and then conveys filled, sealed bags via a product conveyor to a high-level palletizer. Full pallets thereafter enter a Lachenmeier Power Flex T1 stretch hood machine and onto an outfeeding pallet conveyor system.
As a key part of the specification, Scotbark also has access to RMGroup's highly trained mechanical, electrical, and control systems engineers across the UK, who provide a rapid response to any service or support requirements either via a site visit or remotely via RMGroup's eWON system – an internet-based, remote access tool. The eWON system allows RMGroup's engineers to diagnose, respond and repair any breakdowns or problems that may affect the customer and minimize expensive downtime.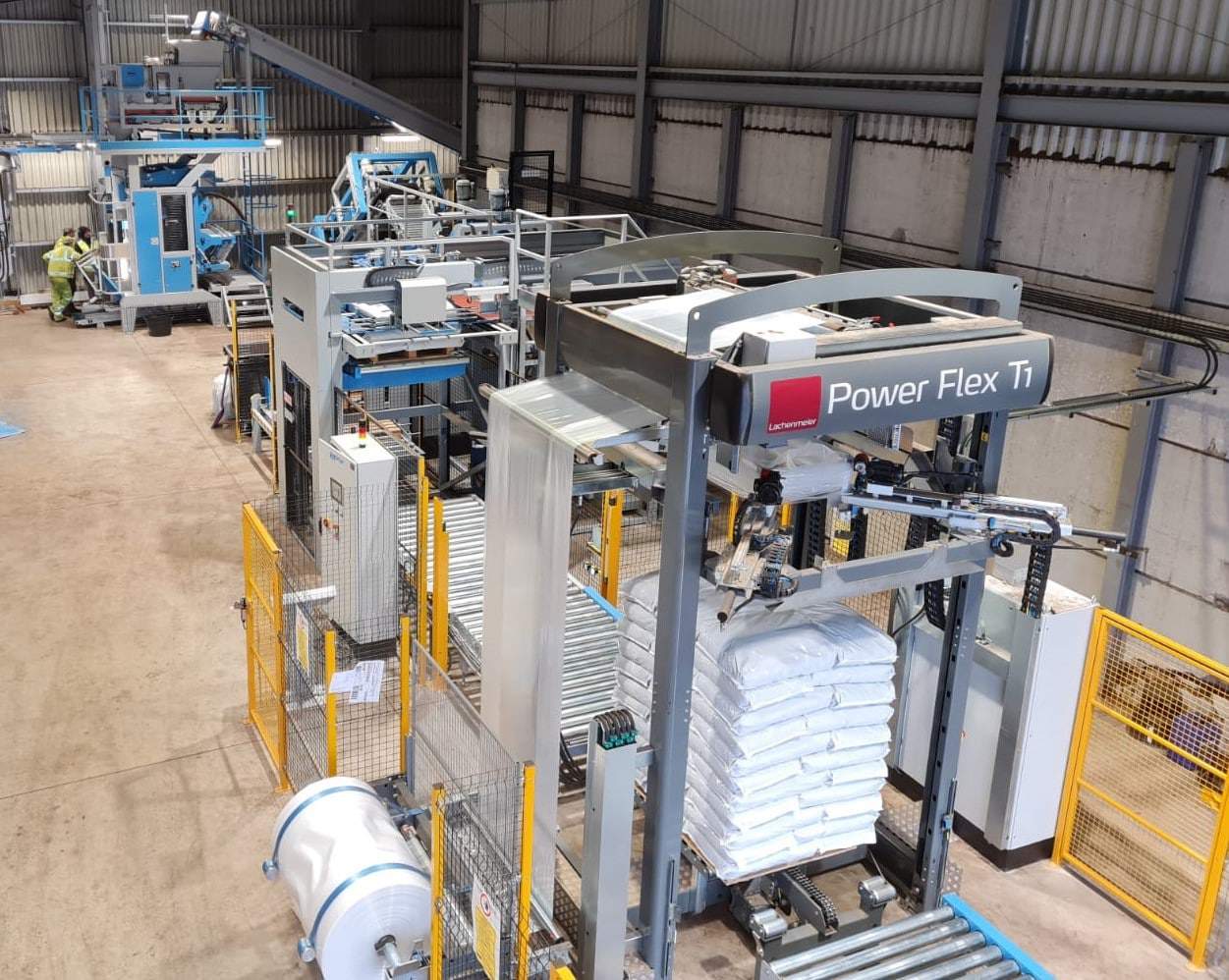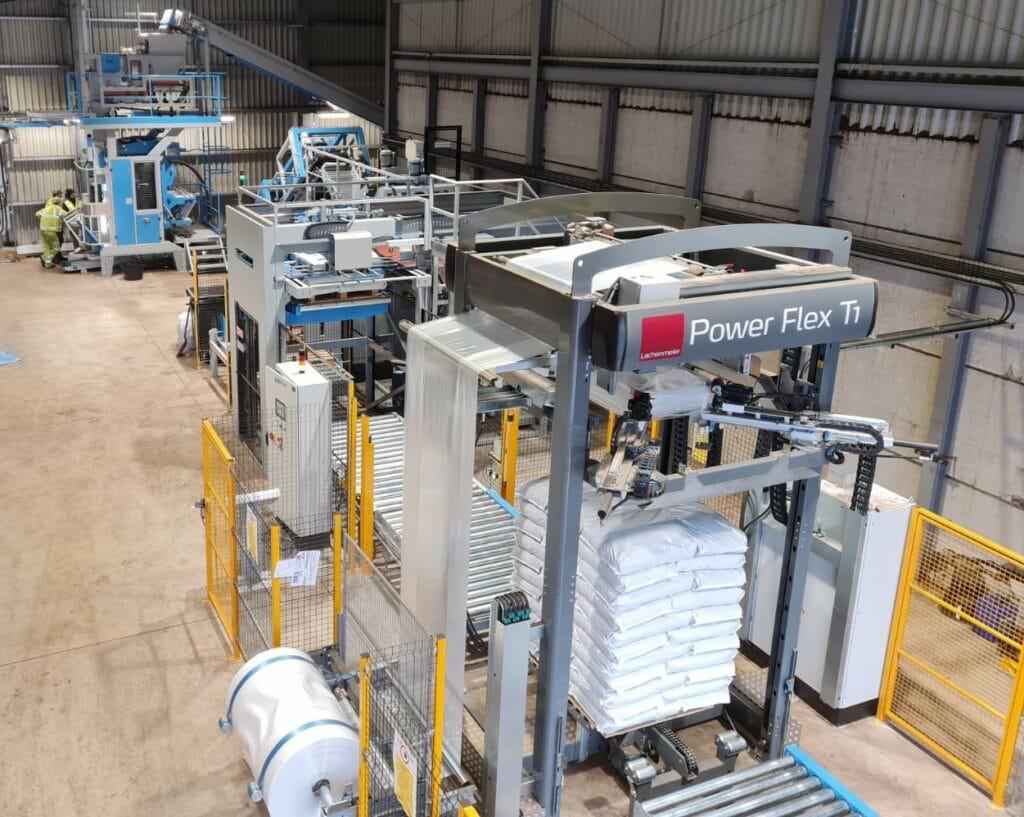 "We had high expectations of RMGroup's automated packaging solutions and we weren't disappointed," said Scotbark's Mick Boyle. "The installation went well and was completed slightly ahead of schedule – we are very pleased with the performance to date. RMGroup has been highly professional and efficient throughout the process and we would definitely look to use them again in the future."
"This was our first system installed for Scotbark. Great communication and planning between both parties resulted in an efficient installation and commissioning ahead of schedule. The new fully automated system has increased their throughput and we look forward to working with them in the future," added Ed Pugh, RMGroup's sales director.