Masterflex: With the "Strong Guys" at SOLIDS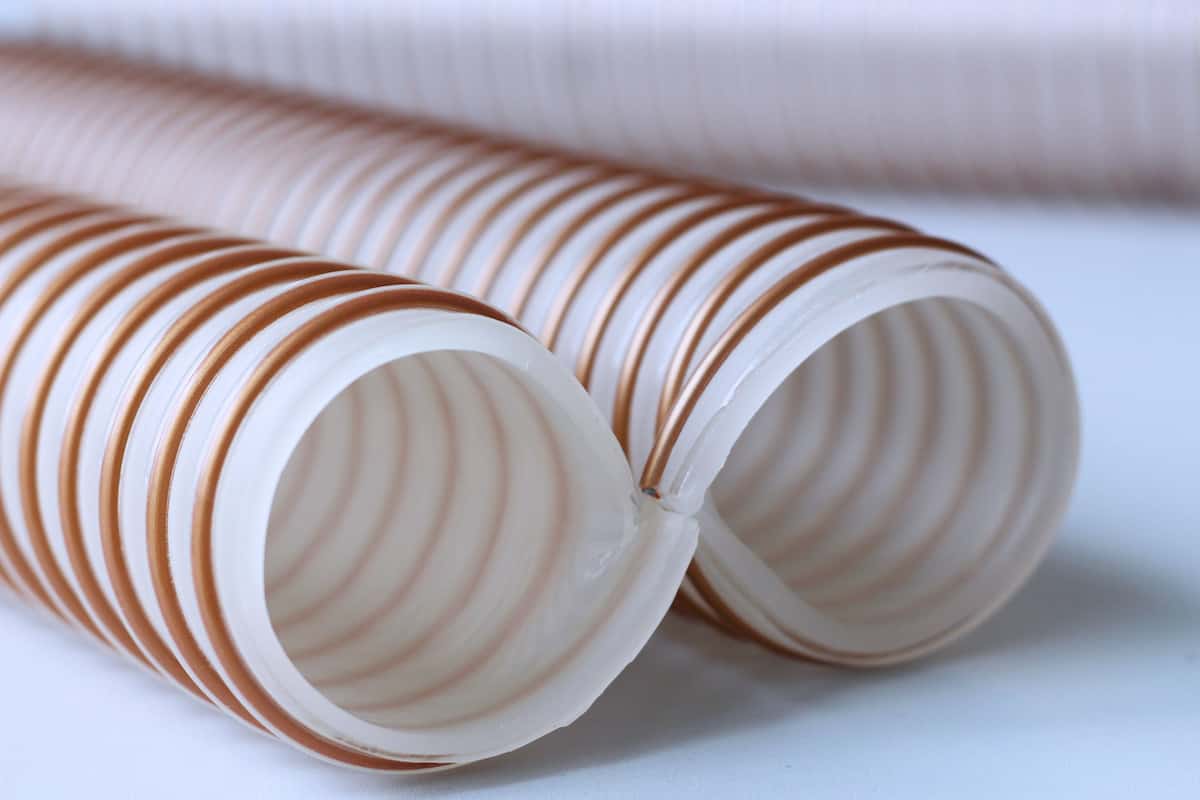 At SOLIDS in Dortmund, the regional trade fair for granulate, powder and bulk solids technologies, Masterflex will be presenting hoses for the most demanding requirements in the transport of bulk solids, lined pipe bends and matching connecting and joining elements on June 22 and 23 in Dortmund.
Get to know our "strong guys": The Master-PUR Inline and Master-PUR Performance. These two suction and transport hoses have been developed for particularly robust applications in industry. Masterflex holds a patent here – on the manufacturing process and on the finished product. Indeed, both hoses have a unique smooth inner lining, which makes them absolutely economical.
With its reinforced polyurethane inner lining, the Master-PROTECT elbow also has a significantly extended product life cycle.
With the right hose, electrostatic charge and thus the risk of dust explosion can also be minimized. But how do hoses become conductive? And how can ignition hazards be avoided? These and other questions on the subject of hoses and connection systems will be answered by our experts at SOLIDS in Hall 5, Booth H 14.
You can also see for yourself the outstanding flow properties of the Master-PUR Inline and Master-PUR Performance suction and transport hoses – live at our test station and in direct comparison with a competitor's product.
For more information about SOLIDS Dortmund, click here
This article is published by
As a globally operating corporate group, Masterflex specialises in solving complex connection challenges. We can now boast over 25 years worth of experience in the development, manufacturing and processing of high-tech spiral hoses. Our in-depth material and technological expertise helps us turn the most sophisticated high performance plastics into ...