The supply of rotary valves with a detachable rotor system has always represented a critical point in the installation of a pneumatic conveying.
Recently, one of our customers has commissioned us an important order for several rotary valves to be applied in the recovery system for green coffee peels coming from roasting process. The peculiarity of such installation is a working temperature over 200°C, which COMAV is able to face by an application of a special high-temperature paint, certified EC1935/2004, and specific components suitable for high temperatures.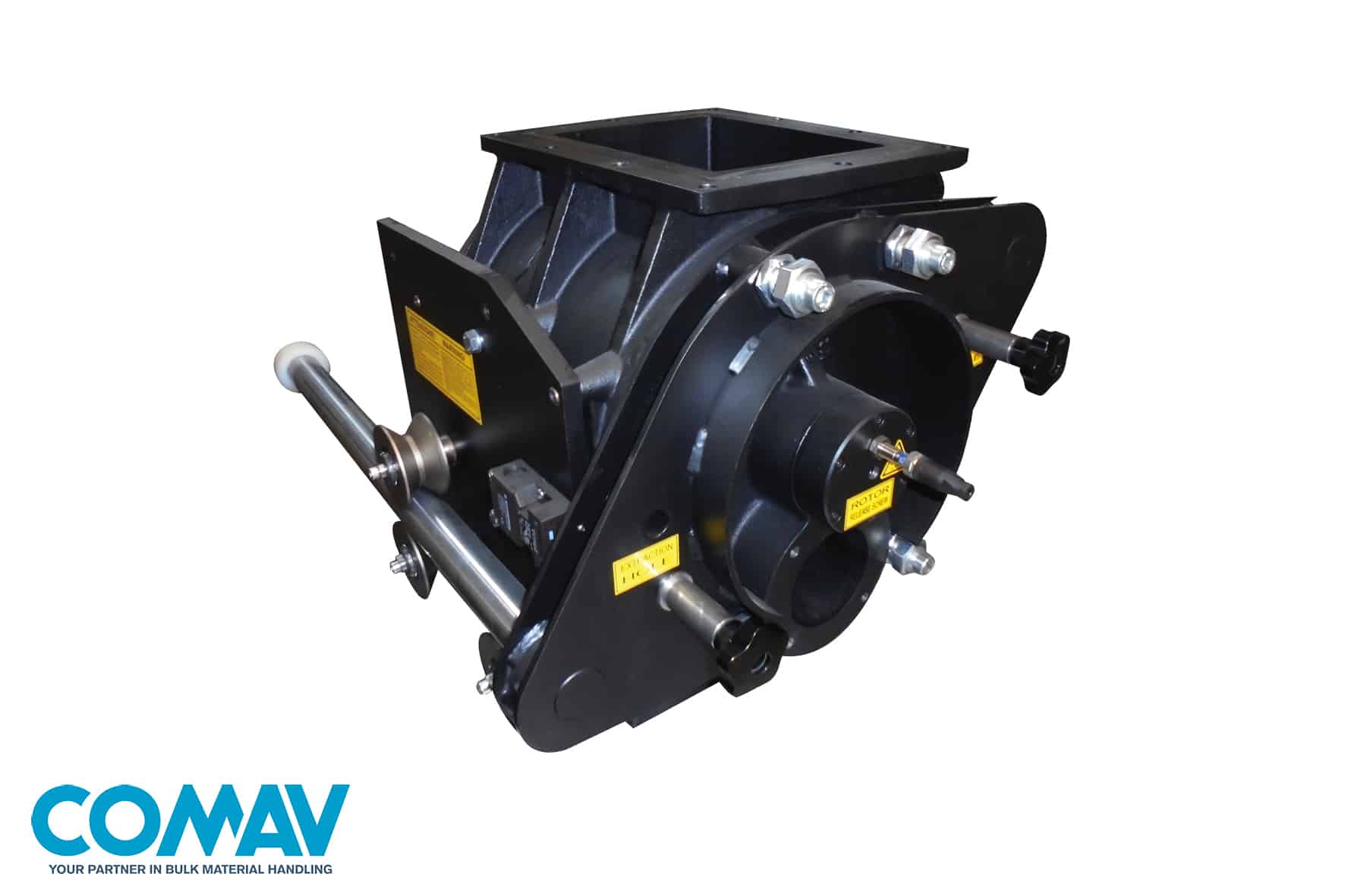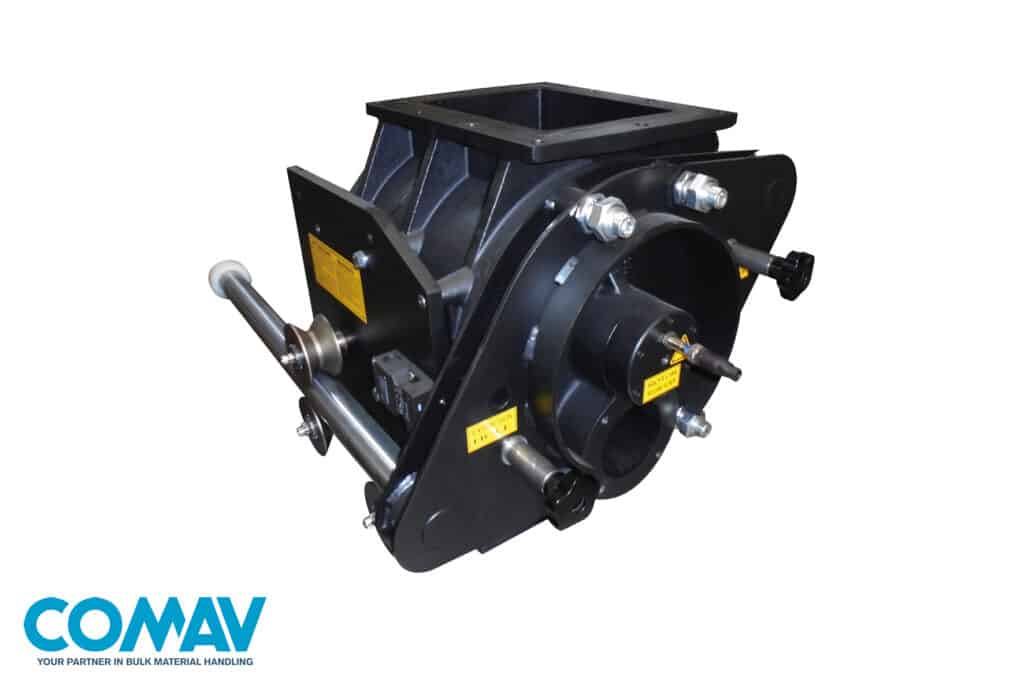 Furthermore, the detachable rotary valve finds its employment in an environment of difficult access. Thanks to our special detachable solution, self-alignment between axis of rotor and housing and rotor's self-centring, the operator has no difficulty with cleaning and replacement, even if the work environment is limited and cramped.
The rotary valves supplied must guarantee a throughput until 60.000 m3/h, 24hours a day. The valves are supplied in according with ATEX II 1/3D Area and with parts in contact with the product in accordance with EC1935/2004.
Further models of our rotary valves are available with the same criteria for both dosing and pneumatic conveying.
This article is published by
With over 40 years of experience in the field of industrial components in the bulk handling sector, COMAV today represents a reliable partner for engineering companies, integrators, and users who wish to improve their production systems. In compliance with the most stringent safety regulations, we design machines and components suitable for the use ...