Cleaned up: JEL Fix becomes JEL Fix II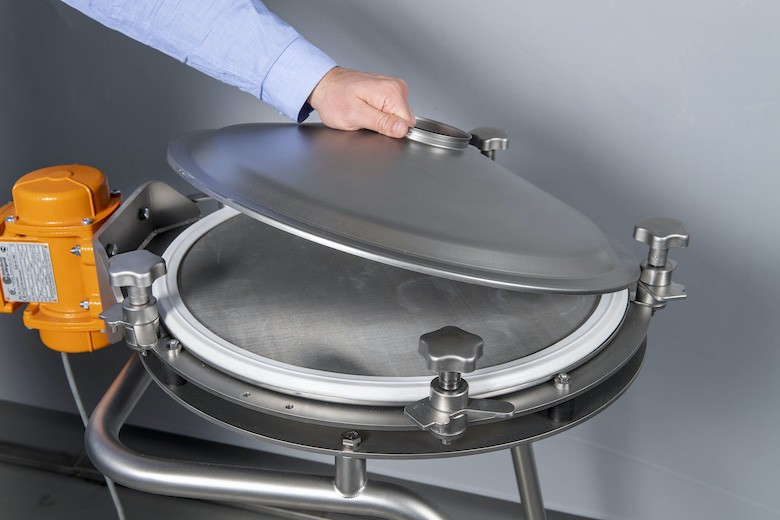 The popular JEL Fix round screen is predominantly used as a protective screen for the separation of coarse fractions. Thanks to its slim and compact design, the new vibration screening machine easily finds space even in cramped production halls and can be integrated directly into a system without the base frame if required.
In order to meet the growing demand for high-quality and hygienic screening solutions, Engelsmann now offers the new JEL Fix II, which convinces with easier cleaning and complies with the usual hygienic design criteria.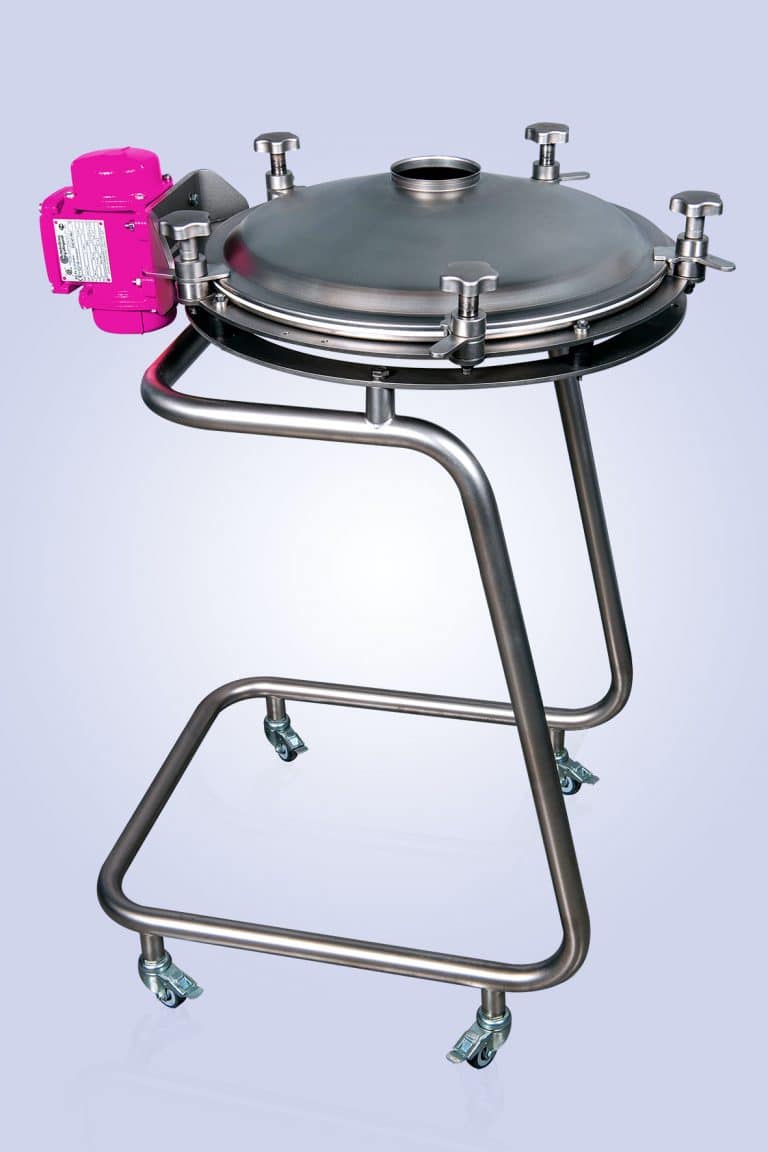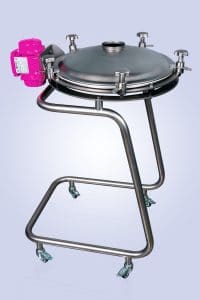 Avoiding surfaces where the product may accumulate and dead spaces, as well as easy accessibility of all parts for cleaning purposes, was the top priority in the redesign of the screening machine. In order to meet this requirement, the oscillating frame of the JEL Fix II is made entirely from stainless steel and can be delivered with various surface treatments and roughness depths as required. Since the machine base is made entirely from round tubes, it is less prone to the accumulation of products and can be cleaned more easily. The old tensioning hooks had to make way for new stainless steel star grips which not only have better hygiene properties but are also easier to operate. Things also stay hygienic inside the screen trough: The new profile seal can easily be removed for cleaning purposes and then replaced again thanks to its pluggable design. It is made from either silicone or TPE and complies with the EC 1935/2004 criteria. Just like its predecessor, the screen housing of the JEL Fix comprises a plate-like lower part and a cover. Both parts can be separately removed from the machine base in order to clean them thoroughly for example.
Also, the additional equipment provides an upgrade: In contrast to its predecessor, the JEL Fix II can now also be equipped with an ultrasound screen cleaning system. This type of screen cleaning achieves particularly good results with fine powder products. Thanks to the optionally available edge attachment, the JEL Fix II can also be used for open operation without the cover with no problems.
This article is published by
J. Engelsmann AG disposes of 140 years of experience in developing and realizing solutions for process technology. Our engineers design and construct both process machines and complete plants according to the requirements specified by the customers. Our main customers are leading companies of the chemical, pharmaceutical, plastic processing ...