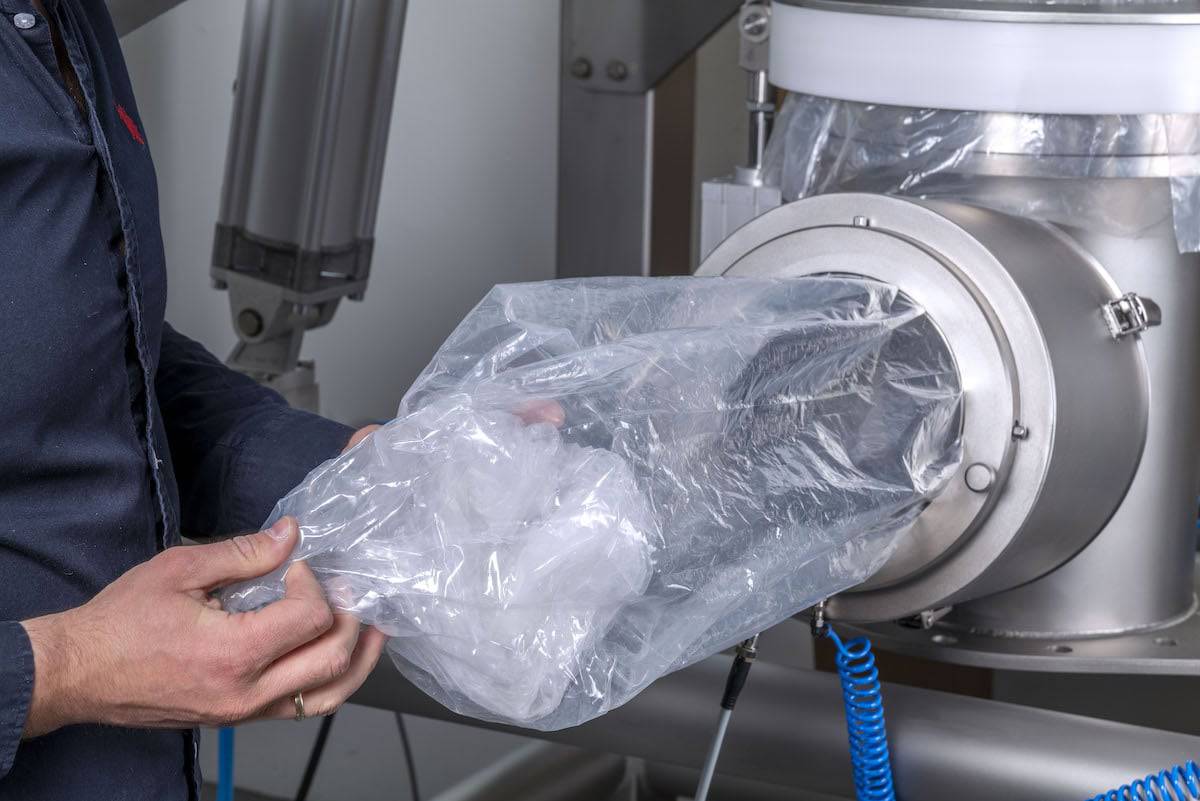 Engelsmann has developed a new attachment system which can be used to empty big bags easily and safely under containment conditions.
With the newly developed attachment system, foil-lined big bags can be emptied under containment conditions. As the emptying process is mostly automated, the operator only needs to perform a few steps themselves. During the emptying only very small, barely measurable quantities of product particles escape into the area around the machine.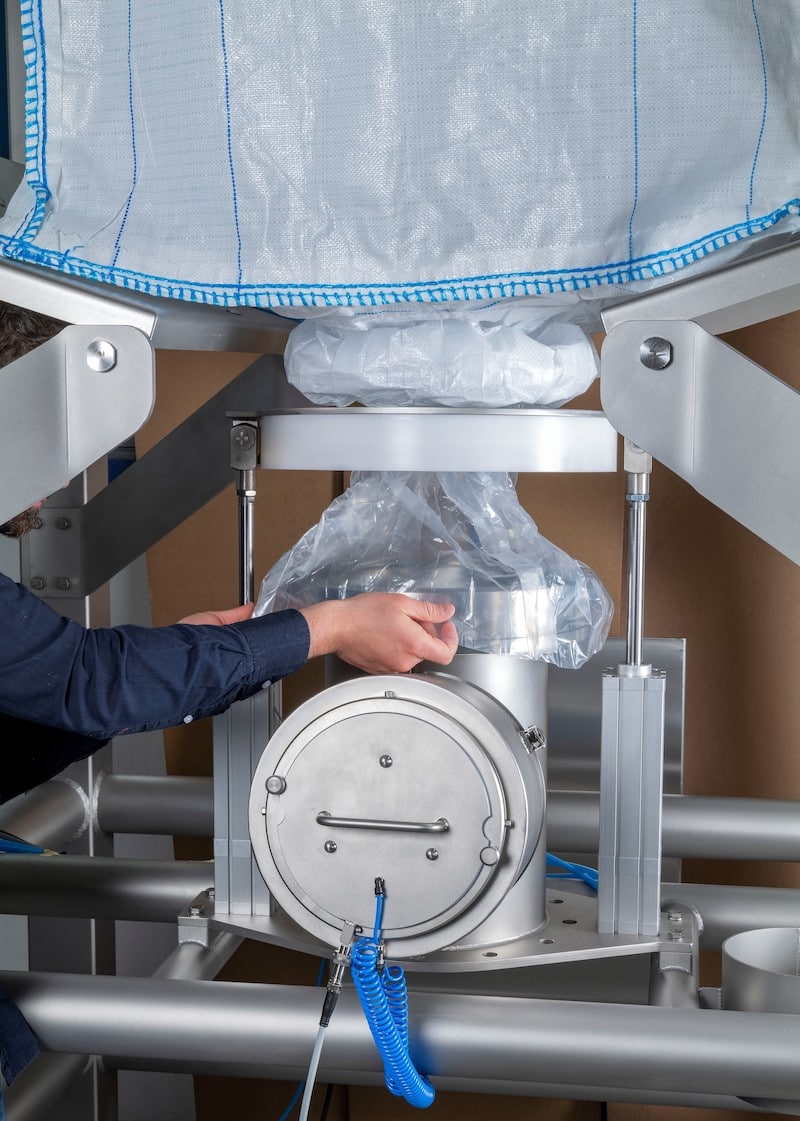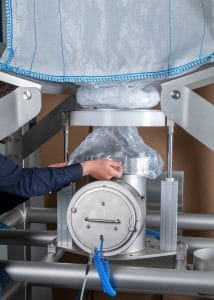 This protects production personnel from highly active and harmful substances and prevents cross-contamination with other products. The attachment system can be used up to a containment level of OEB 4, which equates to a particle concentration in the environment surrounding the machine of less than 10 µg / m3.
"The development of the new containment system was a logical reaction on our part to the increased market demand for production equipment that helps facility operators to meet the high requirements concerning operator and product protection, like those stipulated by the REACH regulation for example", says Christian Kretzu, Technical Director of J. Engelsmann AG.
With the development of the patented attachment systems, three elements were particularly important: the continuous containment, the simple and safe operability and a quick container change. To attach a new big bag, the operator simply has to put the big bag outlet over the emptying unit. The pressure plate is lowered at the push of a button and the outlet is fastened into place on the docking system with pneumatic seals.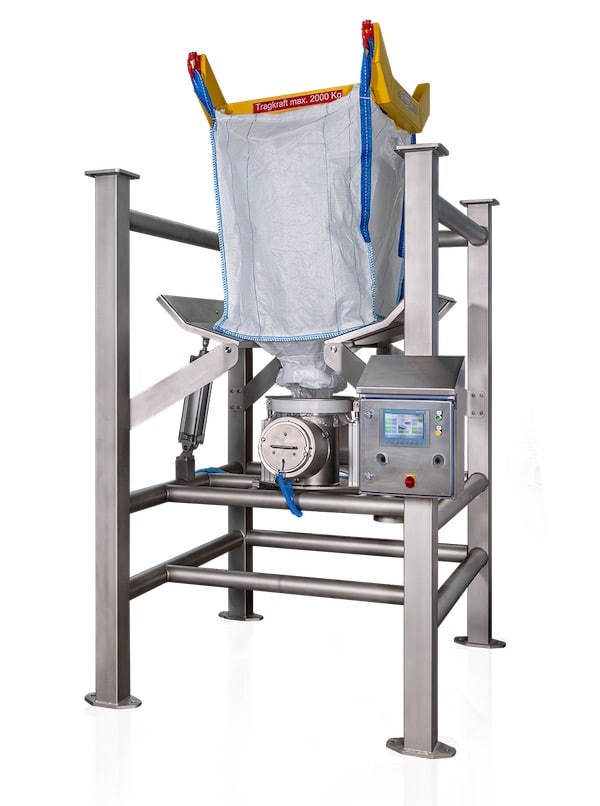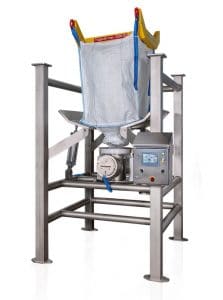 With the new Engelsmann system in particular, the optional leakproofness test helps the user to check the newly clamped big bag outlet for leaks and damage. The product flow can only be initiated after the pressure test has been passed.
After the emptying, the outlet is untied and separated with a special closing tool before it can be safely removed by the engagement connection with endless liner system. The operator is supported by an intuitive control system throughout the entire emptying process. The system shows the next work steps and only allows them to be performed in the correct order. This means that the risk of a break in the containment caused by operator error is almost entirely excluded.
This article is published by
J. Engelsmann AG disposes of 140 years of experience in developing and realizing solutions for process technology. Our engineers design and construct both process machines and complete plants according to the requirements specified by the customers. Our main customers are leading companies of the chemical, pharmaceutical, plastic processing ...