High-Care Big-Bag Filling Line for Milk Powder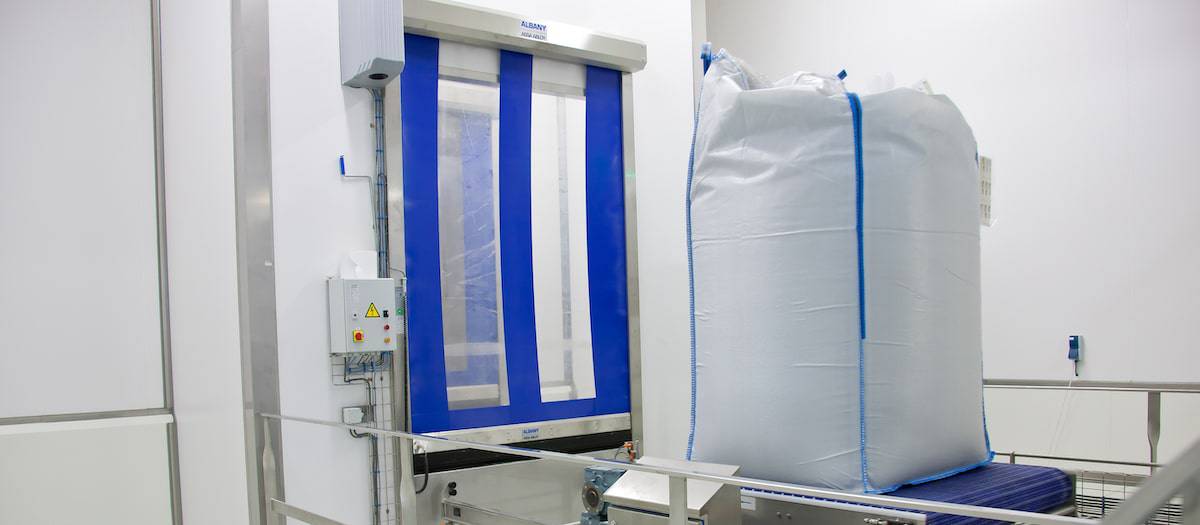 For a Dutch milk powder producer of top-quality baby and toddler food and one of the largest suppliers of baby milk powder in the world, TBMA has performed the design, project management and supply of a high-care Big-Bag filling line.
Project
The assignment was to engineer a sanitary Big-Bag filling line with an accurate weighing installation for baby milk powder, including a shuttle transfer system for discharging Big-Bags from the high-care (clean room) to the low-care section via an airlock. Placing the Big-Bags on pallets takes place outside the sanitary room.
The complete line must comply with the applicable EHEDG and ATEX regulations. The stringent hygienic requirements demand special attention to avoid bacterial risks and prevent product contamination. In addition, all parts must be easily accessible and easy to clean.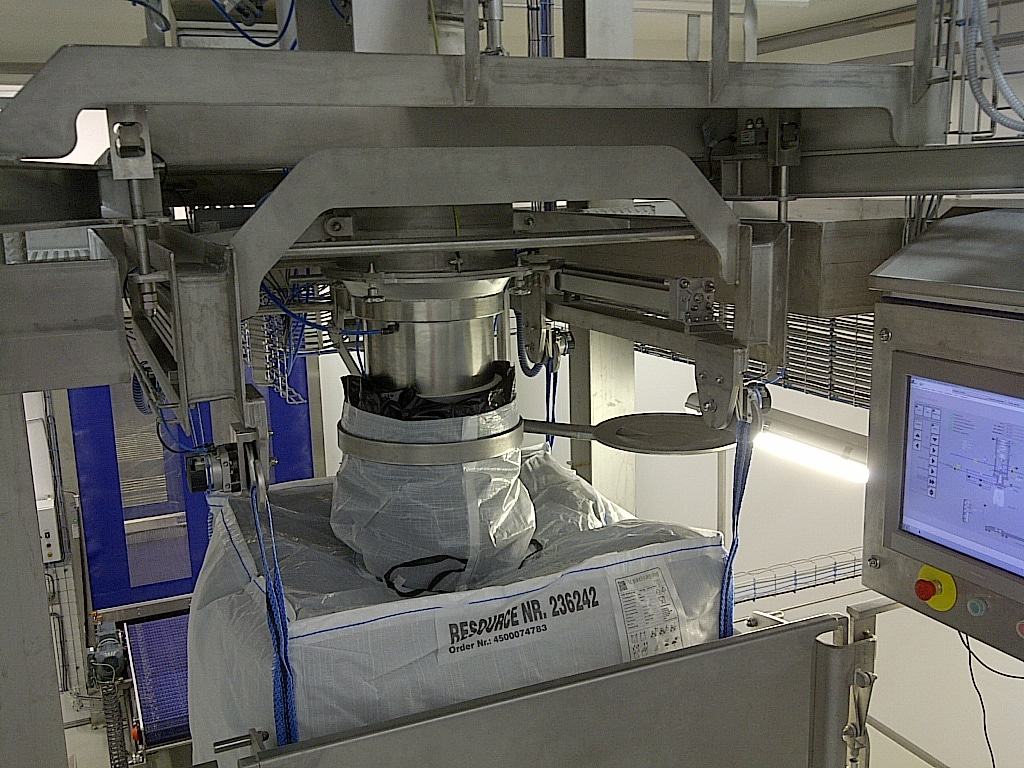 Implementation
TBMA has developed an integrated filling line in which Big-Bags are filled and weighed and then transported from a high-care to the low-care room. These spaces are separated by a double airlock.
Each Big-Bag is hung with the loops on the easily accessible self-releasing hooks, after which the filler hose is connected dust-free by an inflatable. The filling accuracy is achieved by an ultrasonically vibrating metering valve. Because they are filled suspended, straight and stable Big-Bags are created. Moreover, the vibrating table ensures optimal filling of the bags. The complete system can be controlled from a control panel with software supplied by TBMA.
The entire installation is suitable down to every detail for dry cleaning between product changes within an acceptable timeframe. The project is delivered including a dust extraction system.
Airtight sealing
In addition, we realized an update of the above project. The filled BigBags were sometimes stored for a longer period of time, which created the risk of product degradation. For this, the client switched to special Big-Bags with a gastight inner bag.
TBMA has adapted the installation in order to achieve airtight multiple hot sealing of the Big-Bag liners. The bag is vacuumized by using a special valve in the BigBag liner and then injected with nitrogen. This way the shelf life of the product is significantly extended.
The client has chosen TBMA for this project because of our expertise and experience with the engineering, installation and commissioning of comparable sanitary big-bag installations. Check out our website for more information about Big-Bag filling or other Projects we have carried out.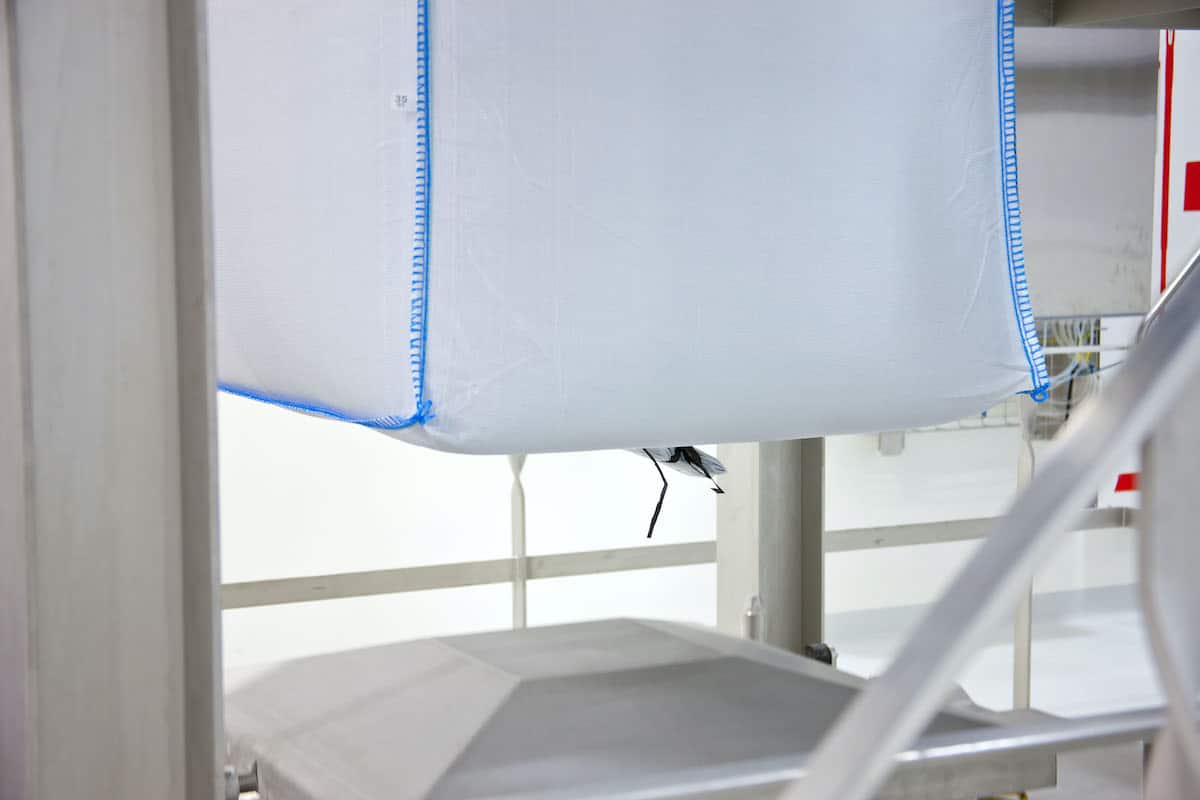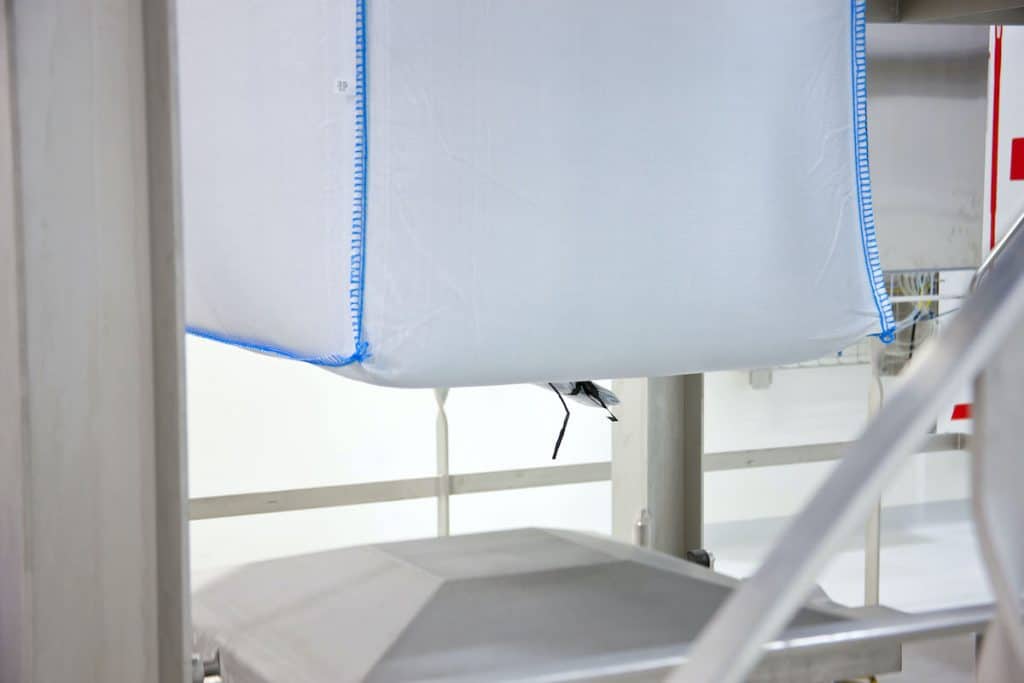 Data
Big-Bags: 600 -1.000 kg, with inner liner
Product: Baby and infant milk powder or formula
Filling capacity: 14 Big Bags (FIBCs) per hour
Lifting capacity: 1.500 kg
Components and systems
TBMA Big-Bag filling system Type CVB / F-3-1500 with vibrating table
Suspension frame with automatically rotating suspension hooks
Double-walled filling head with bag-spout clamping mechanism
Dust extraction system
Liner inflation system
Calibrated weighing
Unique dosing valve with ultrasonic vibration for accurate dosing
Electromechanical lifting system
Pallet drive-in and drive-out shuttle
Airlock system for transport to the lo-care area
Bag-on-pallet installation with dispenser
Hot-seal unit with vacuum and gas flushing system
Control panel and software
Project design and management
This article is published by
Solutions beyond bulk handling
TBMA are specialists in the design and supply of components and systems for bulk solids handling. Our extensive range of high quality processing equipment is suitable for handling powders and granules with proven reliability in practice in a variety of processing industries. The highly qualified and experienced ...