It was for this reason that the Baking Industry Sanitation Standards Committee (BISSC) was formed in 1949. BISSC maintains guidelines for all equipment used within the baking industry. These guidelines have gained credibility as the definitive standards of sanitation, and producers within the United States have come to expect a BISSC certification or verification with equipment on the market, to improve their quality assurance at every level of production.
From the production of powdered goods for baking, to beginning production of the finished products, sifting equipment plays a crucial role in meeting sanitation requirements. Milled flours, starches, and many other baking ingredients must go through thorough separations to remove clumped materials exposed to moisture, foreign substances, and anything that could potentially contaminate the product or cause non-uniformity. BISSC's Z50.2 Guidelines discuss both general construction and specific sifter standards in order to address these concerns.
It is necessary for surfaces within the product zone to be smooth, non-absorbent, and corrosion-resistant material. A high quality 304 stainless steel, or 316 stainless steel for more corrosive products, is a preferrable material, and all permanently joined surfaces must be continuously welded. A polished surface finish is additionally important for long-term quality of sifting. If wood is used within the product zone, it must be a hard, close-grained wood such as maple.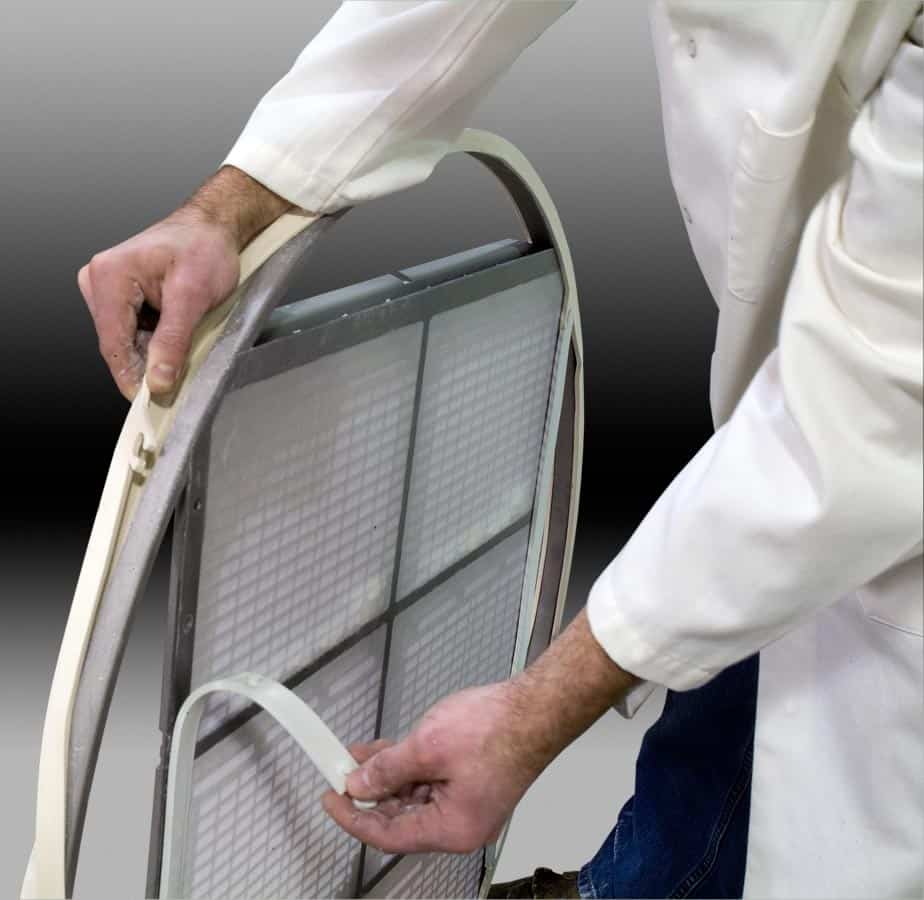 Seals and gaskets must be made of FDA-approved food-grade materials and must be well-fitted to minimize protrusion into the product zone.
For this purpose, food-grade snap-on silicone gasketing provides sieve sealing without the use of adhesives, reducing the risk of contamination.
The most recent update to these standards details the specific requirements for coatings, elimination of accumulation pockets and magnetic detectable part requirements. Not only must small removable parts have magnetic properties to prevent contamination if they become loose, but any crevices or accumulation points their presence may create must be eliminated as well. It is therefore beneficial if the product zone is constructed in a cylindrical shape to facilitate optimal flow and eliminate risk of any accumulation points.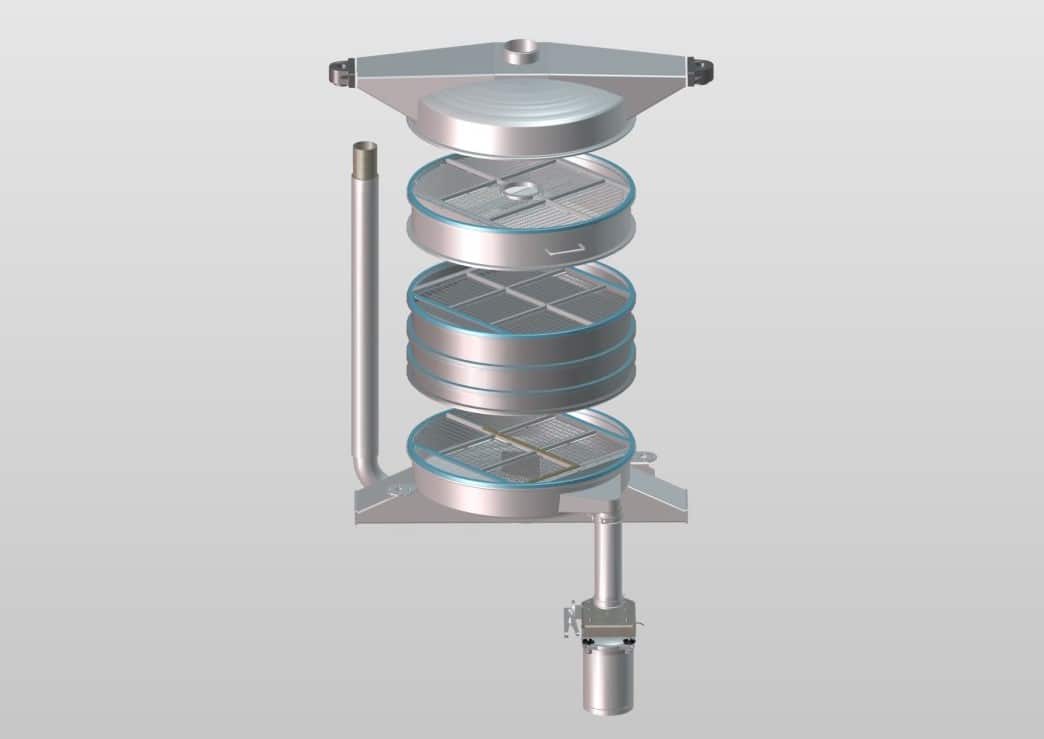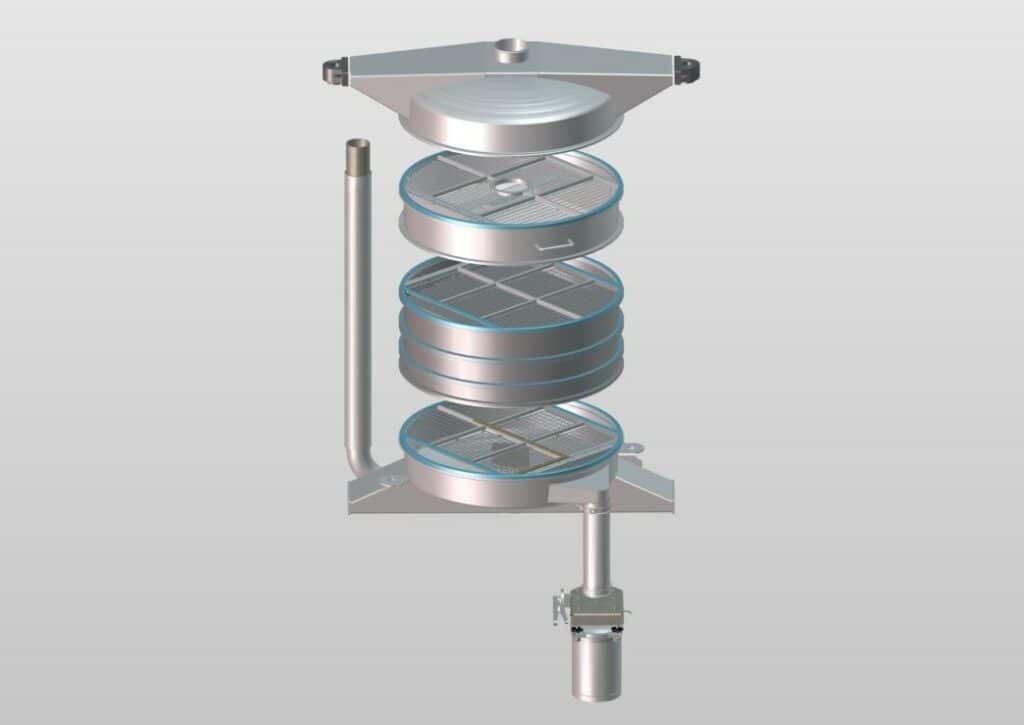 Specific requirements for sifters detail that the design must accommodate separate conveying air systems before and after the sifter within the production line. A dust-tight tailings cannister must be provided to allow continuous discharge of refuse materials.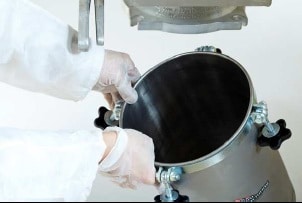 This tailings cannister is additionally beneficial as a quality assurance tool, as monitoring separation discharges regularly helps call attention to any changes in separation performance and material quality. An increase of good materials in the tailings cannister can also be a warning sign that the sifting screens may need inspection or maintenance.
Screens trays must be designed and properly labeled to help prevent operators from replacing them in an improper order. Within the product flow, there must be a minimum size of screen mesh necessary for product passage.
The most important requirement, however, dictates that the sifting action must not employ any rubbing to aid product flow. This requirement eliminates the choice of some sifter designs such as many centrifugal sifters. Any forceful action can break apart oversized contaminants, incorporating them in with good product rather than separating them out. Therefore, the sifting action must be the first consideration in choosing a sifter.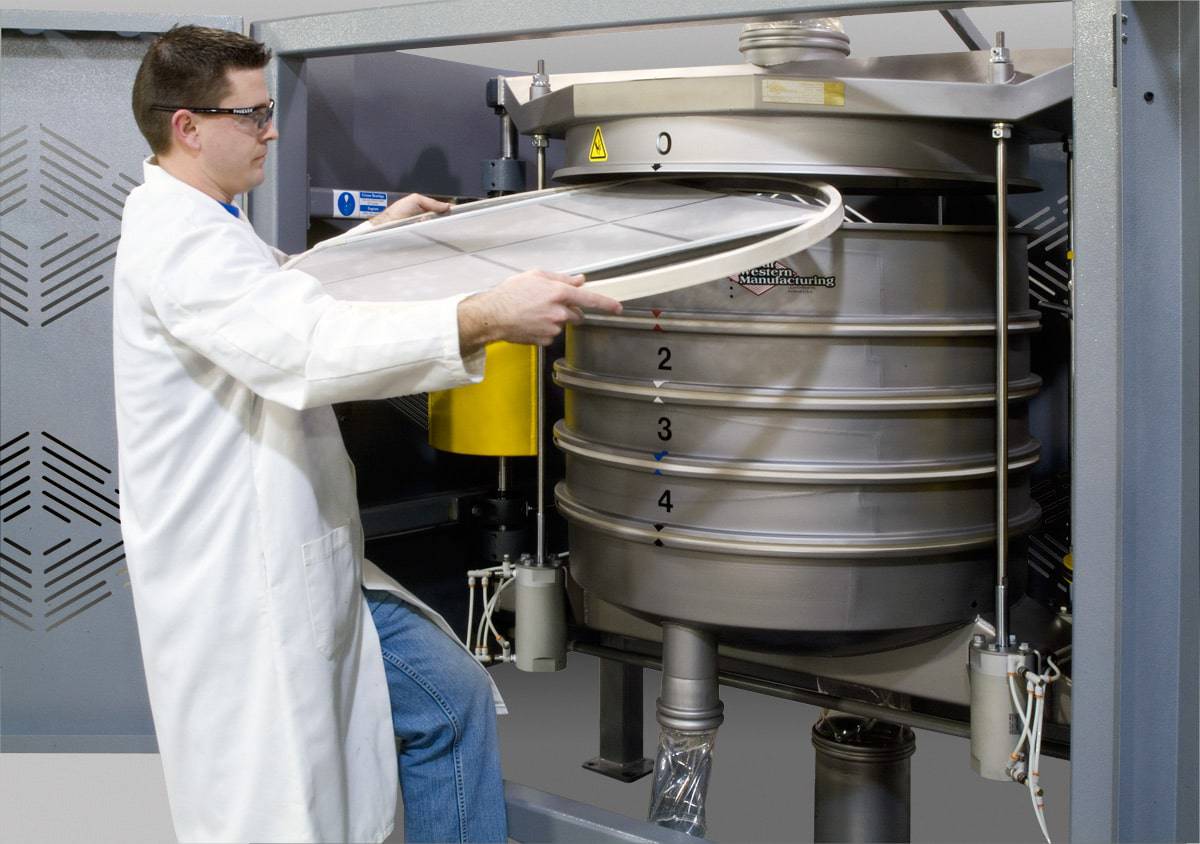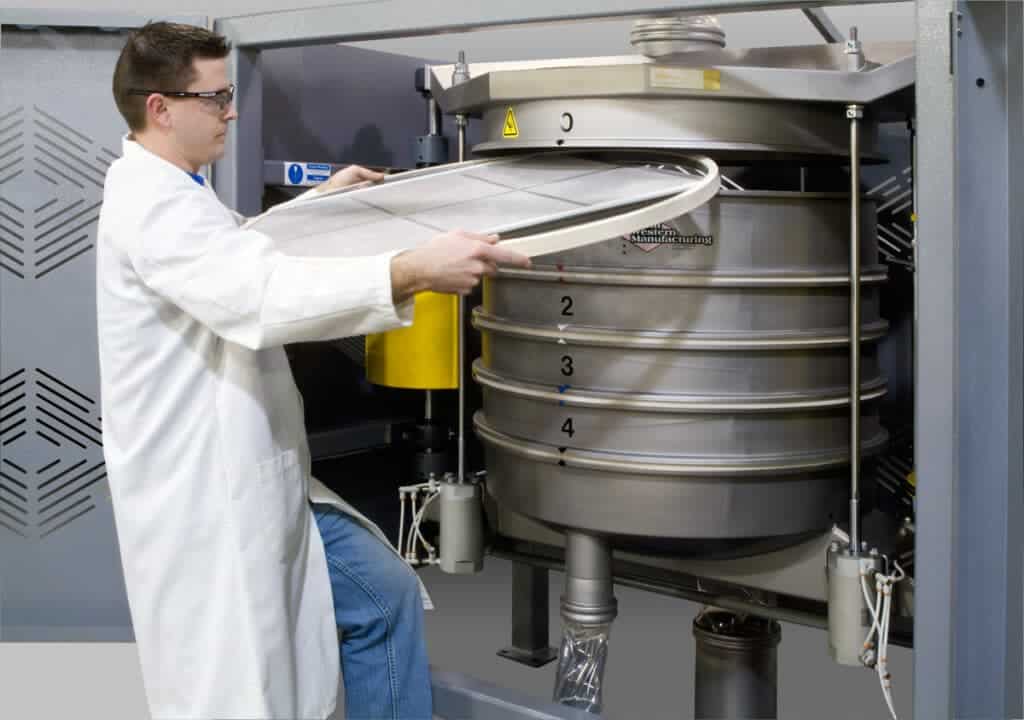 Quality Assurance sifters with gyratory sifting action are able to provide the highest degree of accuracy in product separations. The gentle motion allows maximum opportunity for good product to pass through the screen without exerting any extraneous force upon the separated materials. This increased accuracy translates into more sanitary product and thus greater quality control.
If you have additional questions regarding BISSC compliance in sifting, Great Western Manufacturing's team of technical sales engineers are available to offer their expertise. Contact us at sifter@gwmfg.com or call toll-free at (800) 682-3121. We look forward to helping you improve your process!