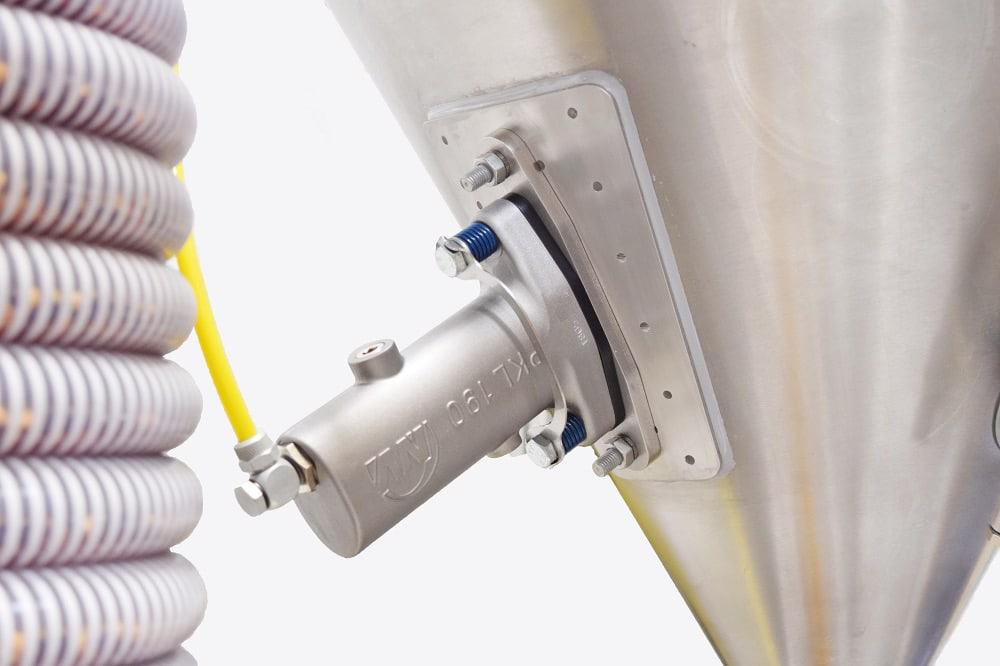 For more than three years on the market and still indispensable in the installation of vibrators: No matter whether silo, pipe or hopper – knockers and vibrators are simply and permanently attached to the construction with NKK series by NetterVibration.
The advantages of the adhesive process are obvious and the practical experience of recent years convinces users in a wide range of industries. This allows the console to be glued easily and without any specialist personnel. Assembly is possible even during on-going operation and without having to interrupt on-going production processes.
The adhesive process does not require heat input and therefore does not require any structural changes. The elastic adhesive layer guarantees a permanent bond without cracks or fractures, which is especially suitable for thin-walled constructions, materials with low weldability or separate plastics.
In addition to standard consoles, NetterVibration also offers custom-fit console types that are individually designed and manufactured.
This article is published by
NetterVibration stands for more than 60 years for "Serving industry with vibration" and – thanks to its wide experience – holds a leading position in the field of vibration technology. Productive and intelligent solutions, technical expertise and "Made in Germany" quality form the basis of success. Vibrators from NetterVibration are applied ...