Tea and coffee processing implies specific needs, which led MIX to implement specific mixing solutions.
Tea leaves and coffee beans are fragile.
Therefore, they often require a delicate treatment in order to keep them intact.
Gentle mixing in MIX mixers is primarily obtained by fine-tuning the rotation speed, so to get to the desired homogeneity and consistency in the shortest possible time without compromising product integrity.
Secondly, in MIX mixers the clearance between mixing tools and mixing vessel is precisely determined according to the particle size of the ingredients in order not to damage them.
In some cases, MIX even adopts special mixing tools purposely designed to meet the customer's needs.
Tea and coffee blending, both in leaf/bean and powder form, sometimes demand the addition of liquid flavoring.
MIX mixers for flavored tea, in particular, are indeed often equipped with spray nozzles carefully selected by our process engineers in compliance with the requested throughput and the liquid viscosity.
Additional ingredients to create tea or coffee blends can also be in solid form.
Fruits, herbs, flowers, etc. can be introduced in MIX mixers in many different ways according to the customer's requests: inlets to be fed by automatic dosing systems, manual hoppers, bag tipping stations…
Tea and coffee processing shares most of food industry requirements in terms of hygiene, materials in contact with the products, accessibility and cleaning.
MIX has several solutions to respond to each of those demanding requirements.
MIX mixers discharge door can be round – recreating the roundness of the mixing chamber thus avoiding any dead zone – or full, for an instantaneous product unload with zero residual.
Cleaning can be made through one or more large inspection doors, but the best result in terms of rapid and meticulous cleaning is obtained with MIX Extractable Rotor Shaft, an innovative design allowing the operator to fully access the equipment by – as the name suggests – extracting the rotor shaft. This feature is literally life-changing when different recipes are involved and avoiding any cross-contamination between them is crucial.
It should be noted that MIX mixers can also be prepared for CIP systems integration.
MIX mixers for tea and coffee processing have all parts in contact with the products in stainless steel (AISI 304, AISI 316) and comply with EU food contact materials Regulation 1935/2004.
Compliance with ATEX Directive is also possible.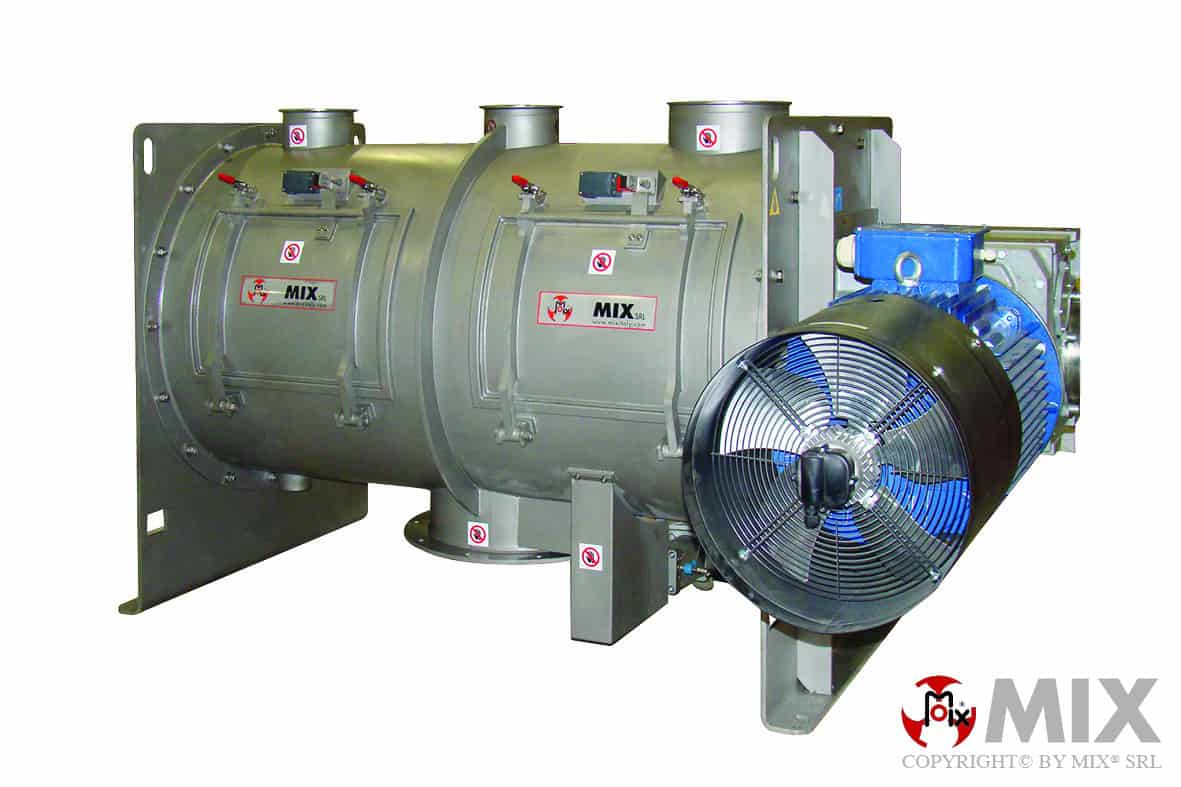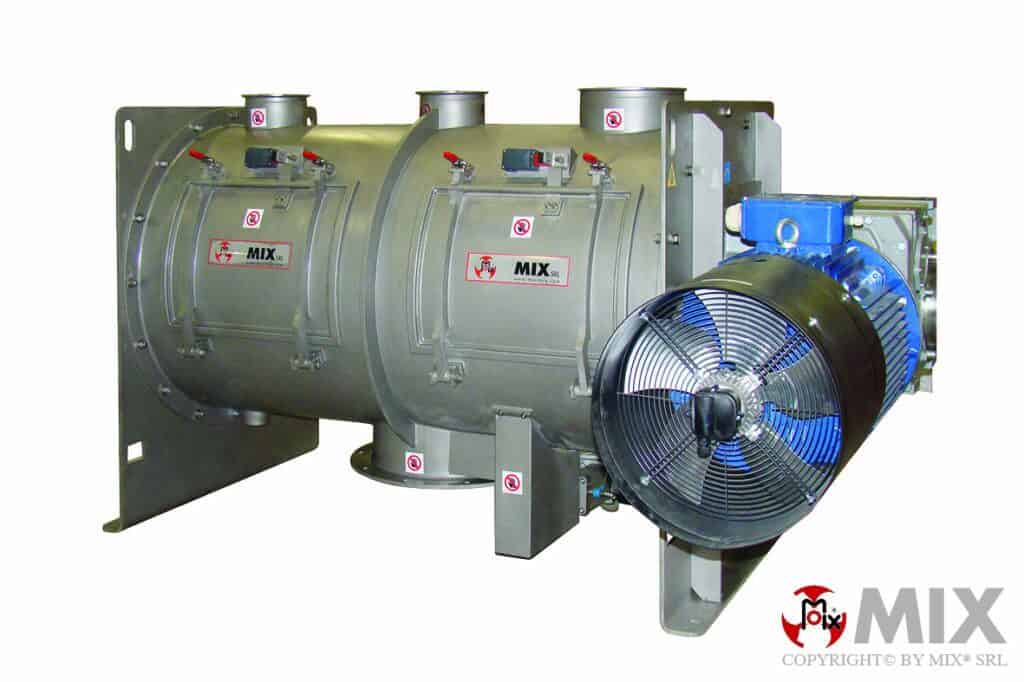 In its mission, MIX operates not merely as a supplier, but as a reliable partner being able to develop new solutions and increase the efficiency of the production processes. Every mixer is tailored and custom manufactured, in order to satisfy even the most demanding and specific requirements. Each mixer is designed to be able to optimally perform the productive tasks, for which it has been conceived. Thanks to the advanced internal test laboratory, it is always possible for MIX and for its Customers to securely test new recipes and to reproduce even the most complicated industrial production processes.
Since several years, MIX s.r.l. has been investing in quality system through new certifications on industrial management system. Therefore, the company has been working on all levels to obtain the certification to ISO international standards of QUALITY (UNI EN ISO 9001), ENVIRONMENT (UNI EN ISO 14001) and SAFETY (UNI EN ISO 45001).