Containment systems are very complex and as such are often complicated to operate and therefore prone to operating errors. Operating errors must be avoided at all costs when handling potentially harmful substances. Incorrectly connected big bags can, in a worst-case scenario, lead to a break in containment. For this reason, J. Engelsmann AG has developed a range of products for containment applications that prevents exactly this. The SmartCon connection system wins over users with its simple and intuitive operability. Now the SmartCon range, which could previously only be used for emptying, has been expanded to include a big bag filling version.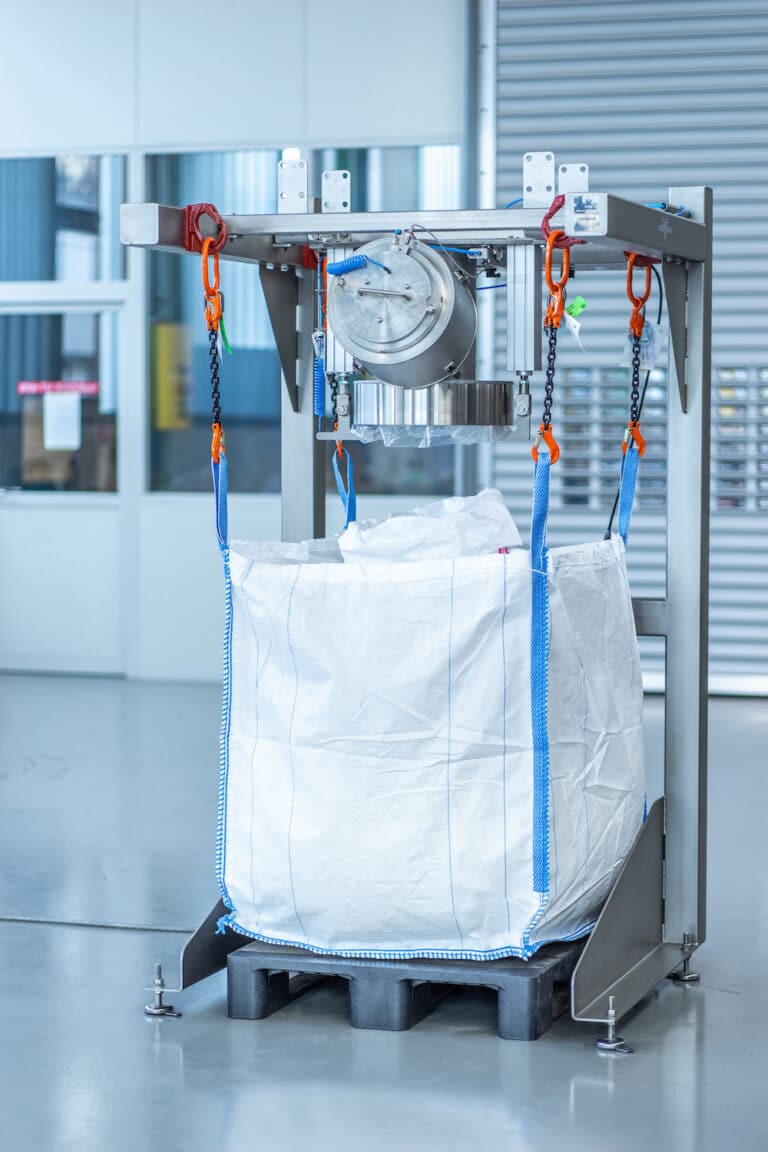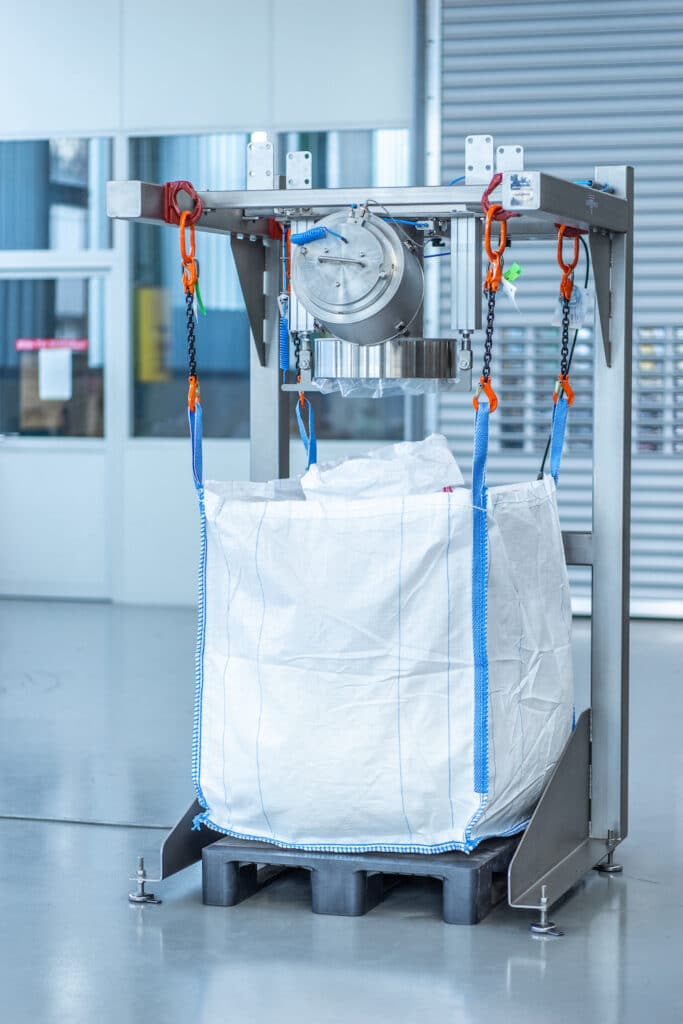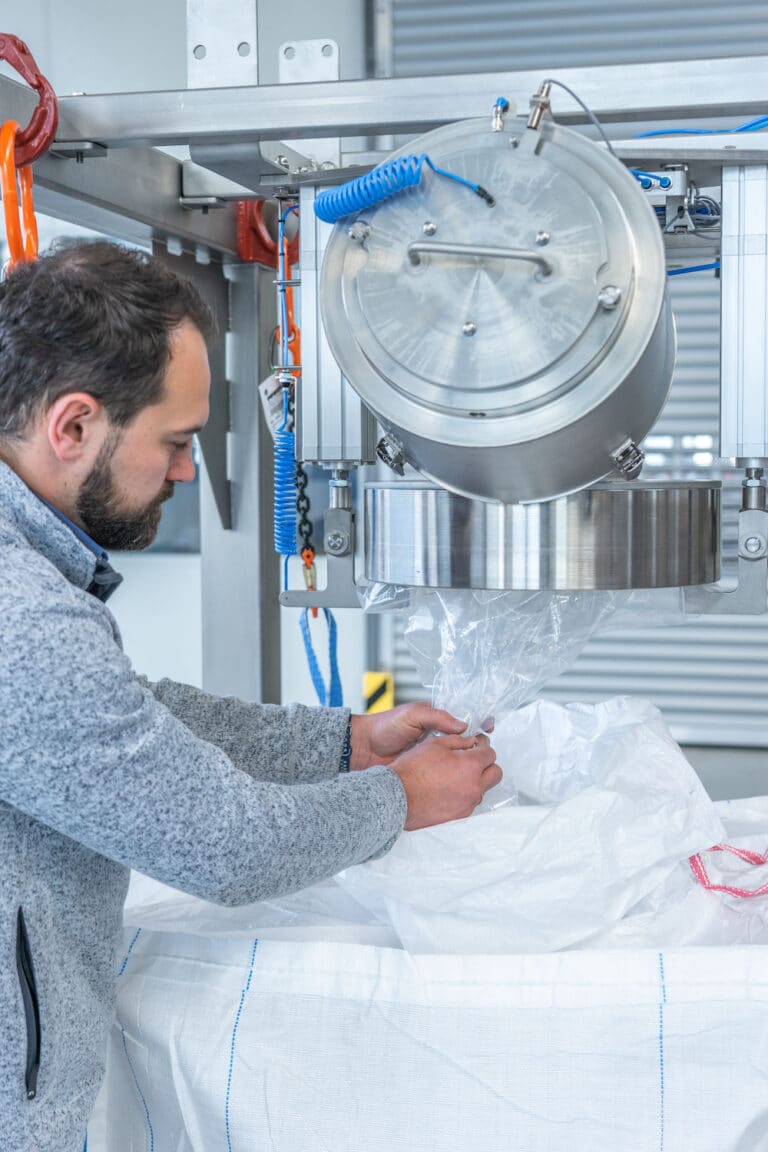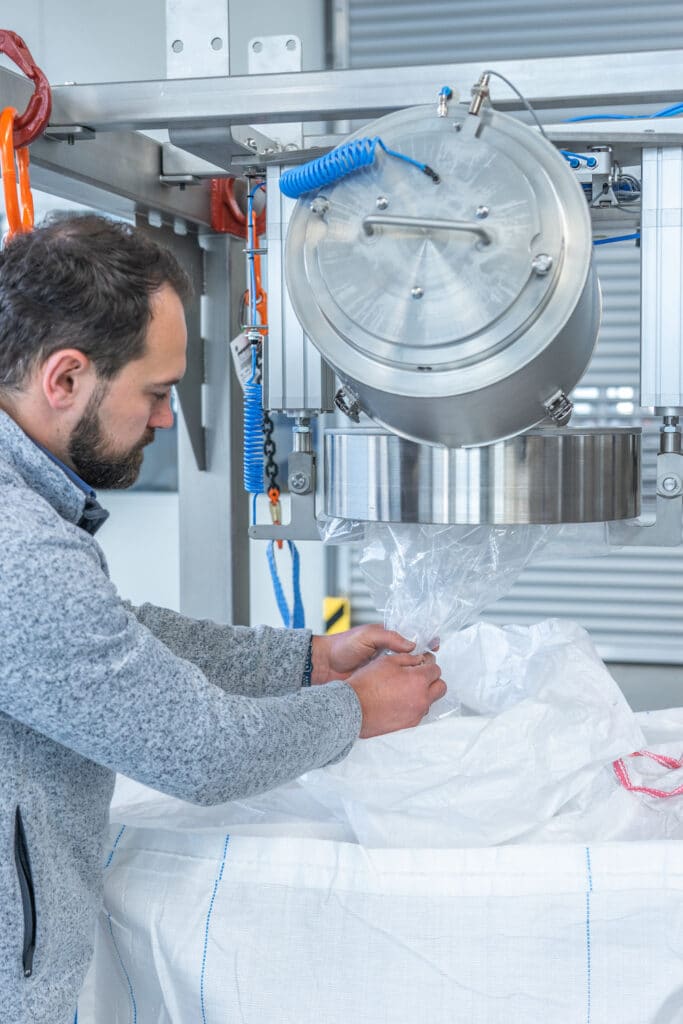 The operator is supported by an intuitive control system throughout the entire process. The system shows the next work steps and only allows them to be performed in the correct order. This means that the risk of a break in the containment caused by operator error is almost entirely excluded with the JEL SmartCon BS connection system. Thanks to the high degree of automation and the easy handling, containers can also be changed in a very short amount of time even under containment conditions.
A special feature of the SmartCon system is the leakproofness test which can be optionally integrated. This test can be used to detect damage to the foil liner of the newly connected big bag. The product flow can only be initiated after the pressure test has been passed.