The materials produced in this way are referred to as recyclate or regenerate materials. From 2025 on, non-refillable PET beverage bottles in the EU member states (regulation (EU) 2019/904) must contain at least 25% recycled plastic, so-called recyclate.
In the recycling process of used for PET bottles, depending on the procedure, the labels and caps are sometimes removed in advance after that the bottles are sorted by color and then shredded. The next step is usually the washing of the crushed mass, afterwards dried and freed from final impurities. For this recycling process of PET bottles, the use of GKM screening machines is of utmost importance at several points.
Firstly, the GKM vibration screening machine is used remove the PET flakes from the washing water. In order to reuse the process water, it has to be screened to remove all impurities and residual particles. A liquid distributor in the lid ensures an even distribution of the water on the screen surface and thus continuous fault-free operation. By means of an adapted screen cleaning system, clogging of the meshes is prevented and an optimum, continuous screening process is achieved. The tightness of the machine, as well as the protection of the electrical components, are a further met requirement and thus a prerequisite for this screening task.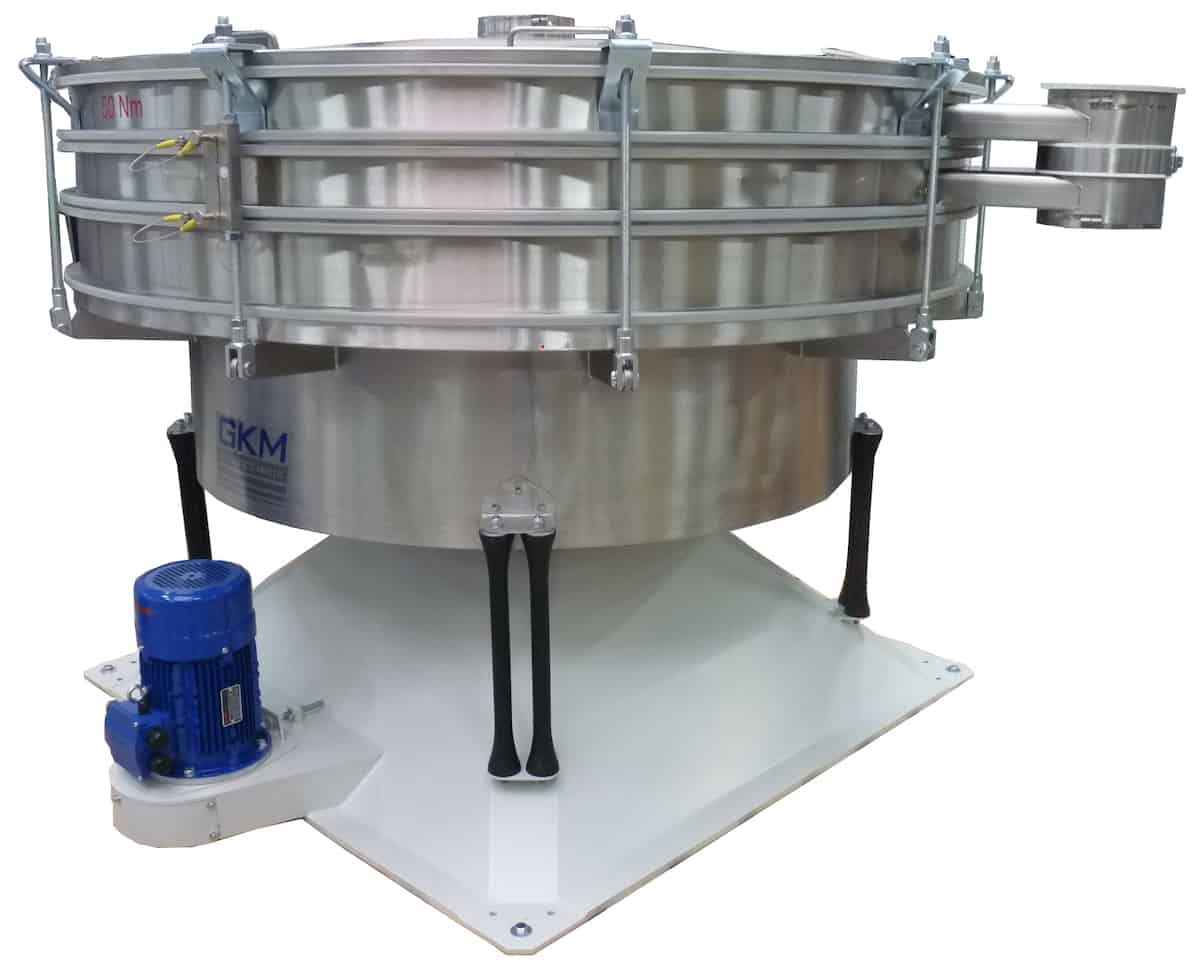 On the other hand, the GKM tumbler screening machine is used for fractionating and dedusting the finished PET flakes. A uniform size plays a major role for further processing. To counteract electrical charging, the machine must be grounded when screening PET flakes. The cut-points of the screening are exactly specified and a suitable sieve cleaning guarantees a continuous process without clogging of the meshes. Of course, the GKM tumbler screening machines can be adapted to further customer-specific requirements at any time.