Indeed, this equipment, developed by STANDARD INDUSTRIE International, is placed on belt conveyors to optimize sealing. This system thus ensures a reduction in dust emissions, loss of materials, maintenance time and guarantees the safety of operators.
The LIFTUBE® replaces stations equipped with 3 rollers on conventional conveyors. In concrete terms, standard 1-meter modules and upgradeable modules can be easily installed on all or part of a new or existing conveyor, while retaining the original belt, chassis, and motorization. This system is installed between the loading and unloading points. Available in widths from 500 to 1600 mm, in high temperature, explosive, food-grade, or self-extinguishing versions, it avoids any contamination of the transported product with the outside. This watertight system allows, by tilting the glide boards and the central roller, easy and minimal maintenance.
Here are 2 examples of recent applications carried out by STANDARD INDUSTRIE teams:
Meeting environmental requirements
Application
Preparation of alternative fuels – Solvent impregnated sawdust conveyor belt
Client's Problem
– Be compliant with regulations and ready for future requirements
– Limit neighborhood complaints about noise and dust emissions
– To benefit from the advantages of using a non-carbonated fuel
Installed solution
meters of LIFTUBE® ATEX zone 21
Controlling health and safety constraints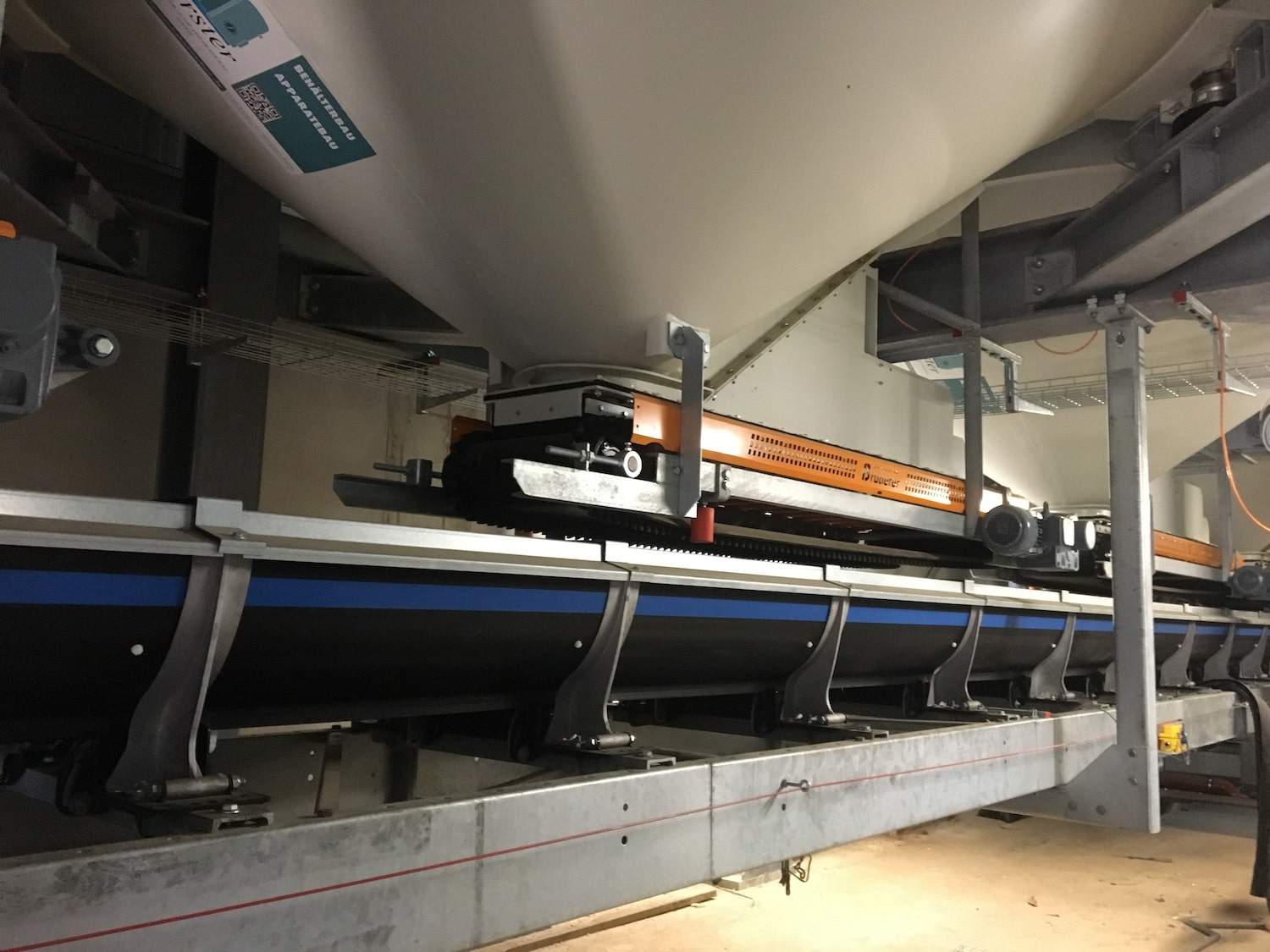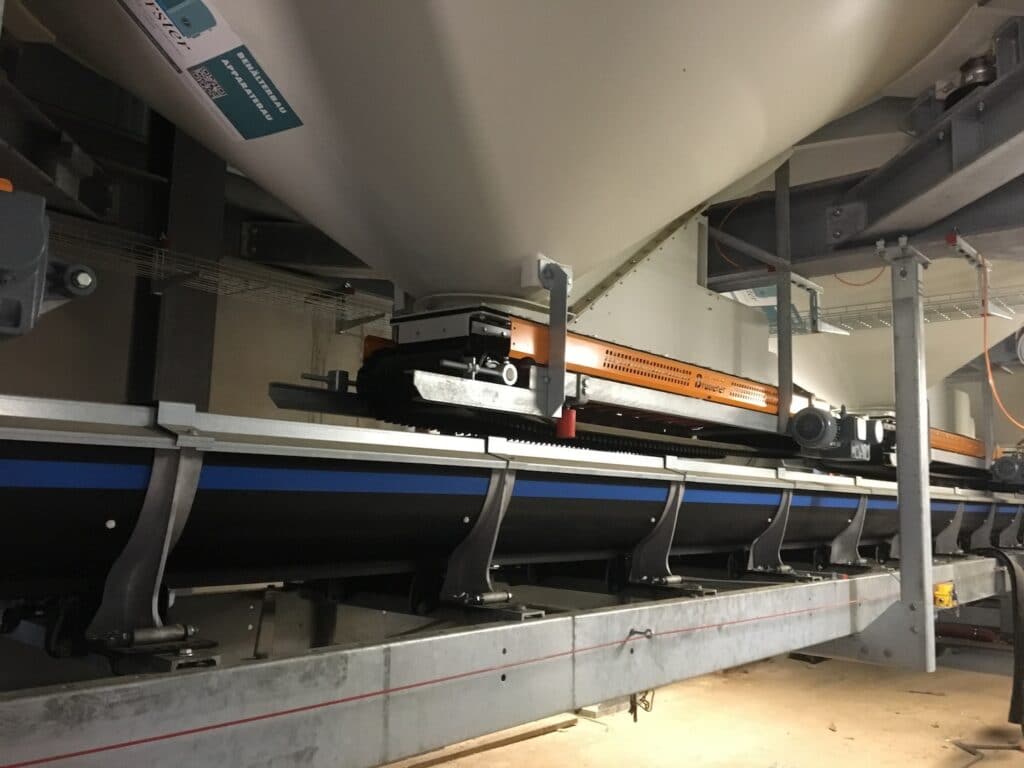 Application
Brickworks, foundry, glassware, rubber, quarry – Silica conveyor belt
Client's Problem
The installation of LIFTUBE® allows customers handling silica to comply with the new regulations on dust emissions from this material.
Installed Solution
Equipment on 3 conveyors of 20 meters of LIFTUBE® in total.
Result
The LIFTUBE® device has enabled the brickworks to drastically reduce dust emissions and material losses and, as a result, its cleaning and maintenance costs have decreased considerably.
Thanks to the belt containment provided by the LIFTUBE® design, the product circulates as if it were in a sealed envelope, thus reducing the outward flow of material as well as the loss of material from the belt. Because the cover can be clipped on, it snaps perfectly into the upper grooves of the Glideboards Supports and therefore provides a perfect seal to the system. This sealing is also achieved by the foam-laminated hoops which, installed at each end, enclose the strip.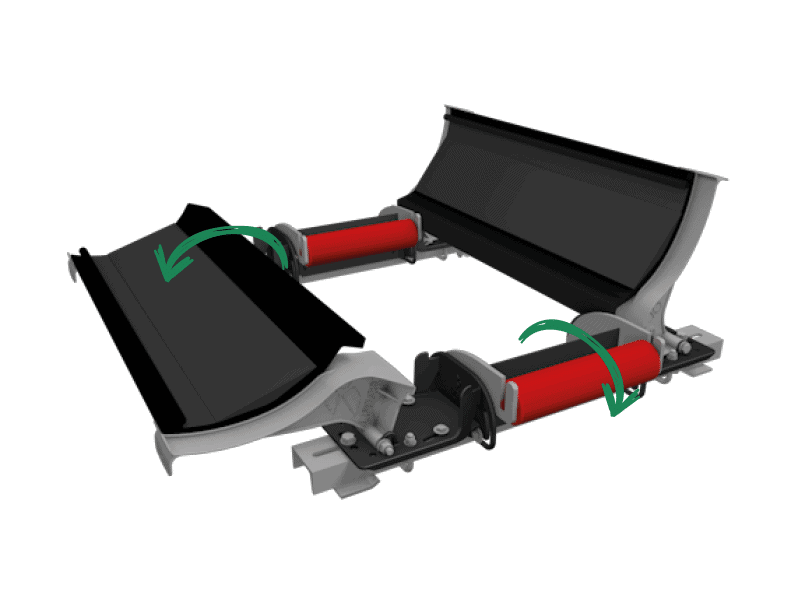 It is these advantages that can create a sanitary interest when the transported product presents a danger to the operators. The latest measures against silica can be included in these conditions.
Thus, the enclosed belt, controlled material overflows, reduced cleaning requirements and reduced exposure to a product considered hazardous, mean that the LIFTUBE® system has all the advantages needed to be part of the search for a sanitary solution for industrial equipment for the transport of low or high toxicity powders.