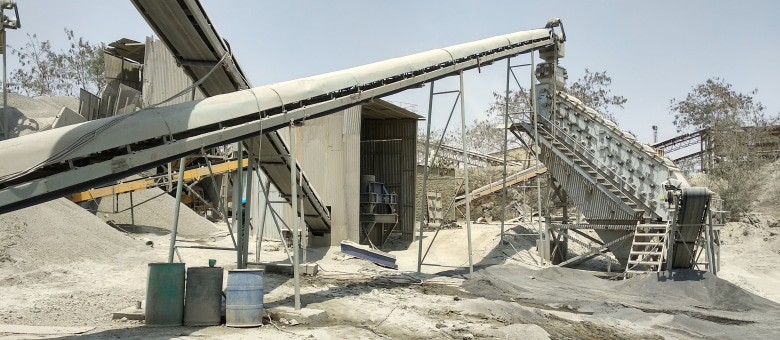 Sand manufacturer Kasprs Build Mate inaugurated a new plant for processing off-spec particles in Pune, India, in mid-2019.
The centerpiece of the plant is the rotor impact mill from BHS-Sonthofen, which, in contrast to conventional VSI rotor crushers, even further reduces fine grain sizes. Kasprs can thus make use of off-spec material of other companies to produce high-quality Plaster sand and Dry Mortar Sand for the construction industry. High economic efficiency goes hand in hand with the conservation of natural sand reserves.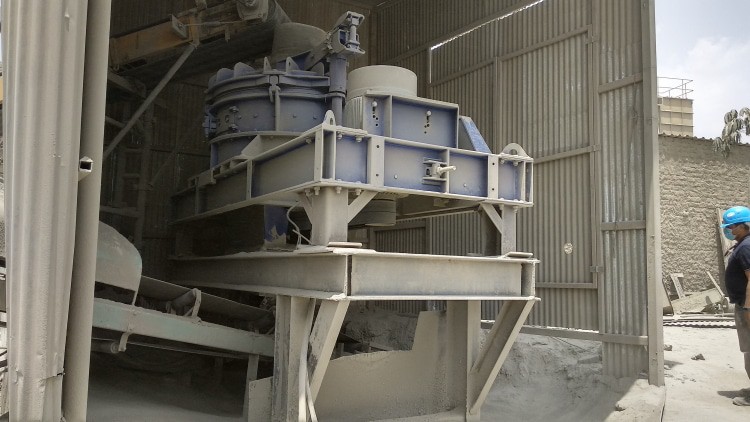 Kasprs Build Mate Private Limited is a company based in Pune in the Indian state of Maharashtra. The range of products includes sand, mortar, and concrete as well as bricks for the steadily growing Indian construction industry. Major projects in the mega-cities also require sand of the highest quality. Unregulated mining of this basic raw material leads to numerous environmental problems such as erosion, water pollution, and increased risk of flooding and drought. It is therefore essential to use this resource as efficiently as possible.
Maximizing the yield from rock with BHS-Sonthofen
Sand production using conventional VSI rotor crushers, as they are often used in India, produces a large volume of off-spec particles, which are 10 to 15 mm in size and remain in the circuit without being crushed any further. These off-spec particles can account for up to 35 percent of the total volume. As they are of no more use to the sand manufacturers, they are backfilled. Kasprs Build Mate was looking for a way to turn this surplus material into high-quality sand as well.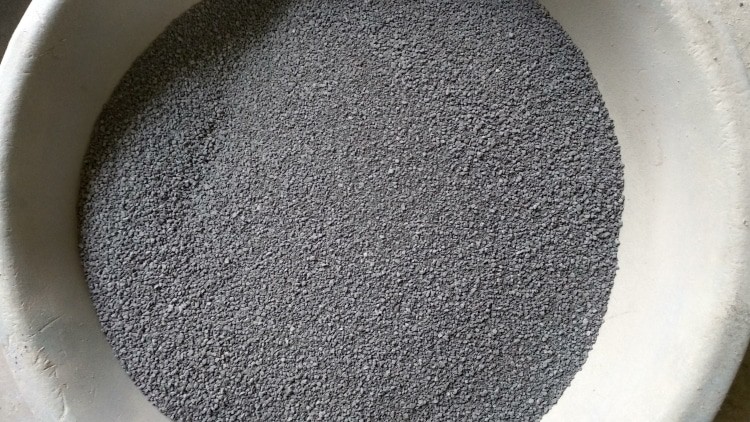 Himanshu Mavadiya, Production Applications Manager at BHS India, identified the RPM 1513 rotor impact mill is the perfect tool for this task: "Our RPM 1513 delivers a targeted and very high crushing ratio, which has a consistent grading curve over the entire tool lifetime. It is therefore able to produce sand of the highest quality with an excellent particle shape from the surplus material of conventional rotor crushers." The producer benefits considerably from this and, in addition, every ton of sand that can be produced from off-spec particles slows down the depletion of natural sand deposits.

Preliminary trials in the test center result in a best-of-breed solution
BHS-Sonthofen has a modern test center where the material to be processed can be tested in advance in various machines. "In this particular case, we are dealing with basalt – a magmatic rock that presents some challenges," says Mavadiya. "The BHS experts in Germany were able to carry out tests using a rock sample, allowing them to select the ideal machine and determine the best settings, too." The customer did not want to leave anything to chance in this project and therefore inspected the machine at the German production site. The key goal was not only to find the right technology for the application but also one that stood out from competing suppliers in the Indian region in terms of quality.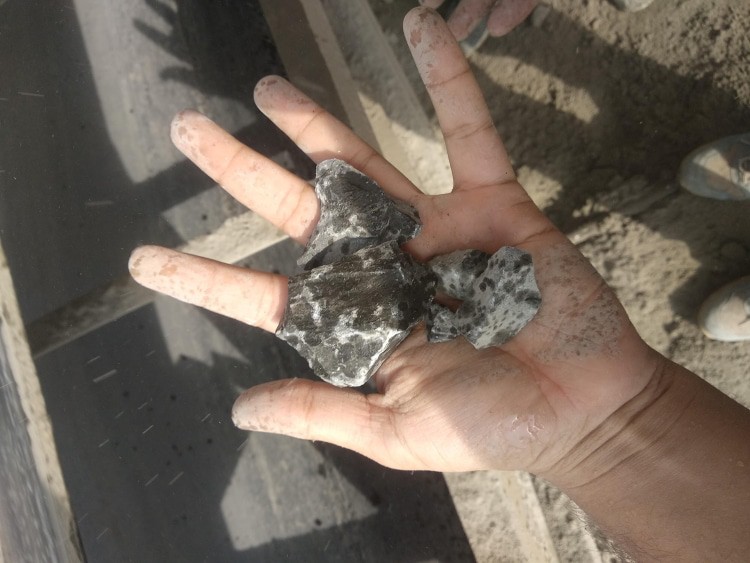 The selected RPM 1513 rotor impact mill fulfilled all expectations right from the start. In total, several hundred thousand tons of high-quality sand have already been produced. Anup Karwa, Project Manager at Kasprs Build Mate, is satisfied: "For our company, efficient value creation and thus resource savings is an enormously important decision factor when it comes to choosing a new technology. BHS-Sonthofen convinced us on-site with their modern test center, experienced shredding experts, and robust high-performance machines."
Click here for more information
Click here for related articles and news
Sign up for Size & Volume Reduction E-Updates
Recent Size and Volume Reduction e-newsletters
Read our last "Size and Volume Reduction" e-newsletter campaigns here:
BHS-Sonthofen GmbH, headquartered in Sonthofen / Germany, is an owner operated group of companies in the field of machine and plant engineering. The company offers technical solutions in the field of mechanical process engineering, with a focus on mixing, crushing, recycling and filtration. With over 300 employees and a number of subsidiaries, ...