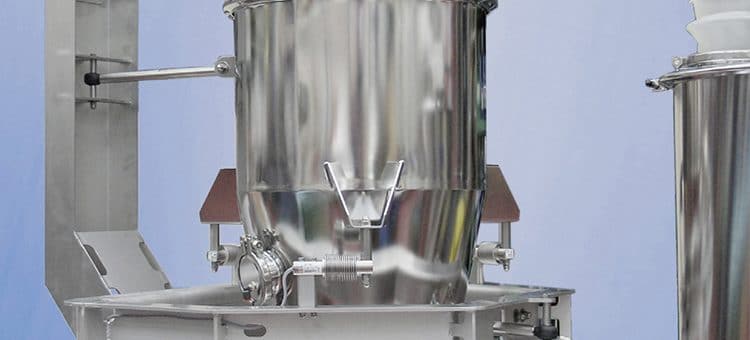 The Coperion K-Tron batch weigh vacuum receiver combines the operations of conveying and weighing, and is uniquely suited to handling major ingredients.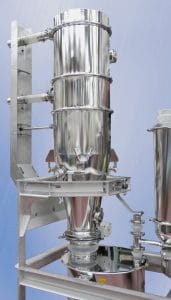 Whether the application requires a single ingredient to be delivered to multiple destinations, or multiple ingredients to be delivered to a single destination, the batch weigh receiver sequentially accommodates multiple ingredients.
All systems feature one or more receiver hoppers suspended on three load cells, with an accuracy of ± 0.5 % of full scale capacity. Controls can include recipe and inventory capabilities. The vacuum-based operation of the batch weigh receiver assures a dust-free processing environment. Typical major ingredients include corn grits, corn meal, farina, potato granules, potato powder, rice cones, etc.
Click here for more information Coperion K-Tron batch weigh vacuum receiver
Click here for related articles online
Sign up for Weighing Systems & Scales E-Updates
Recent Weighing Systems and Scales e-newsletters
Read our last "Weighing Systems and Scales" e-newsletter campaigns here:

Innovative and Sustainable Bulk Material Processing Solutions.
Coperion and Coperion K-Tron are system and equipment suppliers, including extruders, feeders, pneumatic conveying and components, who understand the importance of process efficiency. We design, develop, manufacture and maintain systems, machines ...