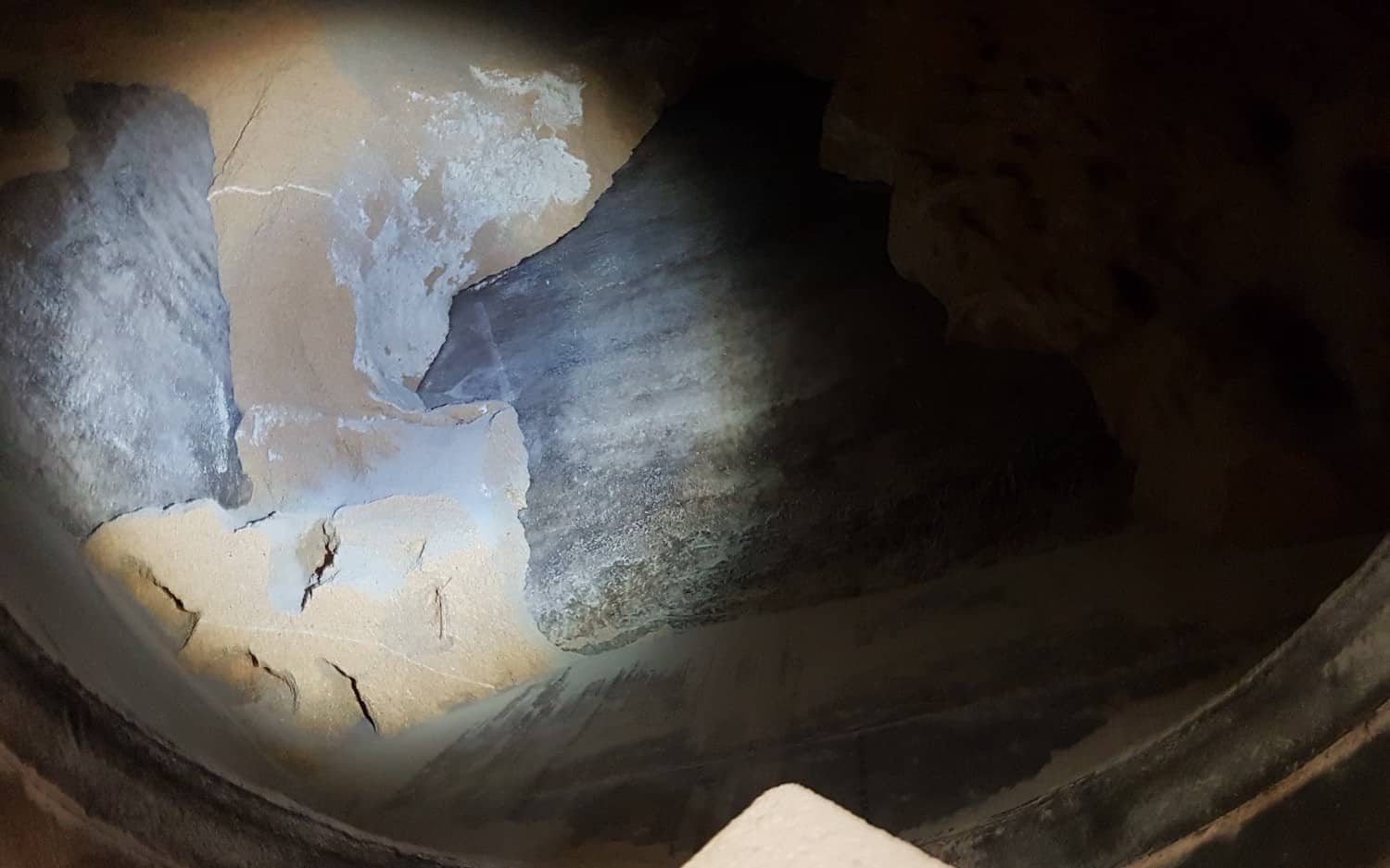 At an animal feed producer in South Africa,
this cylindrical unit is equipped with a rectangular multiple screw discharger.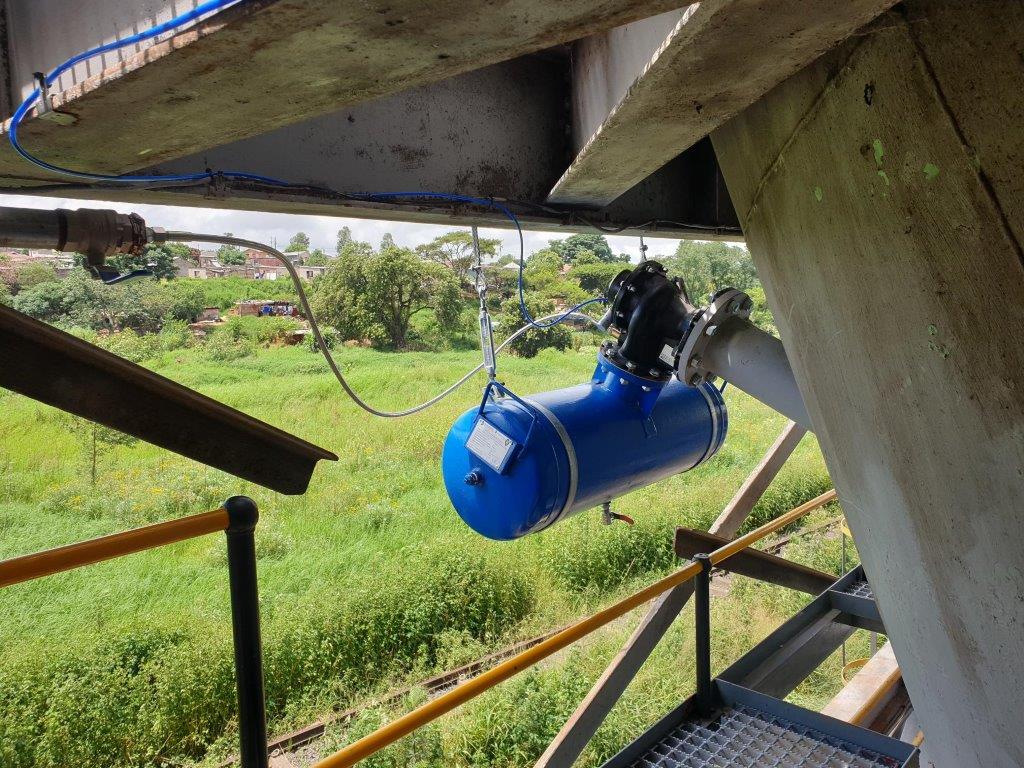 In the transition section from round to rectangle above the discharger, bran build-ups occur on a regular basis to full blockage of the extraction and therefore the production output.
Bridging occurs from the beginning of the cone to the discharge.
Following a technical study, Standard Industrie proposed to place 4 Airchoc® air cannons on the silo.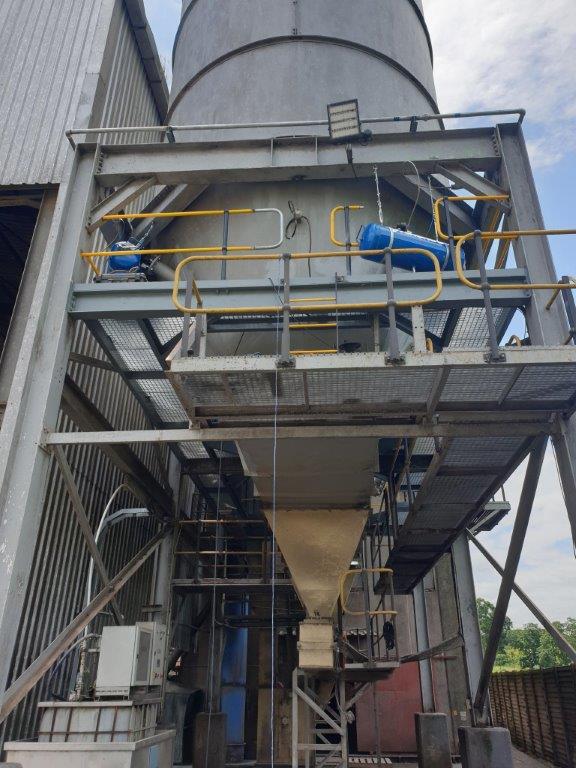 Standard Industrie guaranteed that no blockages and bridging problems will occur as long as the Airchoc® is in use, according to the predetermined location and firing sequence.
Since February 2021, the Airchoc® are in operation and providing good results.
The customer also ordered 12 x Airchoc® for a 4 compartments soya silo.
The AIRCHOC® patented device is designed to eliminate flow problems occurring in bins, silos, hoppers and chutes when bridging and rat-holing.
A volume of accumulated compressed air, from 4 to 400 liters, according to the type of AIRCHOC®, is instantly discharged through a large outlet pipe, directly connected to the storage unit. The result of this force impact into the material corresponds to a shock-wave due to the sudden release of the compressed- air.
This article is published by
Standard Industrie International designs and manufactures equipment that facilitates the storage, the free flowing, conveying and cleaning of powdery and bulk products. Constant innovation is the motto of the company offering equipment to the latest technology and ever more efficient. Founded in 1978, the company is now present around the world with ...