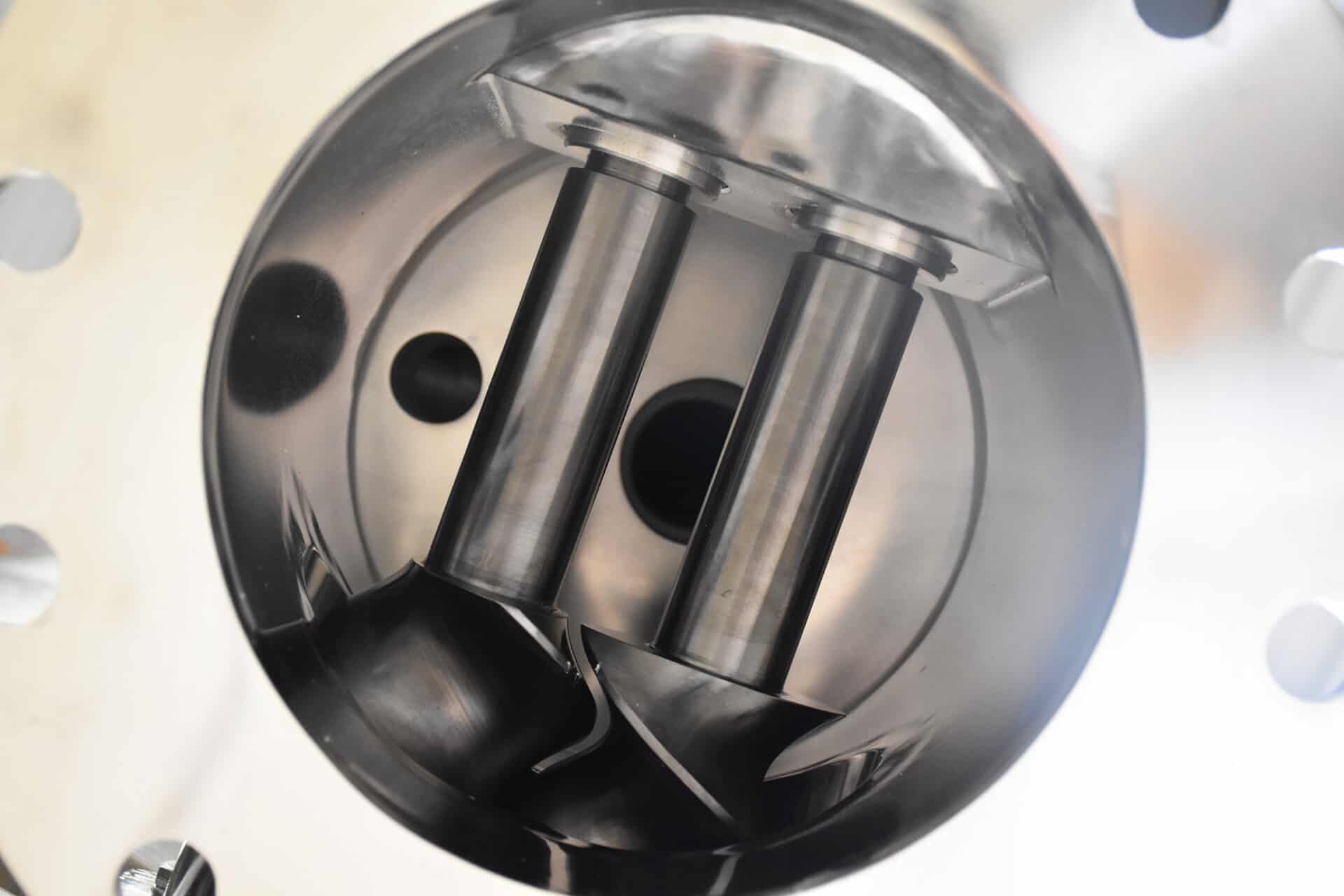 Every feeding task has its own specific requirements and framework conditions. To achieve the best results, the feeding device must therefore be precisely customized to the task.
Three-Tec offers a very wide range of feeding systems, which are suitable for almost every dosing application. Our strength lies in customer-oriented dosing solutions, which are designed and produced especially for the customers' purposes. This allows Three-Tec to always offer the best solution for every requirement. Our highly qualified employees, therefore, manufacture mostly unique pieces and small series at our site in Seon AG, Switzerland.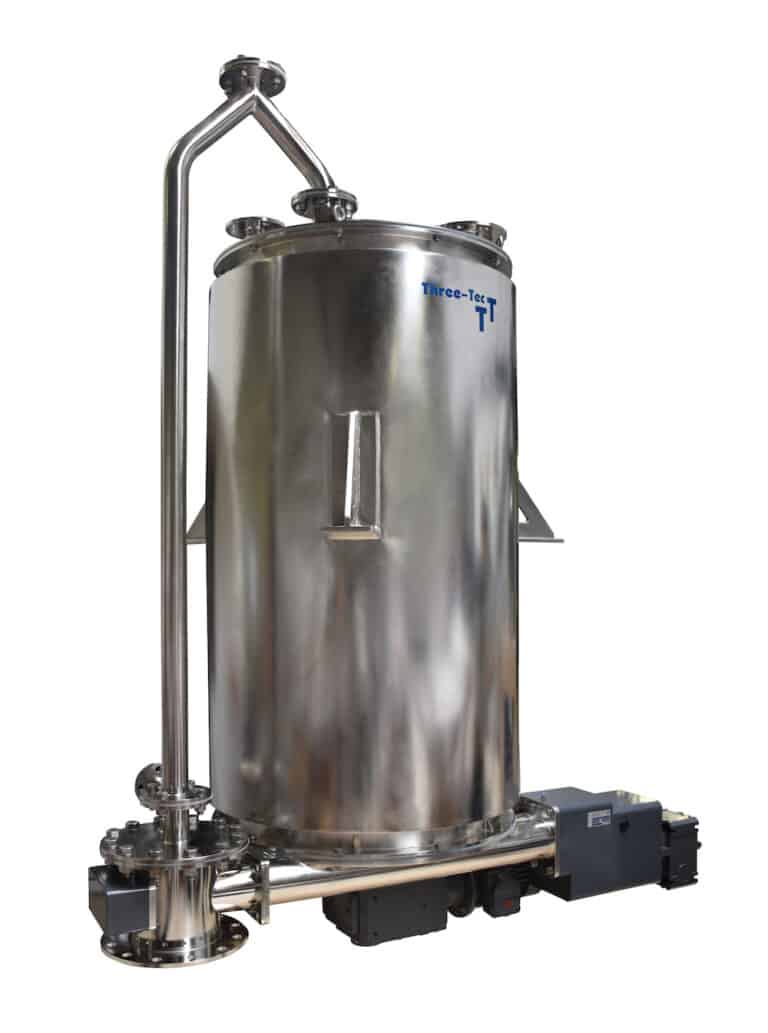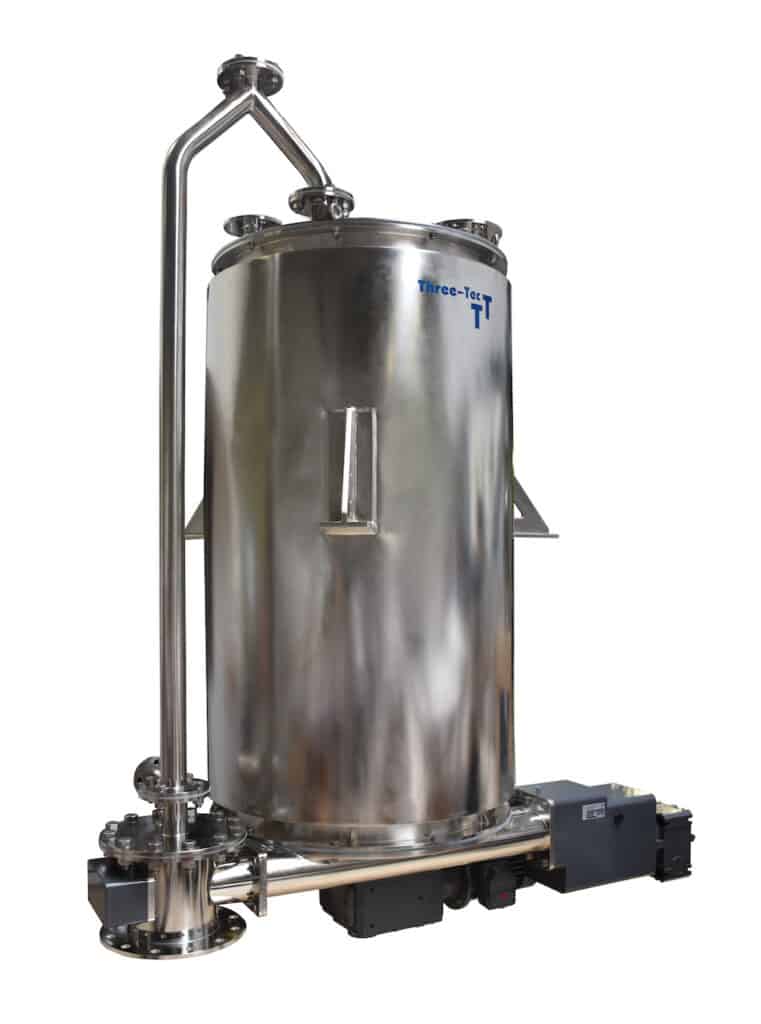 One such unique piece which was recently produced is a twin screw feeder with a screw diameter of 80 mm. The feeder was manufactured for a customer which produces batteries, but would also be suitable for the processing of different good and poor flowing bulk materials such as fine powders, powders, and micro granules with a particle size that ranges from 0.02 to 1 mm. The device can be perfectly configured for the respective process with various options. According to the customers' requirements, the cylindrical feeder hopper of this device was equipped with three mounting brackets for the installation in a rack. All the parts which are in contact with the product are made of electro-polished AISI 316L stainless steel.
Specifications:
Particle size range: 0.02 to 1 mm
Bulk density range: 0.15 to 2 kg/dm3
Throughput range: 100 to 20'000 l/hr
Twin screw diameter: 80 mm
Hopper volume: up to 750 liters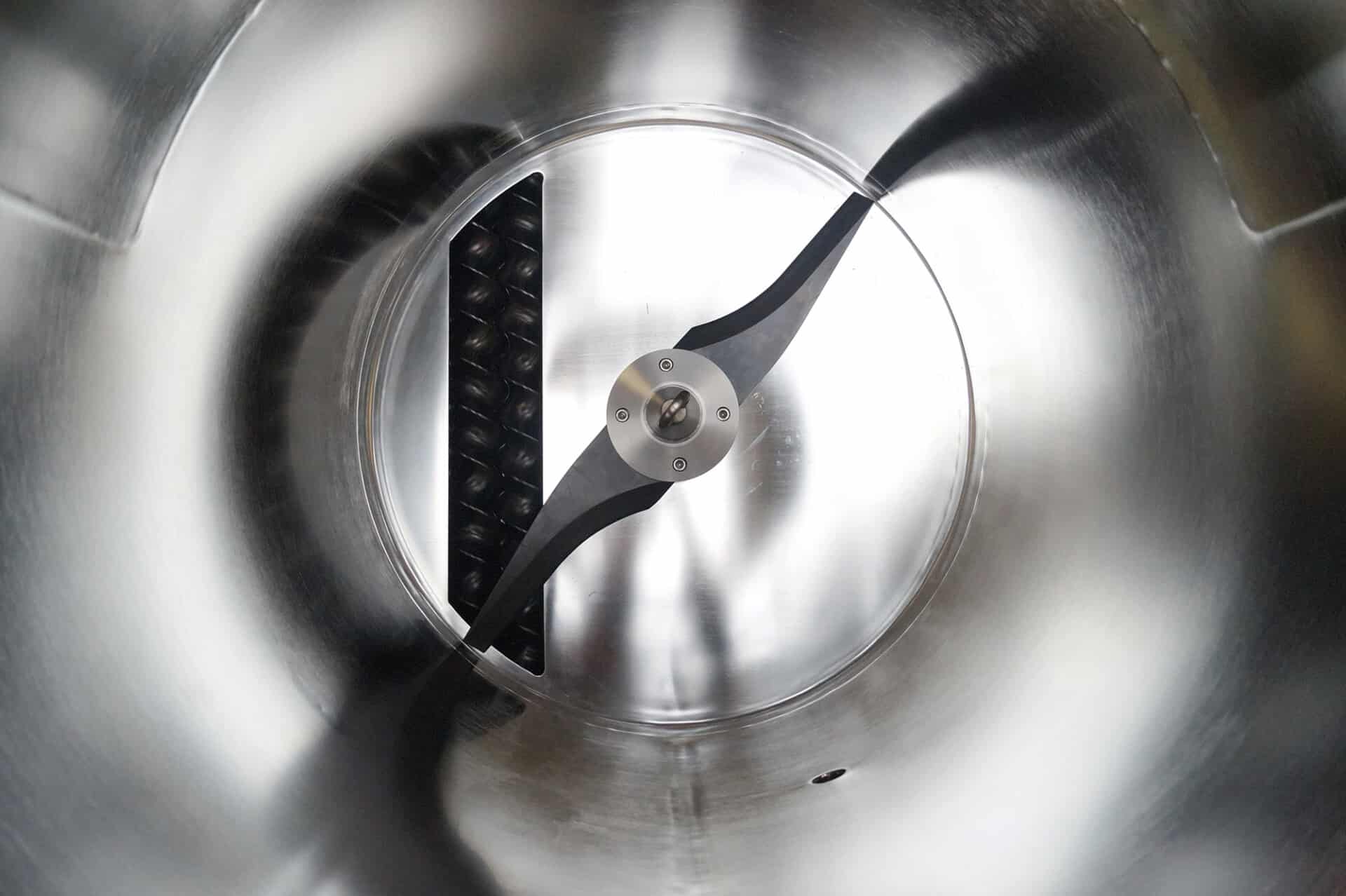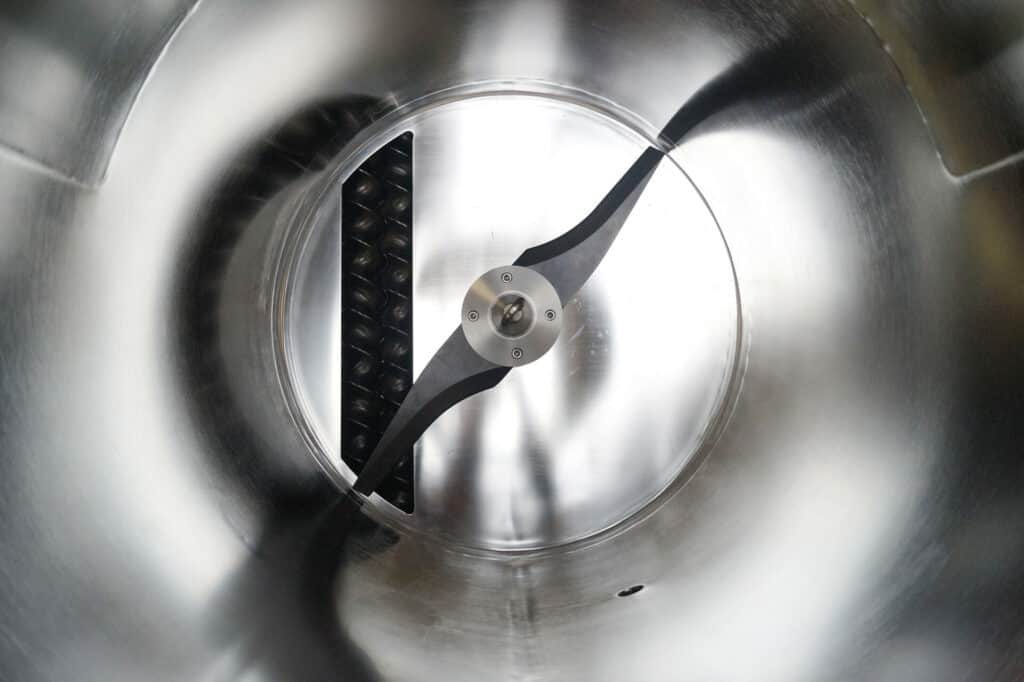 Options:
Coating of parts in contact with the product according to customer requirements (e.g. DLC coating)
The standard of flange design for inlet and outlet according to customer requirements
For continuous gravimetric feeding "Loss-in-weight" with a differential feeding control, the feeder can be equipped with three load cells
Insulation for cold or hot bulk materials is available, as well as additional heating or cooling options
Ground and polished with surface roughness according to customer requirements
Connection for WIP/CIP cleaning and connecting pipes for dust-free venting
This article is published by
Three-Tec is specialized in manufacturing small feeders and extruders for laboratory use, but also for the production of huge amounts. In addition to our standard products to feed on granules to very sticky powders, we are also capable of building customer-specific equipment. In our test lab, we are available to find specific solutions. Extruders: ...