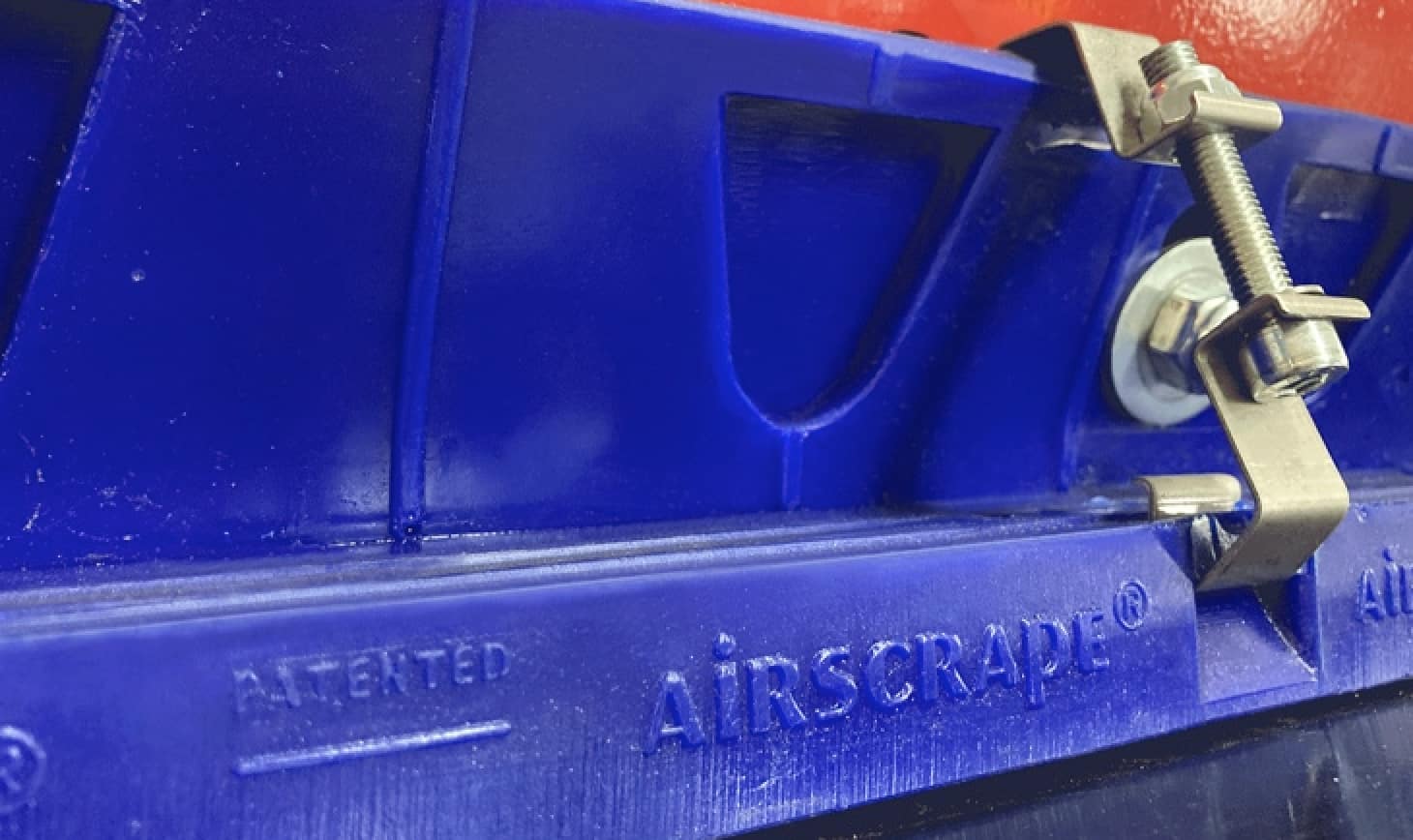 While searching for solutions to reduce dust and spillage at the transfer points of conveyor belts, Codelco came across an innovative solution from Germany.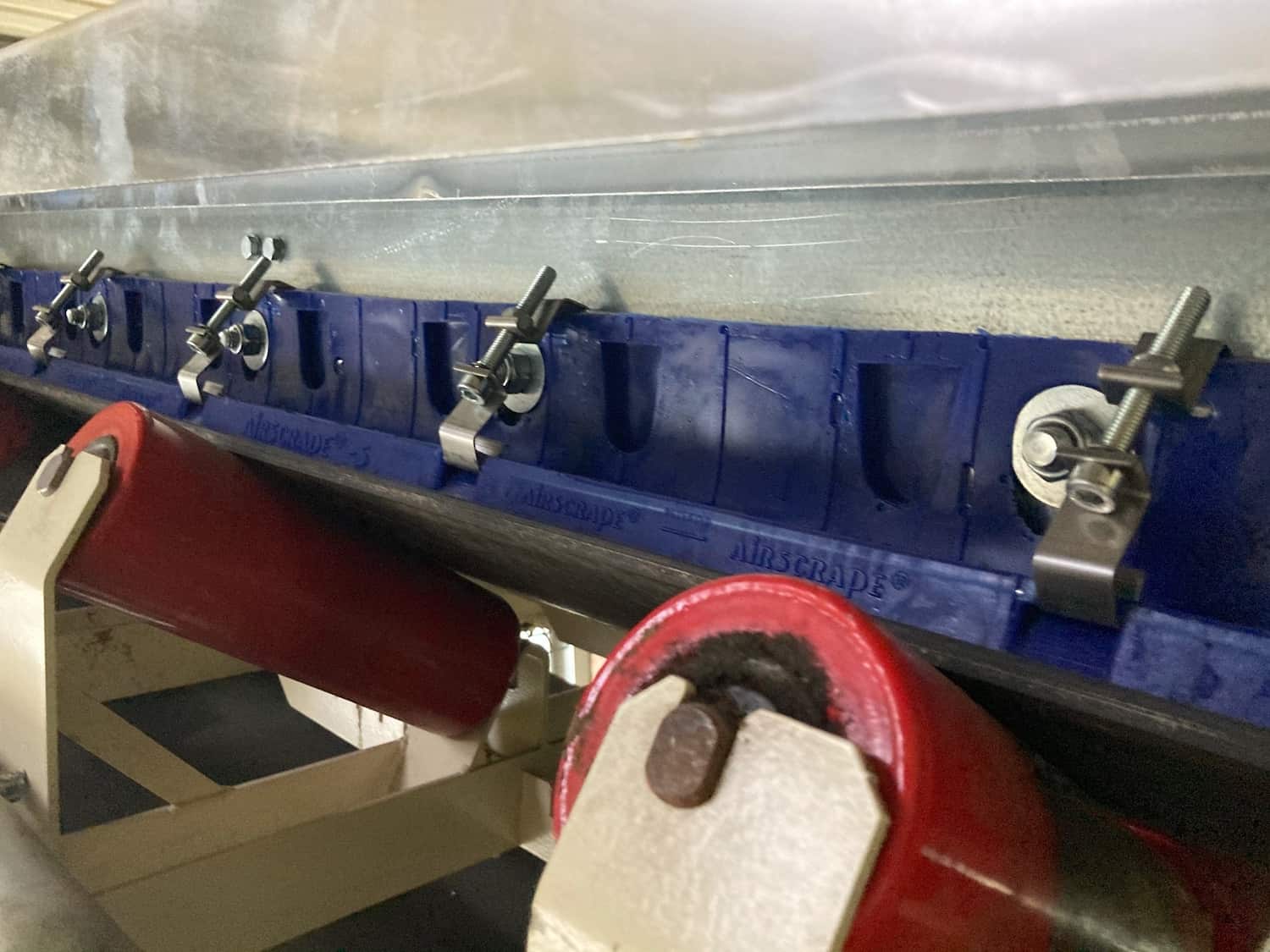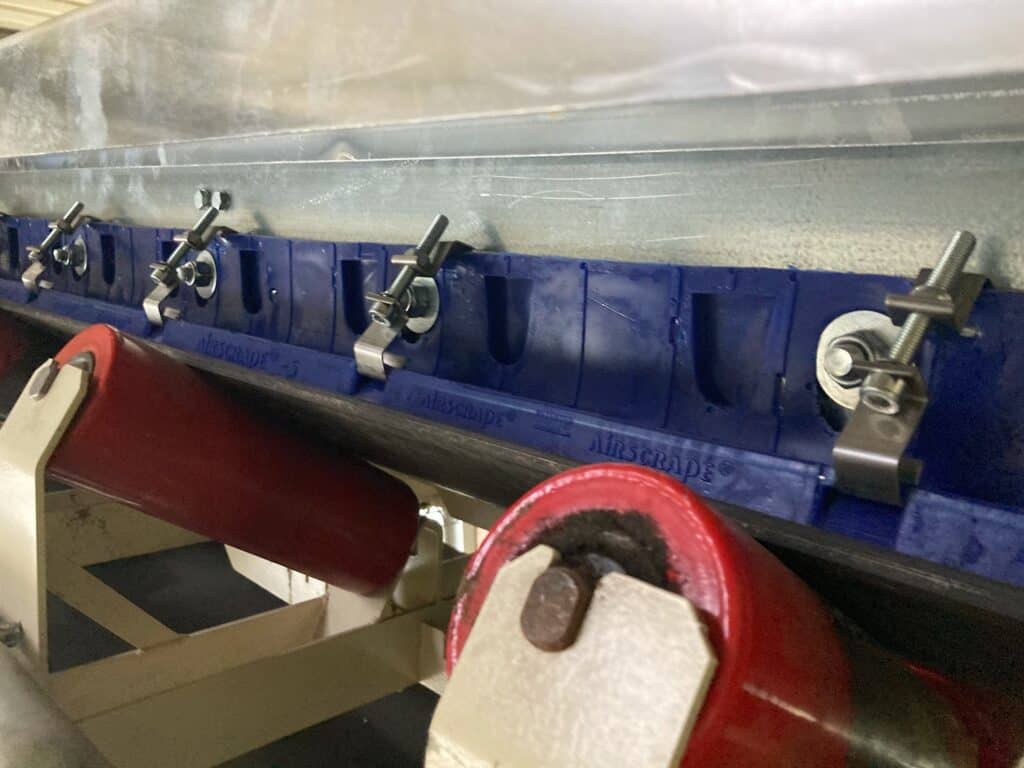 The AirScrape from ScrapeTec stood out due to its special way of working as a conveyor seal skirting on the chute. It works without contact and with a new suction principle that keeps the bulk material on the belt and reduces dust generation to zero.
At Codelco, the advantages were quickly recognized. Up to now, conveyor belt seals have been replaced at short intervals in many plants due to wear. The performance of conventional conveyor seal skirting lasts for a maximum of 2 days under load. In addition, every exchange also means process downtime at the same time.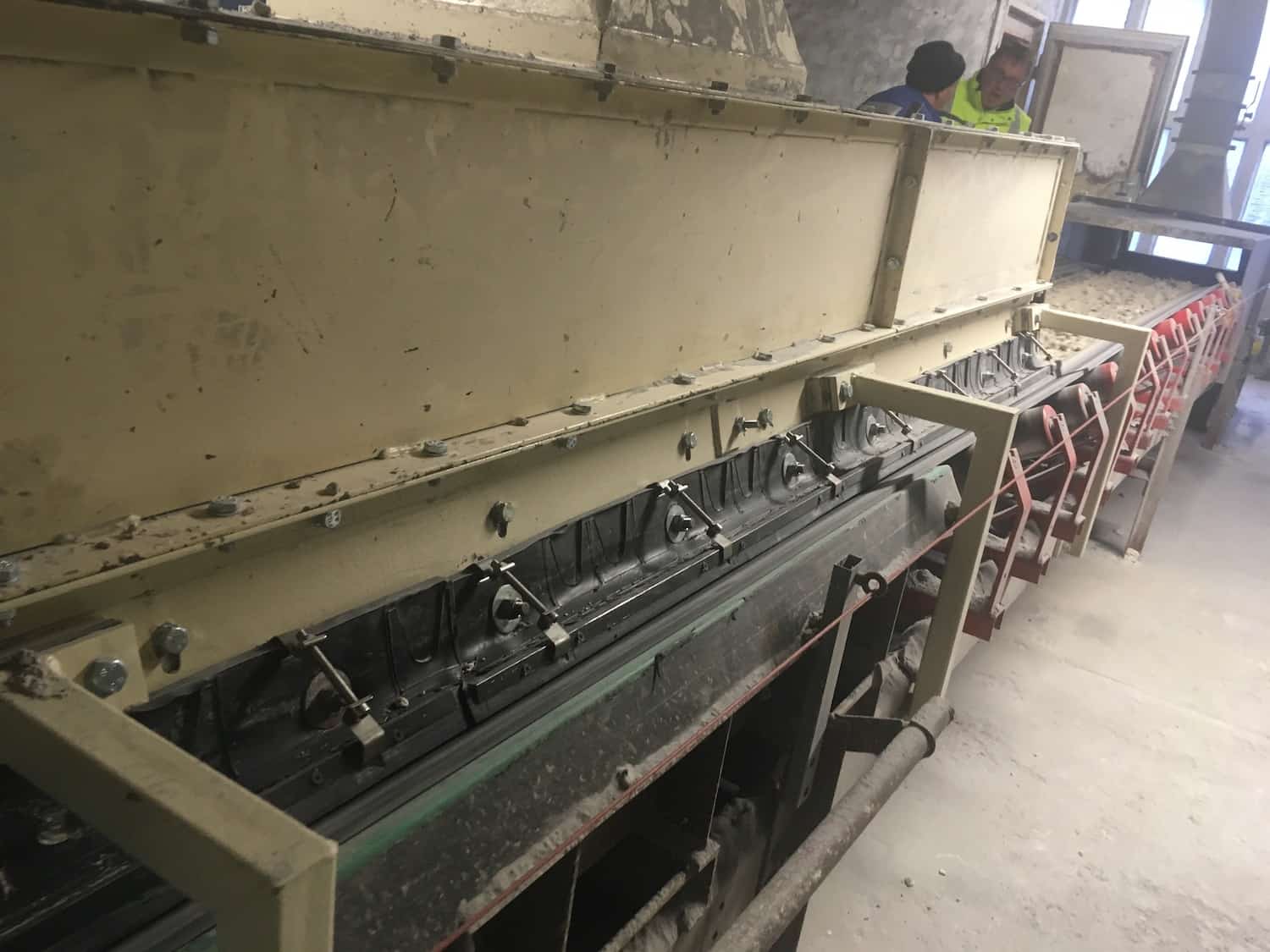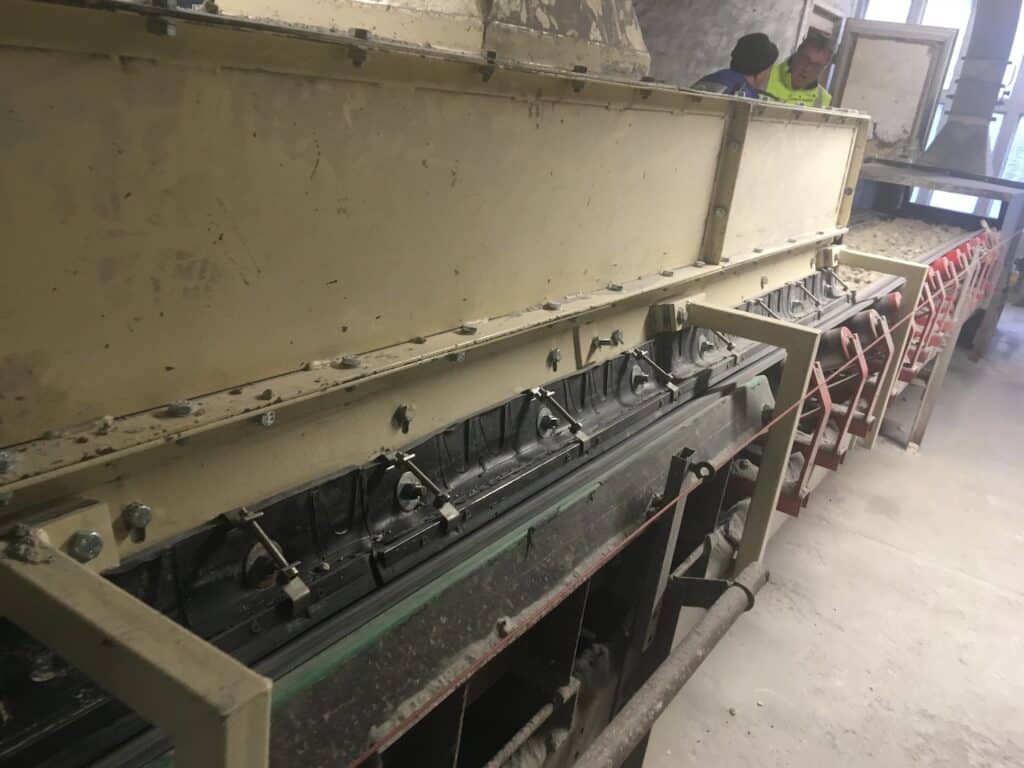 These downtime costs, maintenance costs and cleaning costs to avoid or remove dust and spills are eliminated with the use of the AirScrape. The belts are also protected by the contact-free operation of this chute seal and new investments for belts and seals are reduced. In addition to the economic efficiency through the use of the AirScrape, you can also see sustainability at Codelco.
For example, the greater cleanliness and freedom from dust of the operating facilities now ensure the health and safety of employees. This also increases the motivation of those who normally struggle with dust and dirt. They recognize this as an appreciation of their employer – soft skills that such a large company like Codelco also appreciates.
This article is published by
We turn our ideas into reality and create innovative and solution-oriented products for conveyor plants of bulk materials
Based on more than 3 decades of know-how in the area of materials handling technology, we have been analyzing critical points in conveyor systems and developing new cost-efficient solutions for improvement and optimization. ...