CHARACTERISTICS:
All the parts in contact with the producto are in AISI 304 stainless steel and the structural part in painted carbon steel. (other materials can be possible)
The control of the different equipment that make up the discharger will be done from a control box attached to the customer, to integrate it into the solid transport facility.
Structure with adjustable height.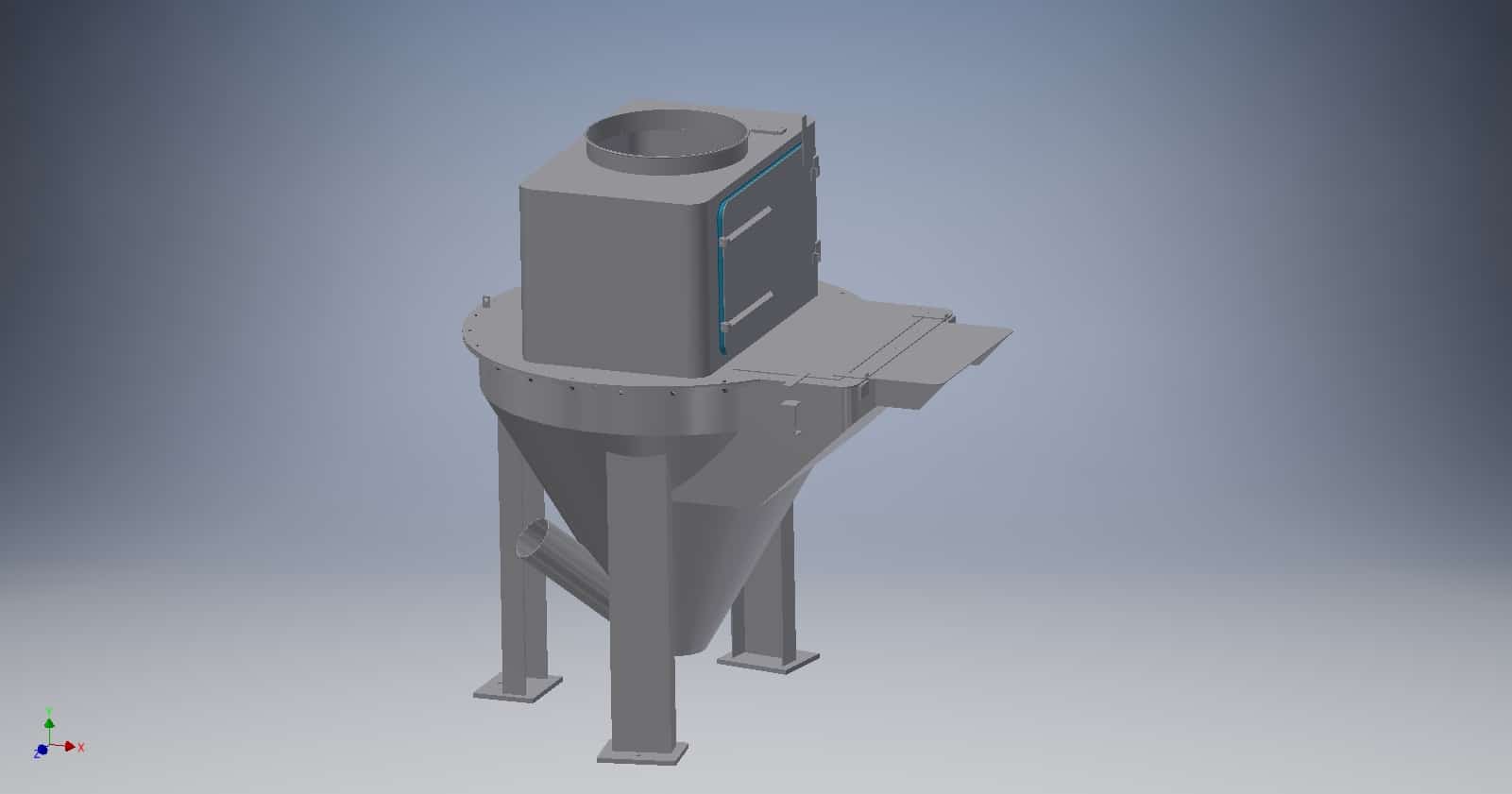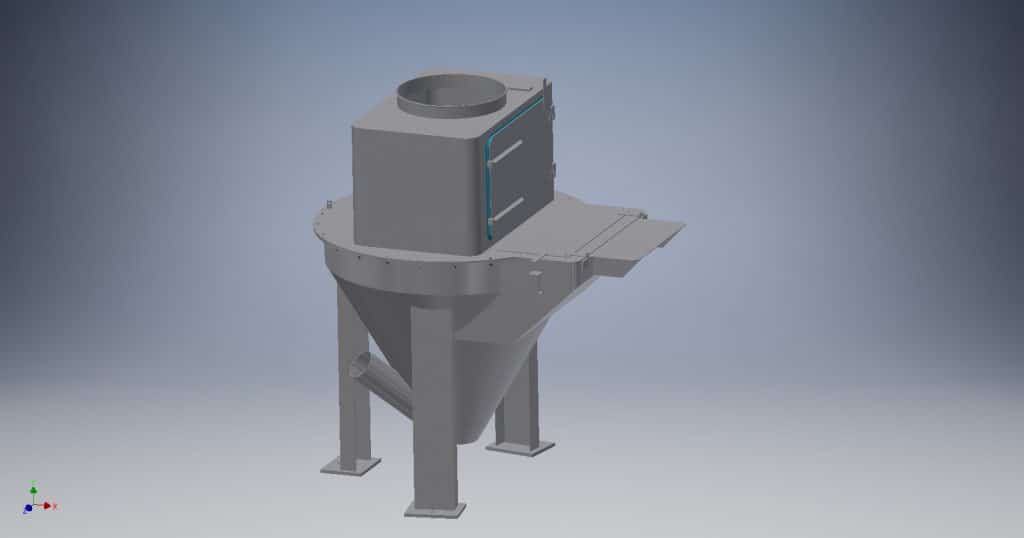 FUNCTIONING:
Once the Big-Bag is placed in front of unloader, the 4 corners of the Big-Bag are linked to the hooks of the crosshead that is lifted and displaced by a hoist.
PROVIDED WITH:
VIBRATORY MOTOR.
HOIST for the placement of the Big-Bag at the point of discharge.
ROTARY LEVEL OF PALETTES.
Gate for the unloading of 25 kg bags. (OPTIONAL)