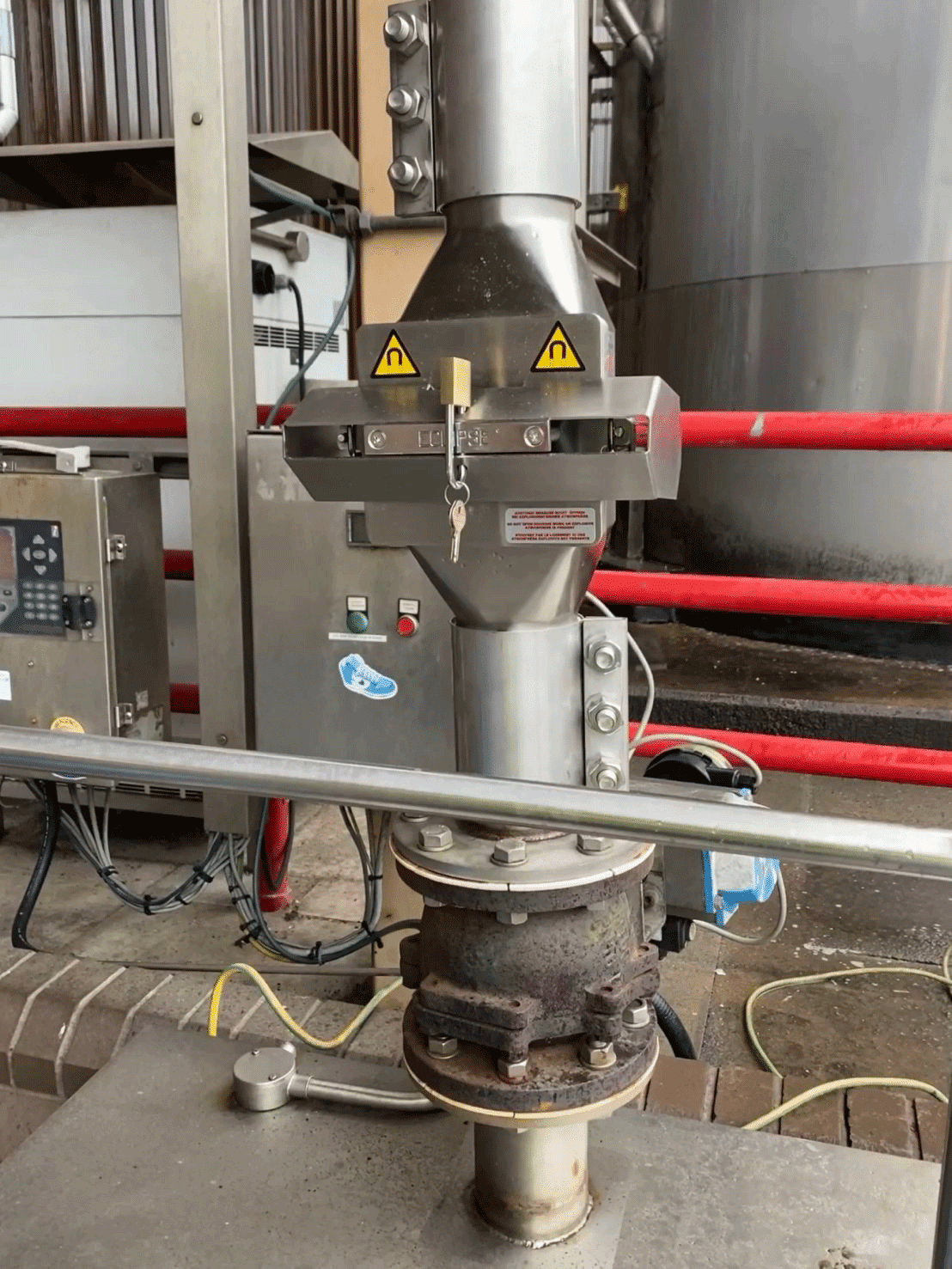 Foreign body prevention and detection is an important element of food safety and compliance. As with most bulk powders and grains, metal contamination is a common finding within the sugar and poses one of the most problematic factors in food manufacturing, allowing the risk of costly product recalls process stoppages and damage to expensive machinery.
It's vitally important to make sure that raw ingredients are sufficiently protected from contamination. Metal fragments and particles can make their way into raw ingredients in a variety of ways, from farming tools to transportation packaging. Machinery components, utensils, and handling equipment can also all pose the risk of foreign bodies entering the production line.
Working with one of the UK's leading confectionery companies that produce popular, high-quality chocolates available on the high street, Derbyshire-based Steve Musk Engineering Ltd. assisted the quality team as it sought to bolster its safety processes and enhance its foreign body removal processes.
Moving one cubic ton of sugar within any given 24-hour production run, and 30 tons on a month-by-month basis, the confectionary giant prioritizes protection against potential hazards that can be present within the production process, particularly those that are found within its raw ingredients. It was important to offer complete safety to the processing stage of production to ensure the high standards of quality and safety are maintained for the brand.
As an established provider of process systems to the confectionery industry, Steve Musk Engineering Ltd. installed Eclipse Magnetics' Pneumag technology to the 30-ton bulk sugar silo in-take and line side, placing a 4-inch Pneumag to the bulk tank intake and further two 3-inch Pneumags on the silo-to-line production twin-stream system.
The Pneumag unit removes ferrous and paramagnetic contamination effectively from pneumatic process lines and contains a double-row, high-intensity magnetic cartridge, secured into its housing by quick-release toggle clamps to make sure even pressure is generated around the silicon-based metal-detectable seal. Gravity fed, the sugar flows over the Rare Earth Neodymium Iron Boron (NdFeb) bars, removing fine-particle contamination just microns in size.
Steve Musk of Steve Musk Engineering said: "With its high-strength magnets and overall high quality, the Pneumag is the top choice for applications within all sectors of the food industry that deal with powdered products such as sugar, flour and cocoa. It's easy to clean and the service and technical knowledge from Eclipse Magnetics are second-to-none. We initially chose to work with their products upon a recommendation and we are certainly pleased to have done so. The excellent results of the Pneumag speak for themselves."
Since installing the Pneumags, the company have reported that their target of significantly reducing metal particles entering the production line has been achieved following installation of the Eclipse Magnetic separators, with the technology assisting the protection of both the sugar and the plant machinery further down the process line.
This article is published by
Eclipse Magnetics - Protect Your Process with Magnetic Separators and Metal Detectors
We are a market leader in magnetic separators and metal detection products which identify and remove metal contamination from bulk materials such as grain, powders, granules, liquids and food ingredients. Our products help you apply HACCP and help conform ...