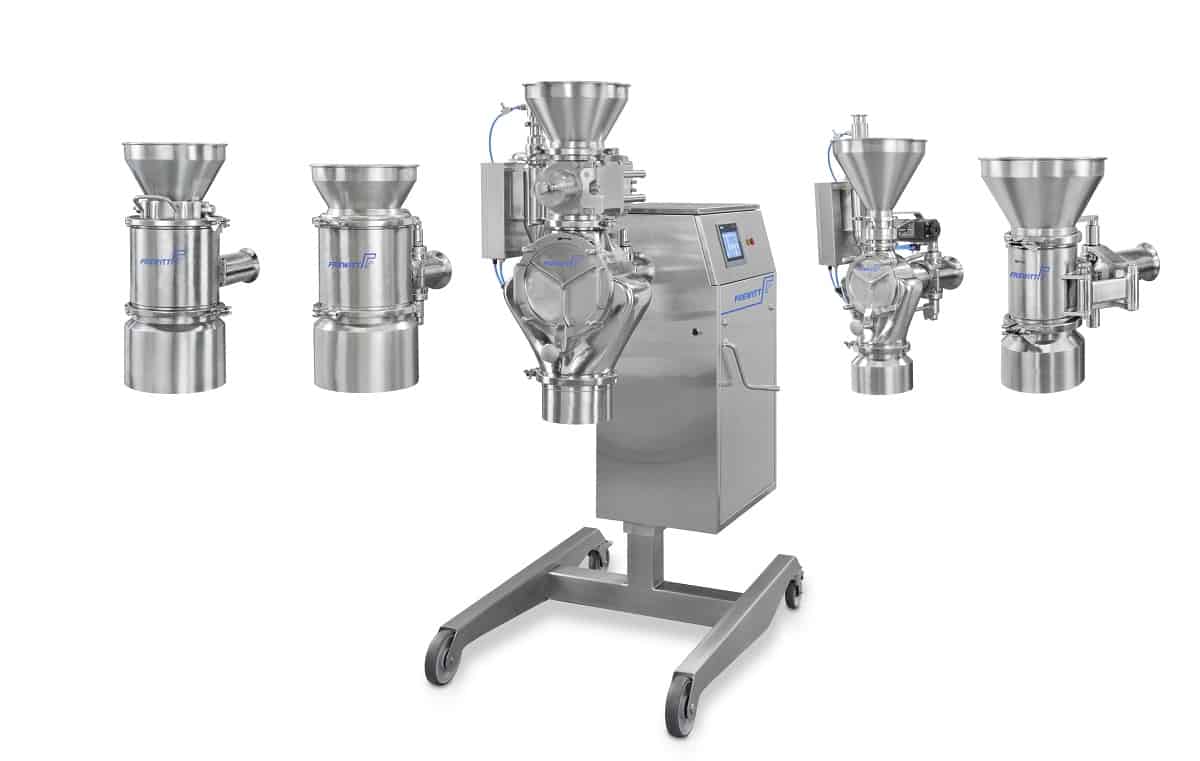 The problems of particle size reduction remain a daily challenge in the pharmaceutical, food, and fine chemical industries. Particle size reduction has a direct impact on the efficacy of active food, pharmaceutical, and chemical ingredients. Keep in mind, all milling processes must deal with external factors, such as ambient temperature, humidity, ATEX zoning, as well as natural product characteristics. All can influence the safety, quality, stability, and homogeneity of the process. As each industry and product has specific needs, Frewitt applies a process strategy to satisfy every product's requirement.
Spanning 75 years, Frewitt has been at the forefront of powder size reduction technologies. The Swiss company has always kept in mind the needs and expectations of its markets: safety, modularity, simplicity, and cost savings, from lab scale to production. Firstly. Frewitt innovation allows flexibility in lab-scale size reduction, offering up to 6 process heads, each with a specific process of micronization, deagglomeration, screening, or nano-milling. A special feature of this line is its extended, scalable performance to Frewitt's industrial scaled FlexMill Prod.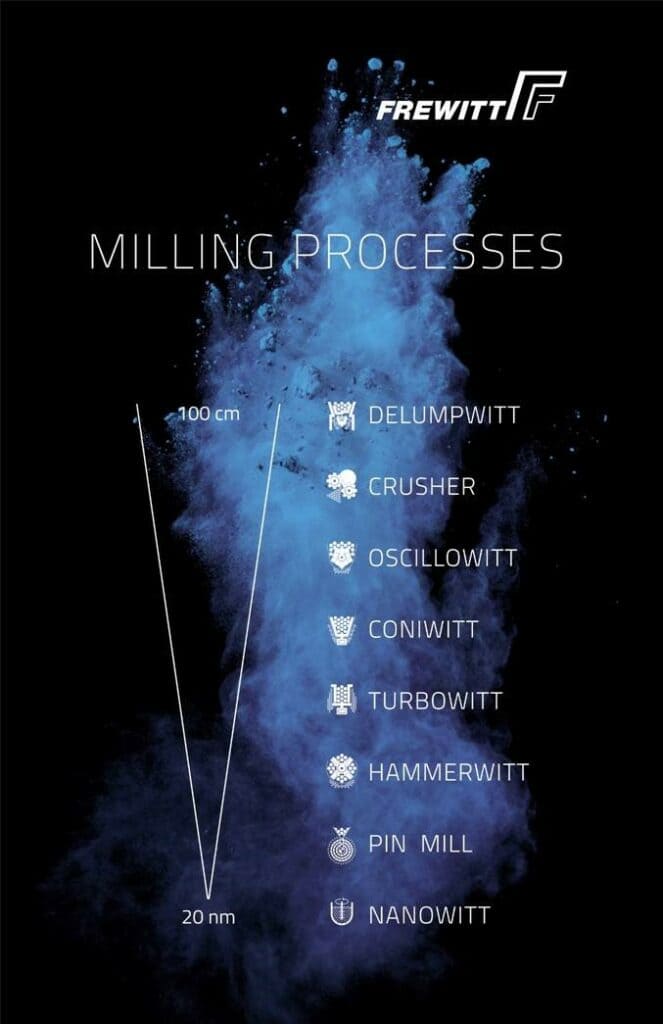 Always, keeping one step ahead, and expanding its advantages to industrial-scale users, Frewitt has created the FlexMill-Prod Line. Frewitt was the first to combine multi-process functions on a single platform dedicated to the pharmaceutical, chemical, food, and other industries. The design of this unique multi-process concept offers unequaled flexibility and optimal performance, hence ensuring unparalleled savings. Due to a design permitting the use of up to 5 different, interchangeable, milling and sifting heads, FlexMill-Prod permits conical sieve milling, hammer milling, and controlled sifting operations – all on a single compact platform. This line offers an incomparable versatility to adapt a user's milling platform while ensuring perfect scalability when moving up from Frewitt FlexMill Lab to Frewitt FlexMill Prod.
The alternatives offered by these two scalable product lines are practically unlimited. Milling processes, capable of being integrated into any installation, permit customers to meet their exact needs. Frewitt solutions are flexible and adaptable to all requirements and hazard zones. These examples of installations contain many advantages, including high containment, WIP, ATEX, as well as dosing, weighing, conveying, and packaging.
During this long-lasting pandemic, Frewitt is proud to continue to serve customers, and deliver the highest quality equipment, meeting the most stringent requirements of safety, quality, performance, and reliability. At Frewitt, we are confident and excited about the challenges of the future, as these challenges present us with the opportunity to improve and develop the next innovation. Bring us your challenges. We will bring you your next solutions. Contact us now!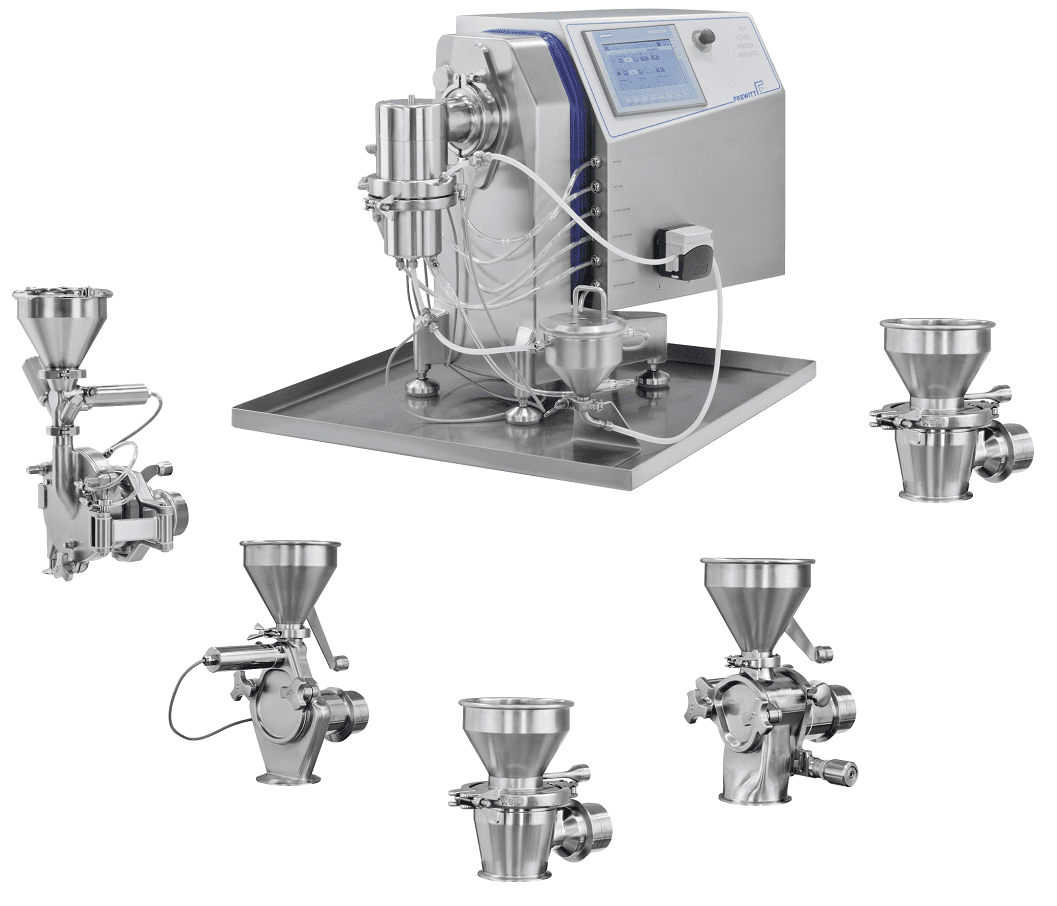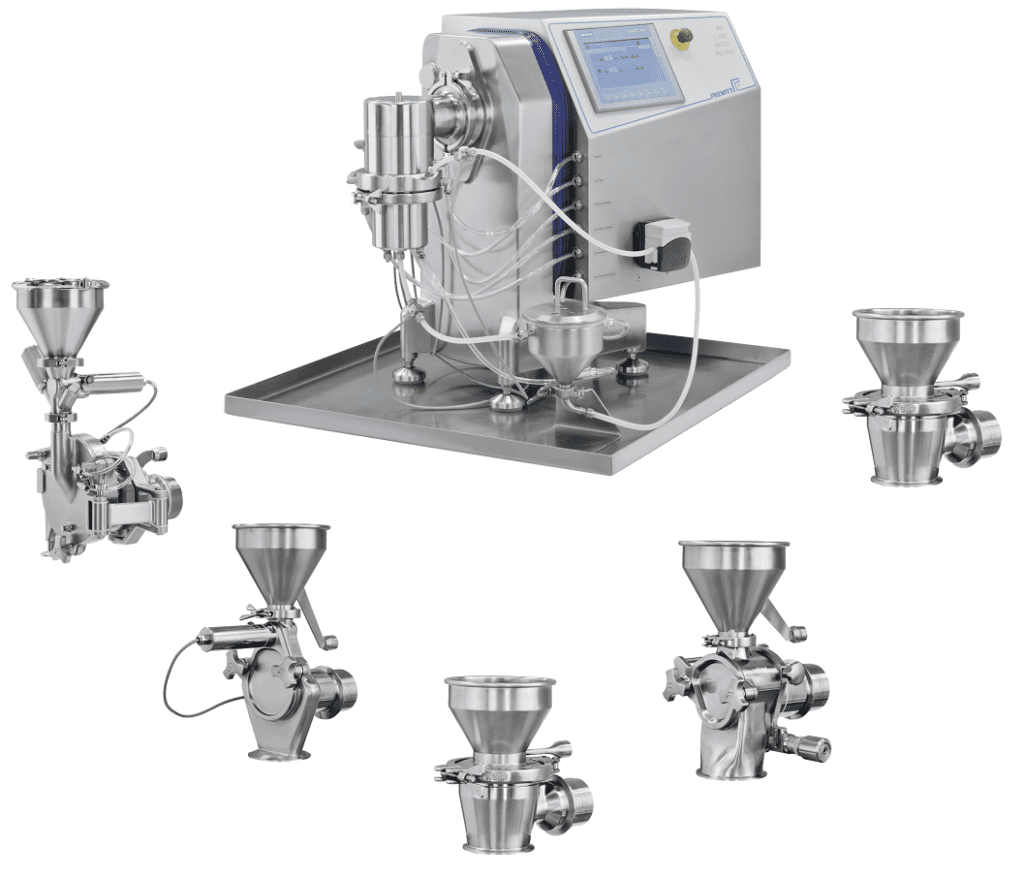 This article is published by
FREWITT - "WE CARE ABOUT MILLING"
Frewitt has been developing and manufacturing premium-quality mills in Switzerland since 1946, mills that are critical components in the crushing and grinding processes of our renowned clientele in the pharmaceutical, chemical and food product ...