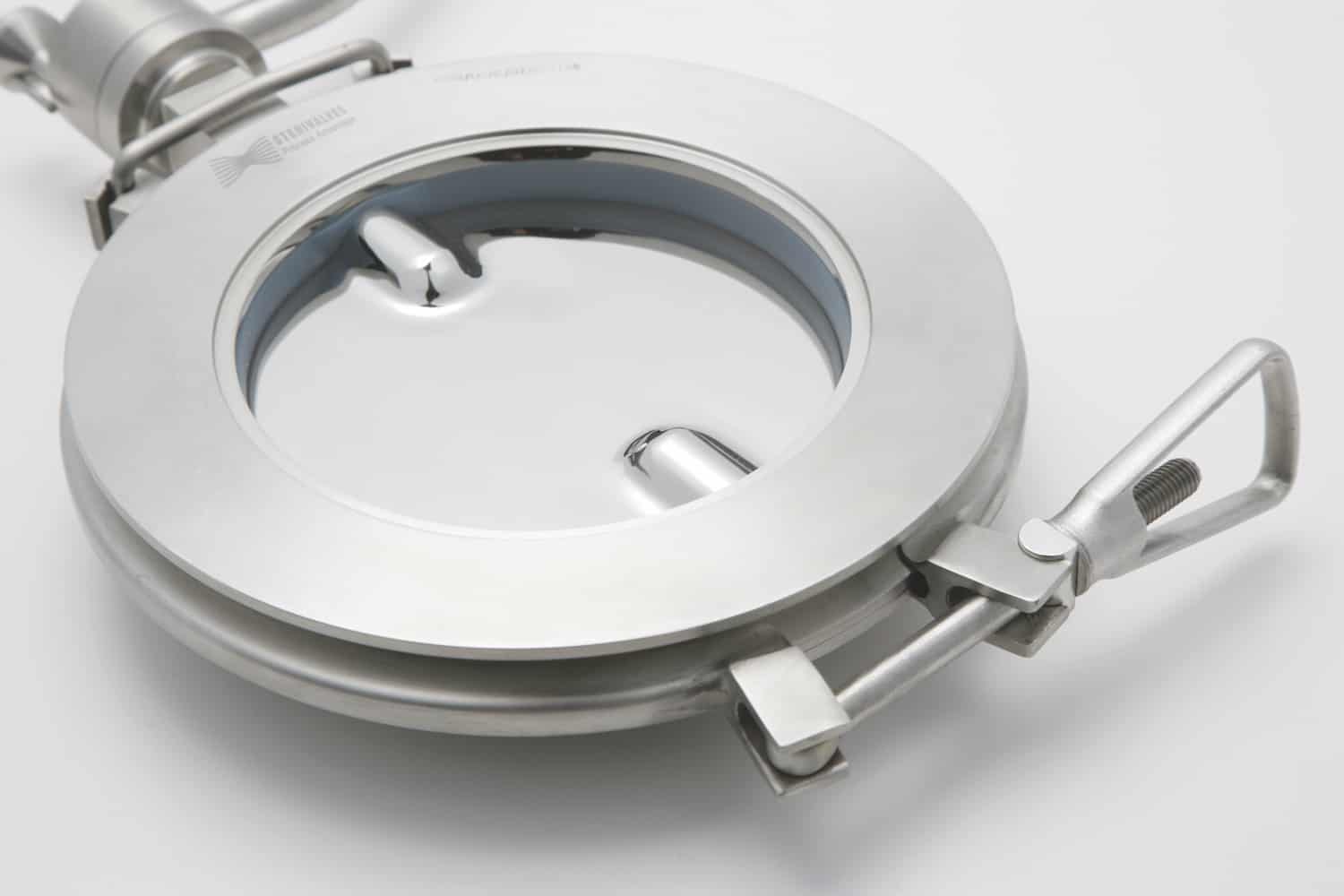 Valves play an important role throughout the pharmaceutical, food, chemical, and nuclear industry, as they are a key component in controlling the flow of material between equipment and containing material before it is later discharged.
Solids and bulk products have completely different flow characteristics than liquid and gases, so it's important to choose a valve for powder applications carefully. Choosing the best valve for your powder application results in many benefits including better performance, lower maintenance costs, and better product quality over the life of the processing equipment.
That is why, whenever you need to solve issues related to FEEDING or FLOW INTERCEPTION in your system the best solution for you:
PHARMALITE is a butterfly valve with a special INFLATABLE GASKET. The inflation of the gasket helps to guarantee the sealing of the valve, the deflation reduces gasket wear and consequently dispersion of elastomer particles in the product (avoiding product contamination).
Some ADVANTAGES and BENEFITS of SteriValves interception valves:
Ease of installation and maintenance(as they are composed by a few pieces, that can be mounted and dismounted by a single operator without using any tools)
Avoiding contamination and reducing time and costs
Different diameters, modular connections, light weight, small height, can be customized and adapted to any equipment without it needs to be altered
Reducing time and costs
Quality of materials (stainless steel 316L as standard, FDA components, high surface finish polishing, etc): SteriValves products are safe, made accurately and in compliance with national and international guidelines, technical standards and certifications.
Avoiding contamination, saving costs
Complete digital (3.1 generation) quality and technical documentation that can be access from any device. It is offered in 6 languages, allowing the valve to be installed worldwide.
Saving time, and guarantee of the equipment validation